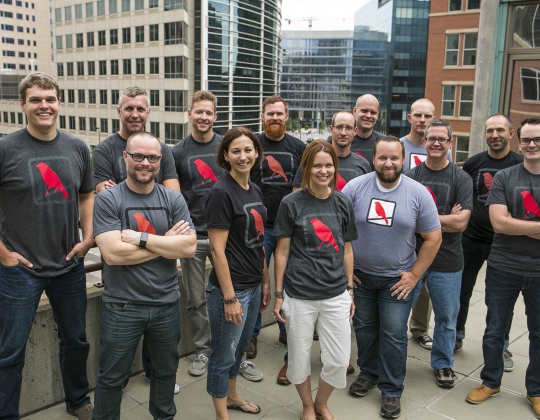 Red Canary announced today the closure of their Series A round, in which they raised $6.1 million from Access Venture Partners, Noro Moseley Partners, Service Provider Capital and Kyrus, an existing investor. In a statement, the company said they sought out investors who "bring deep security and SaaS experience to the Red Canary board."
Red Canary's tools focus on endpoint threat protection and response. They combine technology and the human element to detect, investigate and respond to threats. According to the company, they analyze 150,000 events per endpoint per day — but they employ automated machine learning to suppress previously-identified false positives, giving their analysts time to focus on real threats.
"The past five years have seen an explosion in so-called 'next-generation' security products that promise to stop malware, detect insider threats, and prevent breaches all while promising limited involvement from security staff, effective detection and response without the work" Brian Beyer, Red Canary CEO and co-founder said in a statement. "What most organizations are realizing is that these tools miss threats and they still require dedicated security professionals. Organizations don't need silver bullet products; they need security solutions that solve their technology, process, and expertise problems."
With this new round, the 15-person company plans to essentially double their team, hiring between 10 and 15 people in the next six to 12 months. "We've experienced really healthy growth over the past year, and this funding allows us to basically make the strategic hires we need on the team that'll help us become one of the main managed security providers in the industry," said Cory Bowline, Red Canary's Director of Marketing.
Bowline said the available roles will be across the board, including engineering, security, marketing and sales. The company recently moved into a new office at 15th and Wewatta, and according to Bowline, they've got space to grow. "We're looking for top individuals to help us scale and grow our company," he said. "We want people who can dream big and who have very concrete examples of past success."
The Denver cybersecurity company was founded in 2013 and raised a $2.5 million seed round at the beginning of 2015.
Photo via Red Canary.

Have a tip or know of a company that deserves coverage? Email us.