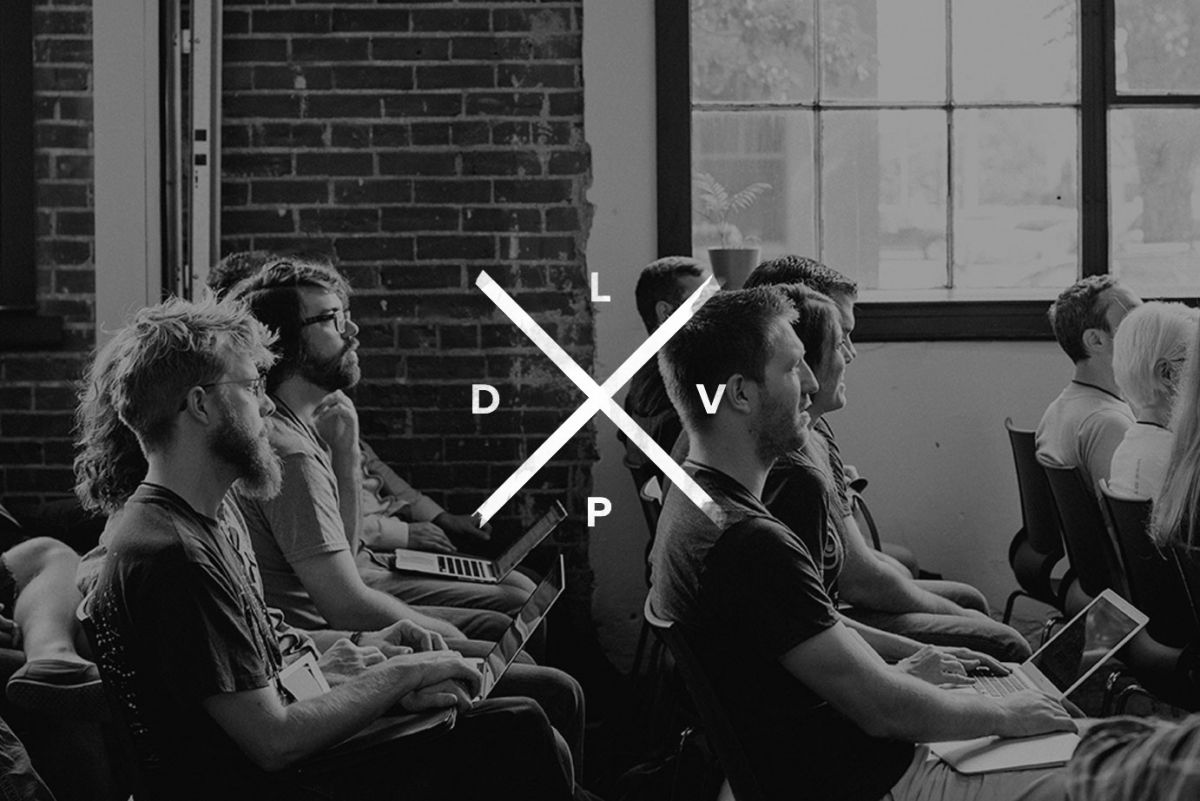 With more than 30 sessions covering everything from bots to how Socrates relates to software, Develop Denver is back with a bang. The conference will take place August 4th and 5th, and we've created a guide to everything you need to know:
About the event
In its fifth year, Develop Denver got its start from a tweet. Organizer Drew Dahlman realized a lot of people were talking about tech on Twitter, but at the time there wasn't really a place for people to get together face-to-face. He posted something along the lines of "We need to hang out more," and Develop Denver was born. The first event took place in a small venue in Cap Hill, with 65 people crammed into the space.
The response was so good, Dahlman decided to make the event a more formal, annual occurrence. Since then, Develop Denver has evolved into a two-day conference where like-minded people — "anyone involved in making things," said Dahlman — can come together and discuss tech, design and everything in between.
Even though it's a formal event with registration and badges, Dahlman said Develop Denver is sort of an un-conference, open to anyone. "It's about creating a part of the community that brings people together."
And that's the spirit Dahlman and the other organizers have brought to this year's event, which will have a focus on the DIY movement and the ethics involved with building something from the ground up.
Registration
Though formal registration is only open until Monday, people can still register at the door. It costs $115 — more expensive than some other startup events, but dramatically cheaper than many tech conferences that come to town. A portion of ticket sales goes back to scholarships for students or other members of the community who wouldn't otherwise be able to attend.
Where it'll be
Develop Denver will take place around the RiNo neighborhood, with Code Talent at 30th and Larimer acting as the main hub where people can sign in, meet up and hang out with one another. The other venues are a short distance away, and fitting with the theme  — they're all art galleries that represent the neighborhood's DIY roots.
Getting around
Even though RiNo is a bit out of the way, Dahlman said he still encourages people to use sustainable transportation to get to and from Develop Denver. For people coming from out of town, Union Station is close by, and the 38th and Blake light rail station is only about a mile away. The 44 bus drops off right outside of Code Talent, and Dahlman said pedicabs will be available during the event.
Participating on social media
Want to follow up with someone you met, carry the conversation over to the internet or simply see what other people are up to? You can connect with other attendees via their profile's on the conference's community page, and you can even join the Develop Denver Slack team to keep the conversation going all year round. To get in on the action live, follow @dvlpdnvr on Twitter or use the hashtag #dvlpdnvr — they'll have a live feed of posts set up at Code Talent.
Selecting sessions
Events are first-come, first-served, so attendees are encouraged to arrive early. To help you decide what to prioritize, we asked Dahlman for his recommendations.
The Crafter, the Baker and the Boxwood Pinball Maker was his first choice — the session will have three people from different disciplines that have nothing to do with coding. "A lot of people think they can't do something because they don't know how," said Dahlman. "But these people show us how to be bold, be brash, be more radical. It's hard to push things forward unless you try."
Dahlman also recommends the Empty Designer Boots session. It challenges AI, asking why you'd train something to do the work you love doing in the first place. "Computers are eventually going to start doing developers' jobs, but instead of fearing the change you should make the change," he said.
Photo via Develop Denver.

Which Develop Denver event are you most excited about? Tweet us @builtincolorado.