Internships often get a bad rap, with stories of hazing or of interns acting as nothing more than free coffee delivery services. Plenty of internships even remain unpaid and "for credit," meaning students actually have to pay to spend their summers working for a company just so they can graduate.
But many companies — and especially startups — have worked toward creating more substantive internship programs, where students have the opportunity to learn and grow through challenging, real-world work. We spoke with four interns working with local tech companies to find out what they've learned this summer: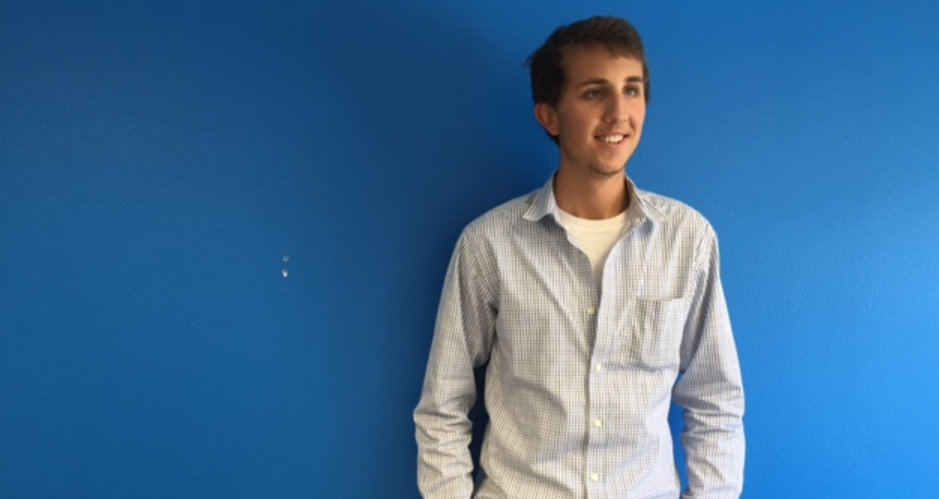 Jack Panetta, Electrical and Computer Engineering major at CU Boulder
Panetta knew he wanted to be a part of The Trade Desk's team "upon first look," and he was sold after he learned he could transition to a full-time role during the summer.
He said learning about the world of programmatic advertising has been both exciting and overwhelming. "I didn't have the slightest clue how internet advertising actually worked before working for The Trade Desk, and I have definitely gained a newfound appreciation for this technology," he said.
The internship gave Panetta the opportunity to participate in Boulder Startup Week, giving him a firsthand account of how companies find great talent — an area of expertise the rapidly-growing startup knows well.
During his internship, Panetta's been working on extending the company's technology to the connected TV space, building apps on multiple connected TV platforms, including Roku and Amazon Fire TV, to test with their existing platform. "I have really enjoyed this project because it has covered a wide variety of software frameworks that I previously had little or no experience in," he said.
For Panetta, the best part of the internship has been being a part of a "dynamite team of innovators" and learning from them. "The company is extremely focused on teaching employees with weekly information sessions that dissect a different part of the product or business," he said. "They want everyone in the company to know every component of the business, not just the part you happen to be working on. This type of engagement has left me eager to understand more and more."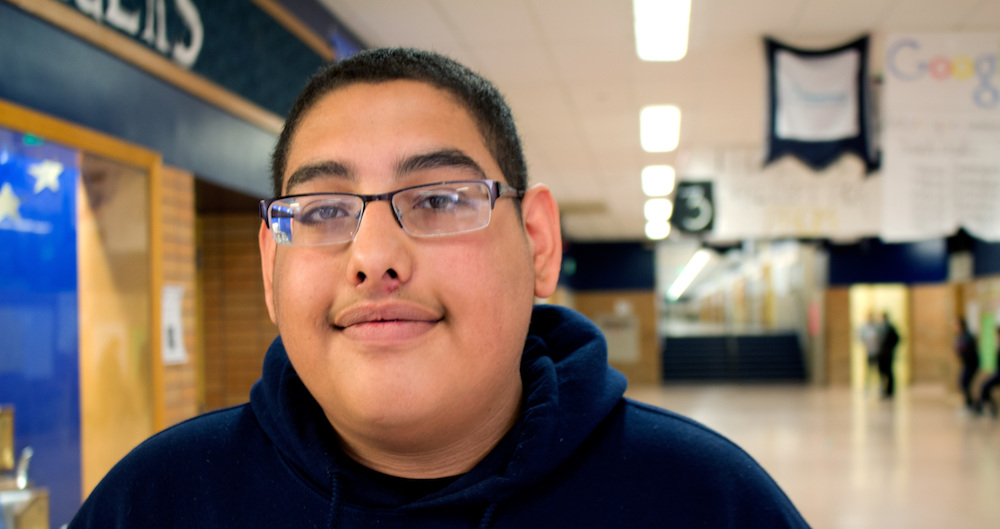 Miguel Jaramillo-Frios, Junior at Lincoln High School
For his internship with digital marketing tech company Swiftpage, Jaramillo-Frios participated in Denver Public Schools' DPS CareerConnect program, which pairs high school students with local companies.
Jaramillo-Frios said he wanted to participate in the internship program because colleges are looking for experience, in addition to education. "The most exciting thing I learned was coding," he said. "I also learned how to build to a website from scratch and it was neat to see that in progress."
He said one lesson he didn't expect to learn during his internship was the need to be independent, but also to be able to work on a small team. Jaramillo-Frios also cited problem-solving as a useful skill, as there are always unexpected problems.
Despite the challenges, Jaramillo-Frios said he was glad to have participated in the program. "I enjoyed being able to see the finished project and to also see the behind the scenes of what it takes to build a website," he said. "I also really enjoyed the environment at the internship. It was very open and laid back."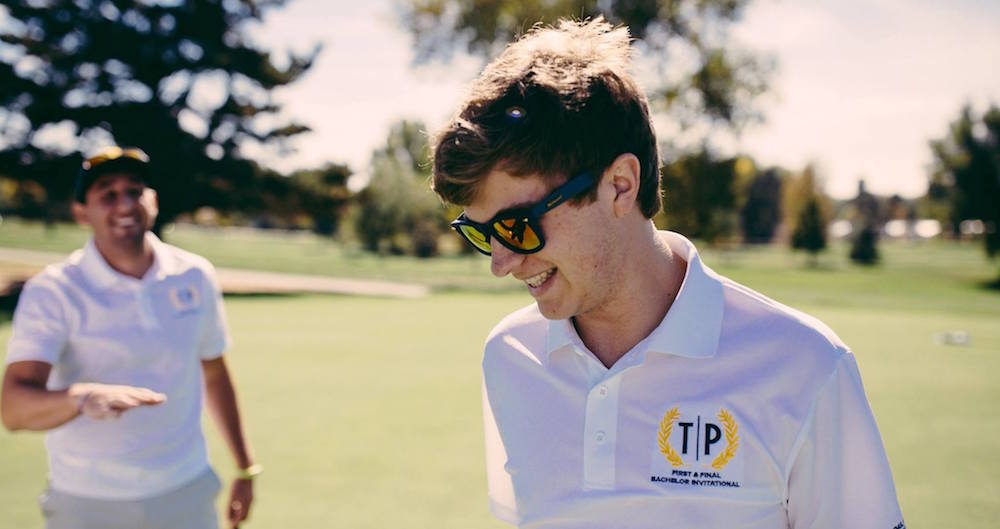 Dylan Patch, Information Systems and Spanish Studies major at Seattle Pacific University
Patch chose to intern at Parkifi because of the atmosphere, including the office's sit-stand desks, ping-pong table and the general mood of employees. "The general look of the office made me realize that studying computer science doesn't mean that I will be stuck programming in a cubicle all my life, something I am very thankful for," he said.
The multidisciplinary nature of Patch's internship has given him experience in a number of programming languages and has allowed him to grow his knowledge base.
"I am able to jump around and help with every aspect of the technical part of the company rather than getting stuck in one sector doing the same thing over and over," he said. "I also got to learn more hardware oriented things such as soldering and flashing — none of these things I expected to have the opportunity to learn."
For Patch, the best part of his internship has been bearing witness to Parkifi's culture. "It is a testament to the fact that if you treat your employees well, they will be more passionate about what they are working on," he said. "I have enjoyed seeing the work ethic of my coworkers and the desire to simply do the best that they can."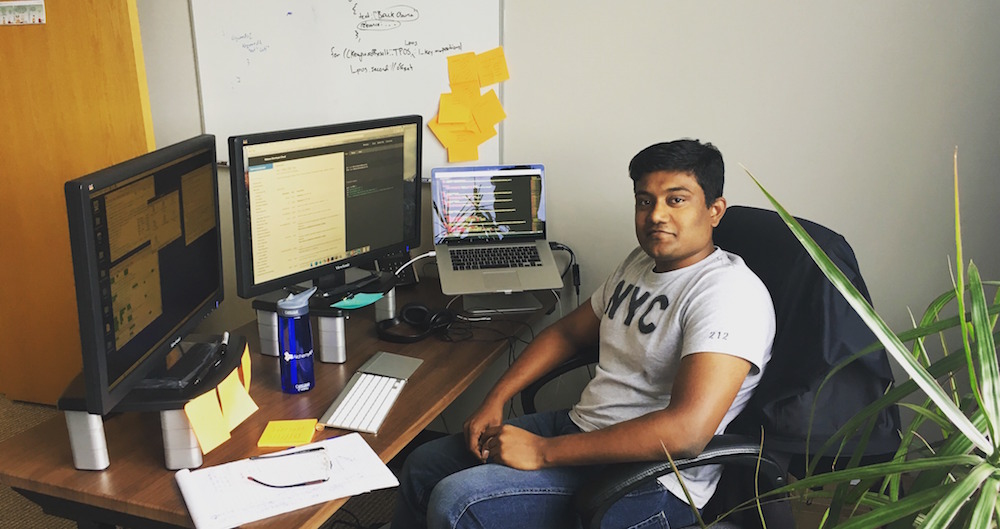 Shranith Linga, Masters Candidate in Computer Science at Arizona State University
Linga has always been interested in machine learning, artificial intelligence and natural language processing — making IBM Watson (of which AlchemyAPI is a part) the perfect fit for his internship. "I was following the IBM research closely since IBM Watson won the Jeopardy! Challenge," he said.
After two semesters of hard work at ASU, he got a call from IBM that he'd been accepted to the internship.
He said at school, scale wasn't at the forefront of people's minds. But at IBM, with the sheer amount of data and demand, improving accuracy and efficiency were a necessary constant.
"I got to learn how people at IBM Watson take care of every step in designing the application," said Linga. "Working on the cutting-edge technology makes me feel alive and keeps me on my toes."
Linga expected to work primarily on minimal tasks like bug fixes, but on his first day at IBM, his manager took the time to get to know him and then worked with the team to create a research project for him. Though the topic — deep learning modeling of keyword extraction — was interesting, Linga said he didn't have much knowledge in that area. Nonetheless, his team was supportive in helping him find resources and answering questions.
The AlchemyAPI team is one of Linga's favorite parts of his internship. The team grabs lunch together almost every day, and "everyone is so talented and friendly, the atmosphere in the office is enjoyable," he said.
But for Linga, the best part of working at Alchemy overall is that it's a startup atmosphere in a giant company like IBM: "You get to see how a big giant works and enjoy at the same time the startup atmosphere," he said.
Photos via featured individuals.
Interested in interning with a local startup? View open internships.