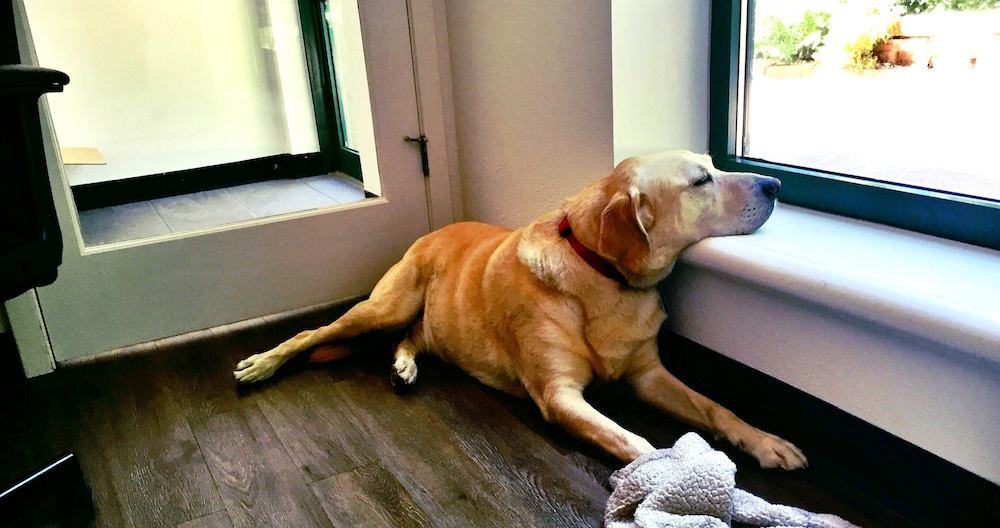 MojoTech is taking "dog-friendly" beyond its usual meaning — and they want other startups to do the same.
A web and mobile consultancy, MojoTech works with clients like Aetna, Teespring and the United Way. While the company's headquarters are in Providence, they also have offices in New York, Washington, D.C. and in Boulder's Design District just south of downtown. 
Across all their offices, the company values community involvement — hosting Meetup groups, sponsoring events and even leading group endurance cycling rides from time to time.
MojoTech product manager and tech community leader Bing Chou is living that value, spearheading a drive to encourage Boulder-area startups to get involved with the Humane Society of Boulder Valley.
Chou's connection to the Humane Society of Boulder Valley, or HSBV, began 12 years ago when he adopted a dog with his wife. They adopted a new dog just a few months ago, also from HSBV. 
A colleague from the Downtown Boulder, Inc. board (on which Chou serves), connected him to the HSBV's development and fundraising team, which works to ensure the organization's operations can be fully funded. "Talking to them, I thought maybe an untapped resource would be the startup community," said Chou.
For the nine employees in MojoTech's Boulder office, five dogs — all of them rescues from various animal shelters — regularly spend time around the office. That's a significant human-to-dog ratio, and through Chou's work with HSBV, the team hopes to make a difference for the animals waiting for their forever home.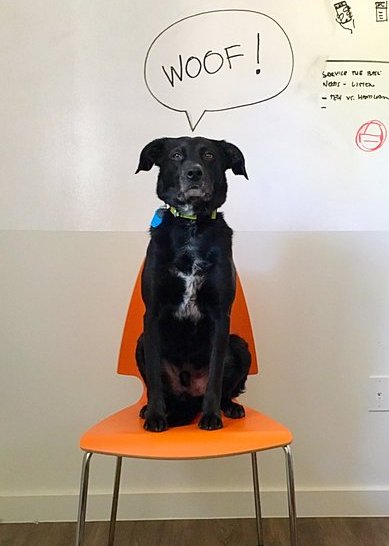 MojoTech is the first startup to sign on as a sponsor of HSBV's Doggie Dash event, a two-mile walk/run held at the Boulder Reservoir every September. This year will be the 27th annual Doggie Dash, where companies, teams and individuals will work to raise money for HSBV.
"The goal is to celebrate our community, the support we have and the relationships we share with our pets," said Lindsay Scott, Director of Development and Community Relations at HSBV. "And it happens to be a lifesaving morning in that it's raising critical funds for the 7,000 animals that come through our doors each year."
Scott said they hope to raise $100,000 in contributions from sponsors, teams and individuals.The event is a particularly great opportunity for startups, Scott added, since individuals can register as a team and then raise money through peer-to-peer fundraising.
"It's kind of a team building thing as well, so it falls in line with many startups' organizational goals," she said.
Chou said HSBV is an ideal organization for startups in Boulder looking to boost their corporate social responsibility efforts — or for startups that just have a soft spot for our four-legged friends — to support.
"There's this myth that they're well-funded and have such a strong brand, so they don't need support," he said. "But it's all built on blood, sweat and tears."
Chou said his hope is that MojoTech can be an example for other companies in the startup community to consider a sponsorship or forming a team to participate in the event.
While many startups — especially in Boulder — are already dog-friendly when it comes to allowing dogs in the office and even considering them formal members of the team, Scott said contributing to the Doggie Dash has a significant effect on animal welfare in Boulder Valley: "You really are impacting a life; without our services, the animals wouldn't have the second chance they need."
Photos via MojoTech.
Have a tip or know of a company that deserves coverage? Email us.