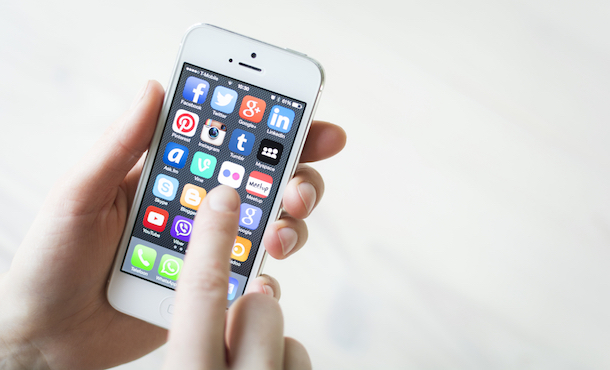 The app economy is crowded.
While Facebook or Google can come out with a new app that instantly jumps to the top of the charts, that kind of success can be a slog for startups. While advertising can help, spending money in the wrong places can quickly drain a bank account with little return.
Lakewood's AdAction Interactive focuses exclusively on mobile app marketing to drive high-quality user acquisition in the crowded app ecosystem. The company uses a network of developers, brands and publishers to place ads in just the right spots.
The company's success is built off long-term relationships with clients like Uber, Match.com and Zynga. "We're very hands-on with our clients," said marketing and public relations manager Miranda Moore. "We are defined by our ability to produce successful results at an incredible rate."
It's not just AdAction's campaign management that draws in those big clients though. Daily compliance support investigations make sure that campaigns are running through appropriate channels and approved media outlets, in order to ensure developers have insight and control over the campaigns and can prevent fraud.
But AdAction also recently introduced the Action Insight platform, which automates reporting, providing clients real-time data for efficient campaign management and performance. It also highlights media placements, campaign spending and post-installation engagement.
"We provide daily reports to our customers already, but the Action Insight platform helps to make it real-time so that we can execute any changes in the campaigns," Moore said.
AdAction is responsible for more than five million app installs across more than 180 countries every month. That high rate of downloads keeps developers and brands coming back, allowing the company to claim one of the highest client retention rates in the industry, according to Moore.
Marketing veteran Brian Fox founded AdAction in 2013. Before that, he had 15 years of experience working on strategic planning, media execution and buying for companies like Discover Card, Netflix and Disney. But he saw an opportunity for a mobile marketing firm that could help acquire users through a cost per install basis, leading him to start AdAction.
"Brian's experience in the mobile marketing industry shaped the foundation of AdAction," Moore said. "He has a pulse on the market that transcends what is happening now, to what will happen next in mobile for top proficiency and performance across the board."
The company is based in Lakewood in part because of its amenities for the AdAction staff. Not only are there nearby restaurants and retail options, but the company also can go on staff outings into the mountains just as easily as heading into downtown Denver, Moore said.
Due to a growing client list, the company is looking to hire new people this year to keep up with demand.
Image via Twin Design/Shutterstock
Know of a company we should check out? Send us a note or tweet us @BuiltInColorado