Sometimes the best way to get to know your coworkers is to spend some quality time together outside of work. Understanding how they think and what they like outside of the office can also be a great way to build culture and promote teamwork. These five Colorado tech companies agree. We caught up with them to see what they do for fun outside the office walls.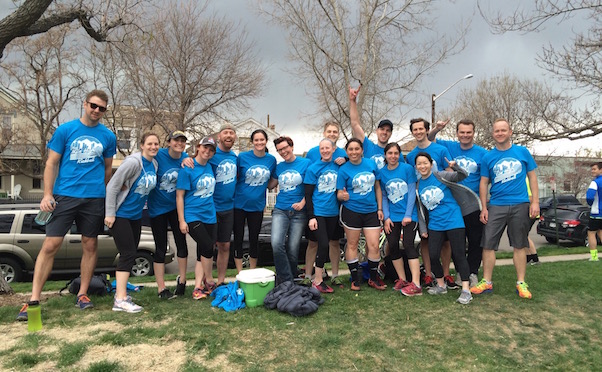 "On the weekends, we play in a Kickball/Flip Cup league under the name, Kick Flips. Roughly half of our company (12 employees) and some of our friends and loved ones all play on the team together. This particular league brought out previously unknown strengths in our company, from kicking a ball really far to flipping a cup on command. We even found out we had a competitive kickball-er in our midst, whom we now affectionately call Coach Doug. We kick, we flip, and have fun!" — Leilani Rose, Community Director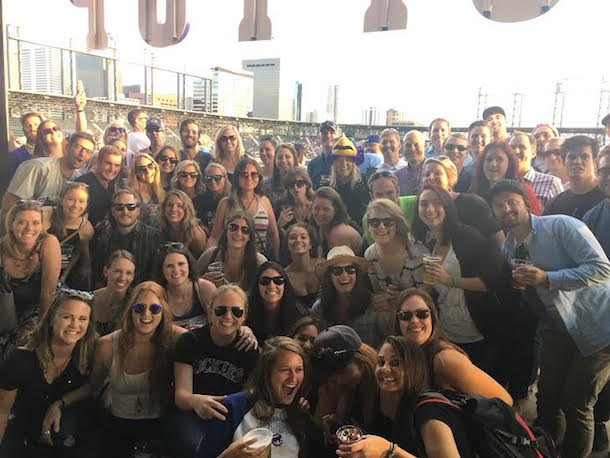 "Evolve Vacation Rental Network loves getting outdoors to enjoy our gorgeous Colorado weather, so you'll usually find us playing in our weekly kickball league, doing yoga on our rooftop patio, or going for an after-work fun run along the river. We also host a book club, enjoy weekly happy hours in our garden level, and occasionally enjoy a company-sponsored outing with the whole team when we hit big goals. This month we went to see the Colorado Rockies at Coors Field!" — Alysa Fritz, Talent Acquisition Coordinator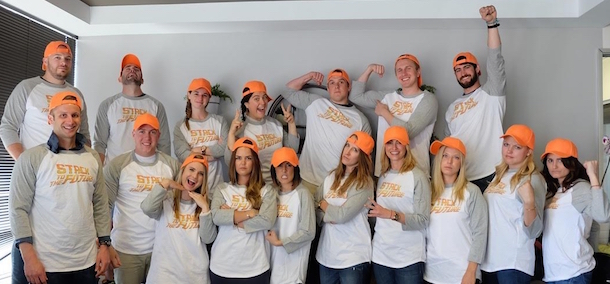 "Great Scott! Fueled by plutonium, Stack Overflow's kickball team "Stack to the Future" is warming up its flux capacitor to dominate the City Park KIFAC kickball league. When the clock strikes 7:30 p.m. every Wednesday the team is prepared to run the bases at no less than 88 mph. A victory lap in a DeLorean is sure to follow." — Office Manager Brittany Rutherford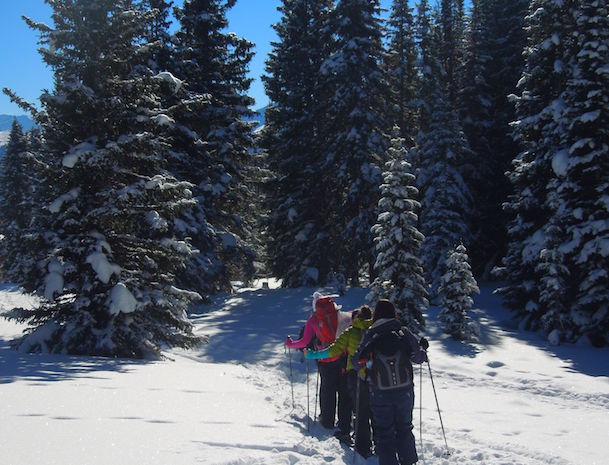 "Whether it's for team building, giving back to our community or just having fun, our crew has a long history of coming together outside of the office. Every winter ski days happen, including Pink Vail when employees form a team to hit the slopes and raise funds for cancer patients. The Marketing group took a hut trip together to Shrine Mountain Inn. And while technically inside the office, work wasn't on the agenda when our break room recently transformed into a late-night dueling DJ party while our remote colleagues were in town." — MacLean Guthrie, Communications Director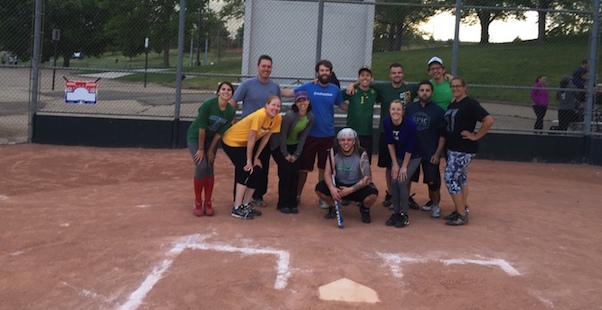 "Summer Softball evokes images of freshly-cut grass, cold beer, and great friends. The folks at DFM and AdTaxi partnered together to create a coed Softball team that fosters camaraderie both on and off the field. Only time will tell how amazing The Tailgaters are, but you can be darn sure they'll have the most fun!" — Meghan Tawney, Sr. Marketing Manager
Have a tip or know of a company that deserves coverage? Email us.