Whether small or large, bootstrapped or VC-backed, SaaS or custom app development, company traditions are a key part of office culture at many startups. They foster a sense of community, do some good for the world or are sometimes just plain fun.
Of course, here in Colorado we're not likely to pass up a good time. These eight Colorado startups have meaningful and fun traditions worth celebrating: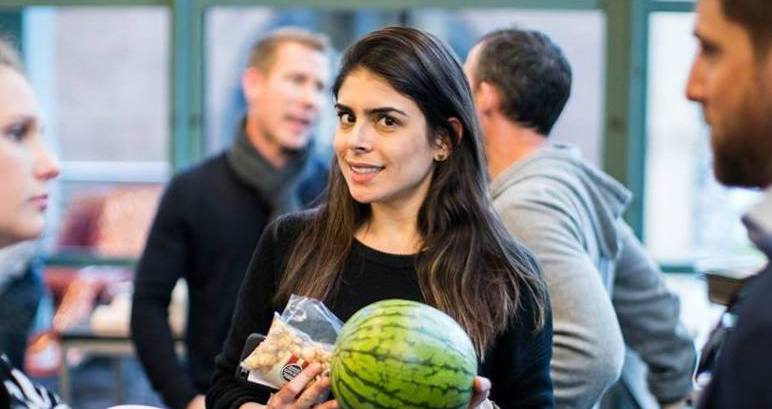 A watermelon welcome
"The watermelon tradition started when Josh, Tomer and Eddie (our co-founders) wanted to welcome their first employee Davey Nguyen, a designer, on his first day. The three of them had been working really hard on the product itself, but also wanted to take the time to celebrate Davey joining the team. Because they were working out of an apartment in Palo Alto and their landlord had given them a watermelon, they decided to re-gift it to Davey.
The watermelon has since become a symbol of a lot of things for our whole team, like resourcefulness and a welcoming attitude. And now our tradition is to welcome all new hires at their first Gusto all-hands meeting with watermelons. We also have a "watermelon team" of interviewers who are responsible for culture and values conversations with candidates (to make sure we keep picking good melons)." — Steffi Wu, Communications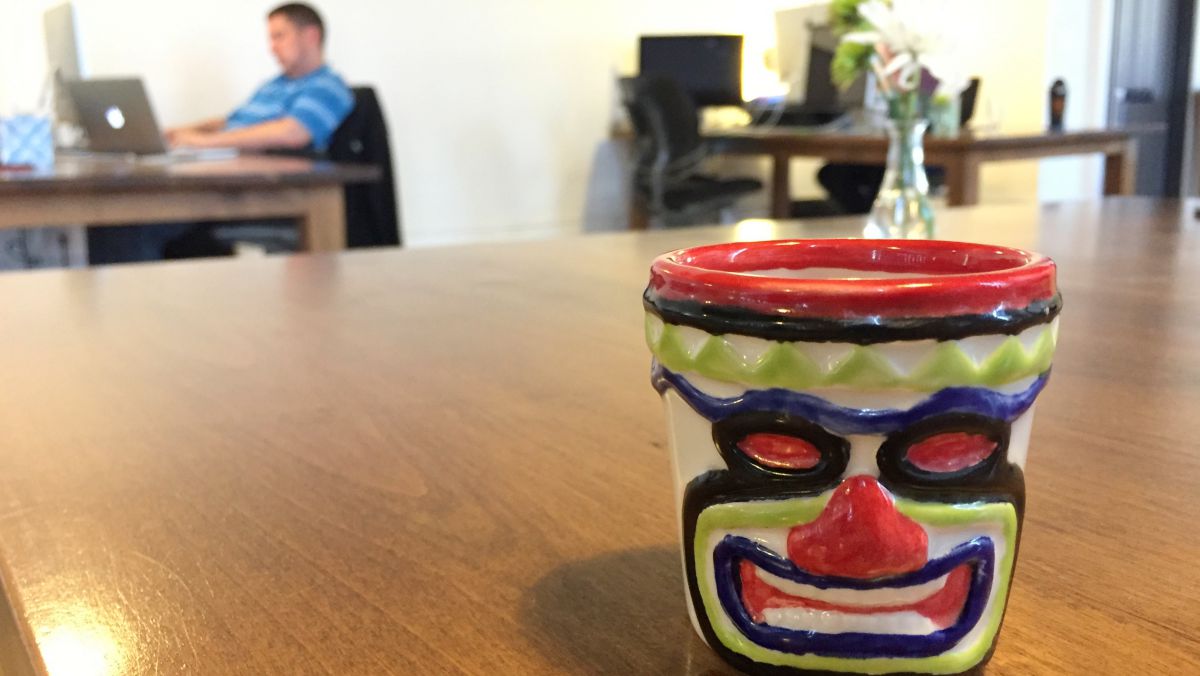 The Tiki Shot Glass of Honor
"InspiringApps CEO Brad Weber started the Tiki Shot Glass of Honor award in 2014. The tradition began because Brad desired a simple way to publicly recognize team members on a regular basis. The Tiki is bestowed upon someone who has demonstrated exceptional work over the past week. That work could be in any area: software testing prowess, stellar coding, beautiful design, effective communication, or cohesive team building. The current winner picks the next recipient, passing the Tiki Glass on in ceremonial fashion. The whole process is a lot of fun and helps to foster an attitude of support and encouragement in the company." — Kim Weber, Product Manager
(Full disclosure: I used to work at InspiringApps and am a proud one-time recipient of the Tiki Shot Glass of Honor.)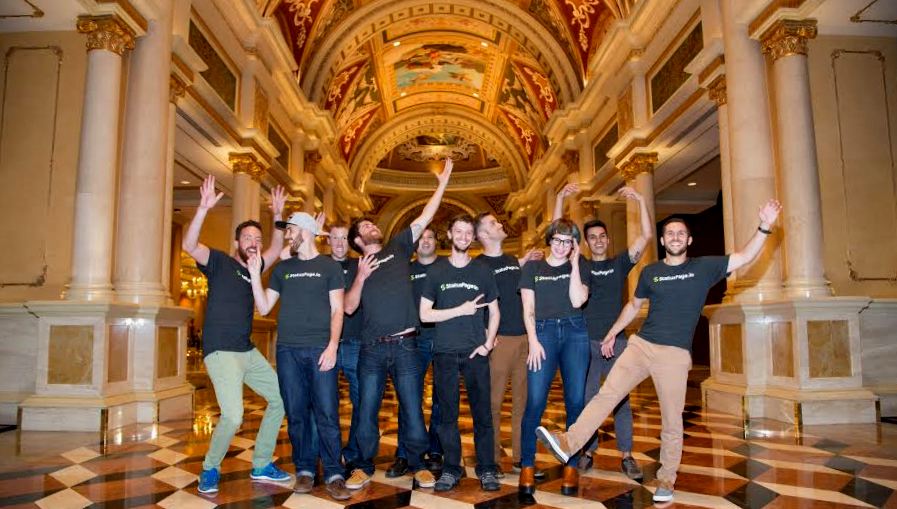 First week tacos and ping-pong
"We've developed a tradition in the Denver office of welcoming all new hires with a happy hour dinner at Pinche Tacos, followed by ping pong at Ace Eat & Serve. Either before they start or within their first week, we get the whole team together at Pinche to start and then cap the evening off at Ace. For folks who are relocating, we often open it up to +1s to make the whole experience more social for people who are moving from out of state. It developed organically; we were trying to figure out a fun activity for everybody during my first week on the team when we also had two folks from the SF office in town, and one of the co-founders suggested the combo. It worked so well, we've been doing it ever since. We may be sizing out of Pinche though, so we might be in the market for a new 'part one' of the tradition soon!" — Charlotte Whitmore, Operations Assistant & Jill-of-all-trades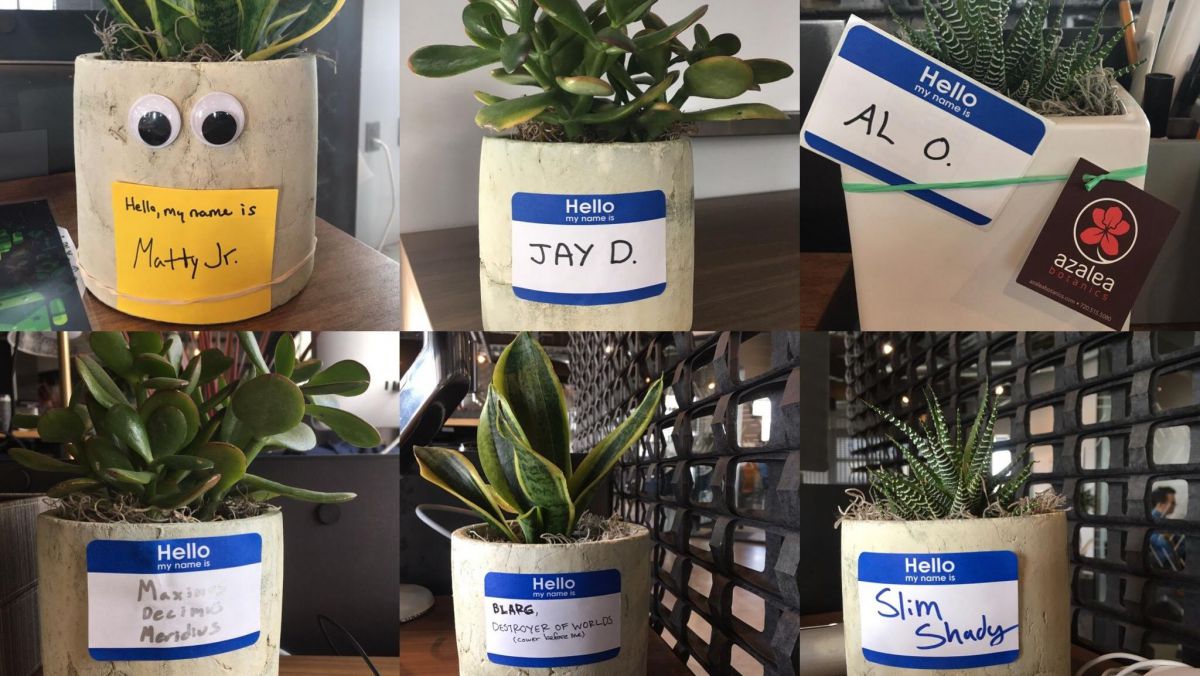 Adopt-a-Plant
"Here at Tack Mobile, we love plants!  We have over 40 plants in our office, and starting March of this year every employee got their very own desk plant friend to keep them company as well!  Part of our on-boarding is discussing what plant you'd like to have at your desk. We also name them, try to keep them alive, and in return, they encourage creativity and a happier office environment." — Leilani Rose, Community Director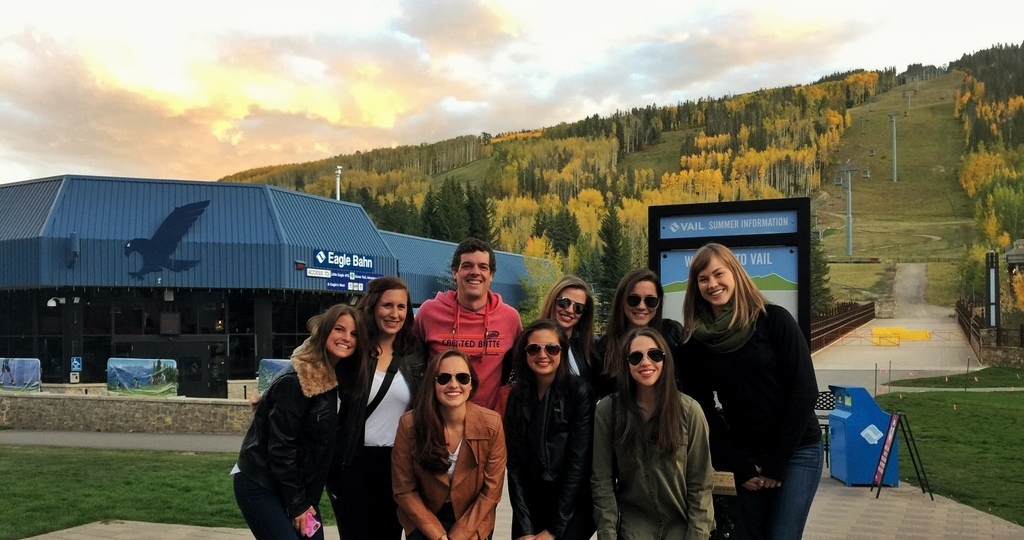 Good company and good food
"We've got a few company traditions... most of which are centered around good food and good company. For starters, every Friday the office gets catered breakfast from some of Denver's finest, including Onefold and Honor Society. We also have an all-hands dinner every six weeks that allows us to spend quality time with teammates, and to celebrate recent accomplishments and new hires. These bi-quarterly dinners are just a preview to our annual retreats in which the entire team packs up for a two-to-three day trip, typically to the mountains, to celebrate the previous year, spend quality time together, and look forward to the year ahead. These retreats consist of theme parties, mountain adventures and our beloved 'fireside chat' where the founders share the origin story of GoSpotCheck and our vision for the future." — Lizzy Harris, Communications Manager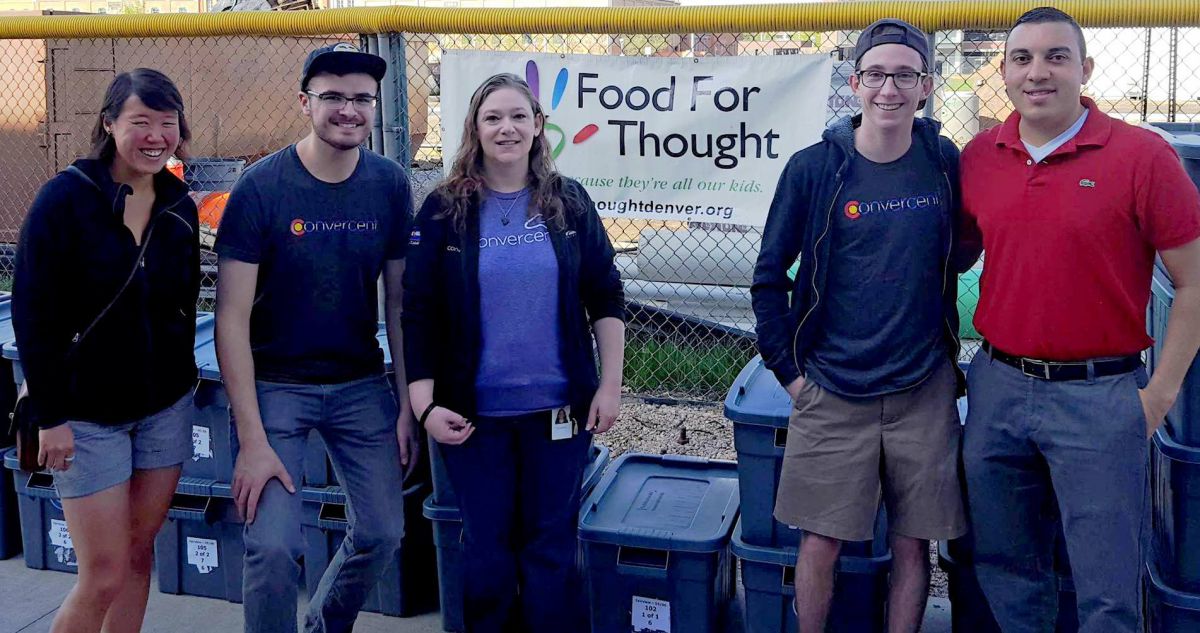 Volunteering with Food for Thought
"One of Convercent's traditions is to volunteer each month during the school year at Food for Thought Denver. When we moved our office to Denver we wanted to be involved in the community and Food for Thought Denver has been a fantastic organization to work with. Can you imagine elementary school children not having anything to eat from lunchtime Friday to lunchtime Monday and how challenging that would be for them? Food for Thought Denver is a 100 percent volunteer group with zero overhead cost that distributes bags of food every Friday to several Denver elementary schools. When we heard about their mission last year we had to volunteer. We get five people on the first Friday of each month to go help pack the bags or fill the bins that go to the school. It's had a huge impact on every person who has volunteered there since a lot of us are parents or were the child that would have benefitted from this program." — Cara Anderson, Manager of Human Capital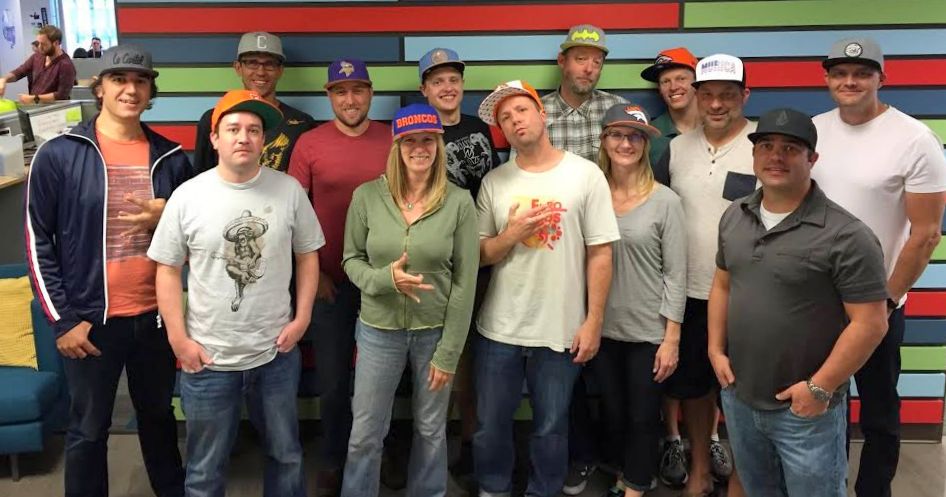 Flat Bill Fridays
"Flat Bill Fridays started with our Engineering team, who for more than a year now have rocked flat bill hats on Fridays. One of our engineers wears a flat bill every day, and the rest of them decided it would be a fun show of solidarity and team to wear them every Friday. It soon spread to the entire company, to the point where our management team handed out GutCheck branded flat bills at our annual kickoff!" — Reed Kremer, Recruiter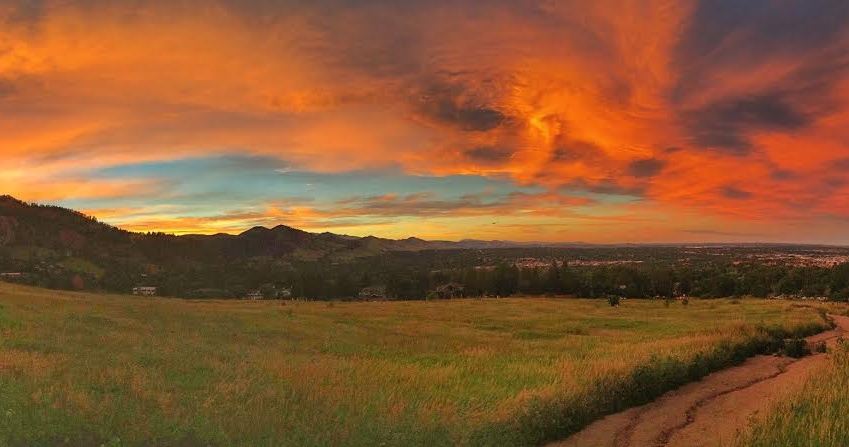 Monthly hikes
"We do a monthly hike at Chautauqua (the most beautiful place in the world) on the last Friday of the month. This gives us a time to become genuinely good friends instead of just friends that see each other at the office!" — Marco Vienna, Director of Business Development
What traditions does your company have? Tweet us or tag us in a photo on Instagram: @builtincolorado.