When applying for a job, it's kind of hard to tell what life would be like at that company. Sure, the job description says what you'll be doing, and maybe it'll have a bit of info about the company and its culture.
But what's it really like to work there? Does the team work well together? How do people spend time together? How efficient are the company's processes?
For the past few weeks we've been featuring a few companies who are adding to their tech teams, giving you a behind-the-scenes look at what it's really like to work there.
We're wrapping up the series with 
, a Denver company that connects interior designers with people looking to redo their space (whether home or office), using their online platform to facilitate the design process. Havenly first came on the scene in 2014, and their tech team is growing — they've got two engineering positions open right now.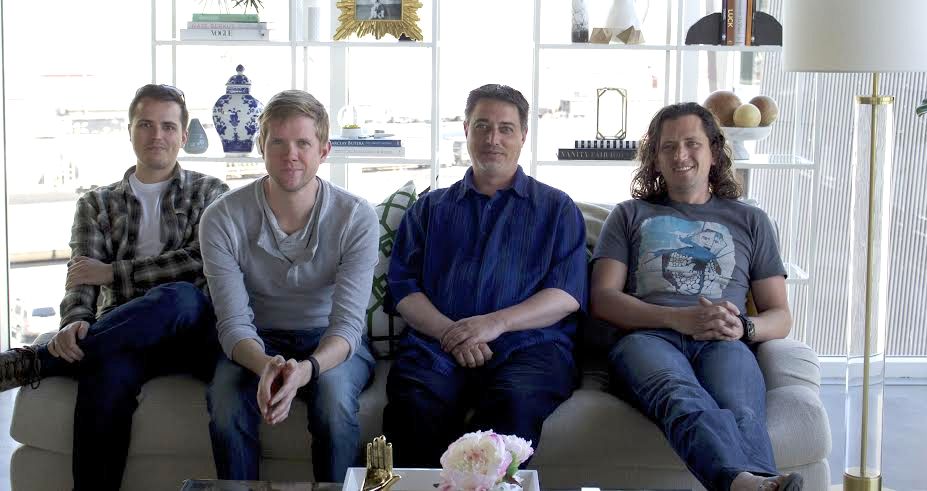 Tedd Arcuri, Doug Avery, Westin Shafer and Ashton Honnecke are all engineers at Havenly. With the exception of Ashton (who studied computer science in college), they're all self-taught, having learned via online tutorials, meetup groups and "learning by doing."
We spoke with them about what it's really like to work at Havenly, from the day-to-day to being part of the team and the most challenging parts of the job.  
Day-to-day
Like many of the engineers we talk to, Arcuri said he spends most of his mornings catching up on the status of tickets and preparing for the day, using tools like Slack, Jira, Github and Evernote to stay organized.
When he's not coding, Arcuri said he's "usually in meetings discussing the future of our product, working with the team to streamline our efficiency and occasionally getting to know any of the dogs we have hanging around the office that day."
Piece by piece
As the team works to rebuild the front-end into client-side apps, Avery said, "It's always exciting to start fresh on a really big problem like this and tackle little bits of it piece by piece."
Shafer agreed, saying that while he enjoys every part of the job, "the ones I like most are when I get to architect or decide on the underlying architecture we'll be using going forward, and then putting those in place."
Making an impact
Honnecke said he's passionate about doing work that makes an impact and has a high ROI. "Things that really make a big difference, the exciting and challenging puzzles that make up software engineering and things that make cool stuff...kind of make a trifecta for fun," he said.
For such a young company with a small team, Havenly is moving super fast. "I am amazed at the amount of work we've accomplished in such a short amount of time," said Shafer.
Company culture
Everyone said their favorite parts of Havenly's culture was the team they work with and the way the company is run, including the autonomy engineers have. "I truly believe that if you give people the ability to take ownership and excel at what they do best, you're going to get the best out of them," said Arcuri.
Honnecke also mentioned a few of the company's perks, like an on-site gym (and an off-site paid gym membership), "Wine Wednesday" social hours and "Beers and Jira," where the engineering team works on grooming code together over a few brews.
Challenges
Of course, every job has its challenges, and we wouldn't be giving you a true behind-the-scenes look without mentioning those, as well.
Avery said this is his first time working in an Agile environment, and adapting to the process has been hard. "It's tough coming from an agency mindset of 'build this site, but make sure you take care of a hundred hidden tasks without being asked' into Scrum's 'build this feature, test it, move on to the next,'" he said.
But for Arcuri, those challenges also mean growth. "We can't just come in and do our jobs the same way day-in day-out and expect exceptional results," he said. "We are always learning. Always growing. Always pushing ourselves. Always evolving."

Interested in working with Havenly? You can view their open jobs here.