Colorado has a lot to offer, from Red Rocks to craft beer, top-notch universities and a growing startup community. But when most people think of Colorado, they think of one thing: the mountains.
And why wouldn't they? These Colorado startups head up to the high country every winter for teambuilding events which support that old adage, "teams that ski together, stay together."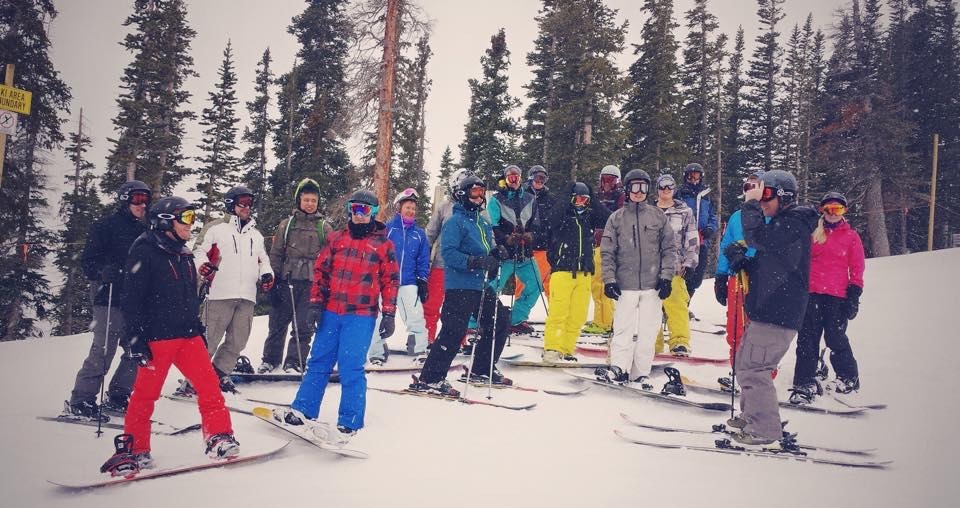 Each January, the LogRhythm sales team heads up to Breckenridge for their sales kickoff week. The trip started about five years ago, and people from LogRhythm's UK office get to join in on the fun. The group mostly skis and snowboards, but they also honor the range of outdoor activities Colorado has to offer, like tubing, ice skating and even visiting the World Champion Ice Sculpting competition.
This year, the team took precautions for employees who had never been skiing before: "We had a spreadsheet where people could request lessons or write their skillset so others know who to go with and who to avoid on the mountain," said Tyler Sparks, LogRhythm's recruiter.
Aside from the physical activities, the team has happy hours together, which builds a bit of international camaraderie.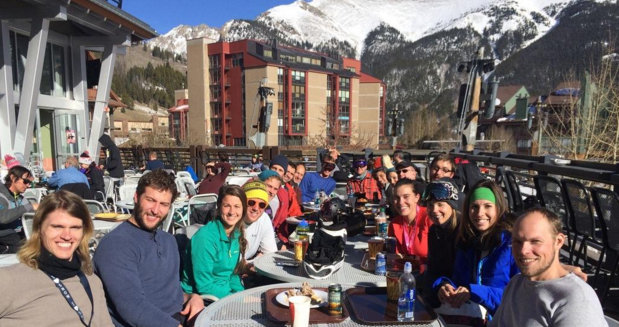 Cloud Elements sets up a base at Copper Mountain each winter as they head up to the mountains on "Ski Friday" once a month. Proudly based in Denver, the team sees the trips as a core part of their culture. "We're not only practicing the outdoorsy spirit of a true Colorado company, we're also living the age-old 'work hard, play hard' mentality," said Kristie Hunziker, Cloud Elements' Director of People Ops.
Since employees are all levels of skiers and snowboarders, heading to the mountains becomes a way for different teams within the company to interact with one another. The trips aren't just about the slopes, though: "Everyone meets up at lunch and at the end of the day for apres ski, where we go over our most epic runs and wipeouts," Hunziker said.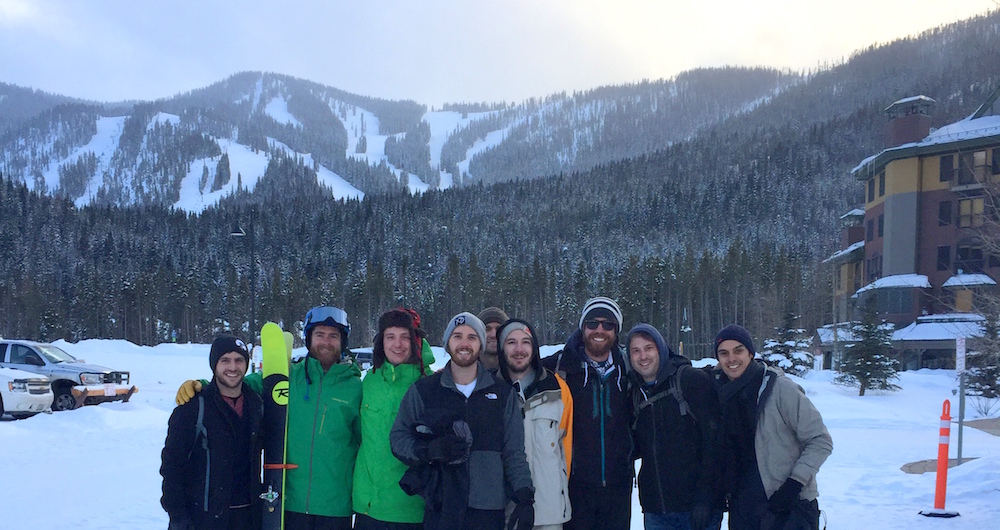 The Colorado high country makes a great company retreat location for startups with multiple offices across the U.S. The Statuspage.io has quarterly team retreats where their Denver and San Francisco offices get together for team building and fun — a tradition started when the company's three founders all lived in different cities. "With multiple locations, companies risk becoming silos, where you gravitate toward working and socializing with people in your office the most," said Blake Thorne, Head of Content for Statuspage.io. "Bringing everyone together for some winter fun really busts up this routine in a great way."
Statuspage.io's winter retreat is held right outside Granby, where they ski, go sledding, and play around in the snow. Members of their team ski at all levels, creating a great opportunity for skillsharing outside of the office.
Does your company have a fun teambuilding tradition? We want to hear about it.