Believe it or not, it's time to start thinking about internships. Choosing a good internship is about as important choosing a good college. The right internship will provide you with the sort of real life work experience recruiters are looking for, and hopefully prepare you to go into the workforce. To save you from spending the next couple of months making copies and fixing coffee, we talked to recruiters at six of Colorado's hottest tech companies and asked them about their internship opportunities. Here's what they had to say: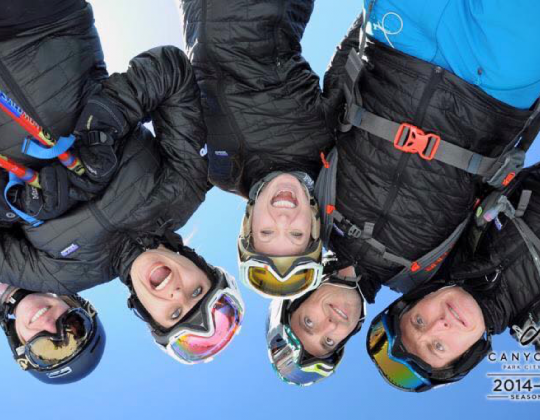 What will interns do at Zayo? Interns at Zayo do a variety of things, and it's never the same exact role twice. They have 6 main focuses for interns: Engineering, IT, Finance, GIS, Legal and Business. All interns have a team and are immediately treated like a full-time employee with meaningful projects, meetings and community event invites.
What makes an internship at Zayo special? Zayo's summer internship program is not only a great introduction to the telecom industry, but also a great way to get hands-on corporate experience in a supportive environment with a strong peer and professional mentorship-driven culture.
During the 10 week formal program interns are assigned a professional mentor and participate in, at minimum, one intern group event a week. These events include a round table with Zayo's CEO, a data center tour, 'lunch and learns' on Zayo products, a panel of former Zayo interns who are now full-time and a Rockies Game just for fun!
What sorts of candidates do you look for? Entrepreneurial, energetic and effective is what we hire for at Zayo across the board, including our interns. As a recruiter I also keep an eye out for students who do more than just the basics, and like to see candidates involved in student groups, greek life, sports teams and volunteering.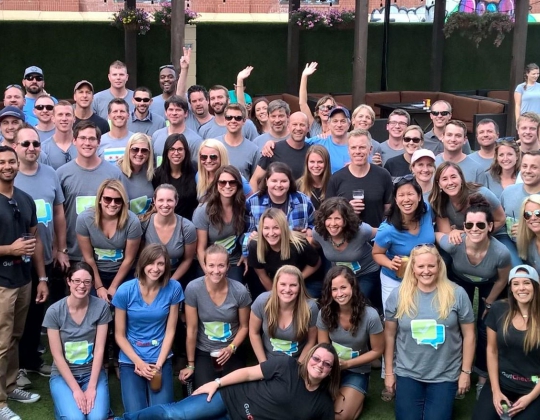 What does a sales intern do at GutCheck? The sales intern will support the sales team with tasks such as lead generation, strategic outreach campaigns and account creation/merging in Salesforce.com. They'll also assist with inbound marketing campaigns to help the sales team identify quality leads to pursue. When the outside sales team has onsite meetings, the intern will support them by helping with all of the marketing materials as well.
What's in it for the intern? This internship will provide an opportunity to work alongside a forward-thinking, modern sales team that is disrupting the market research industry. In addition to gaining great hands-on experience, this internship is paid and has the possibility of extending based on performance.
Who sort of person are you looking for? We're looking for a junior undergrad who is passionate about jumping into a fast-paced sales team environment at an established startup to help with daily tasks and long-term projects. Our ideal candidate is someone with a basic understanding of sales principles and an interest in software and technology organization. We'd like for this intern to be available a minimum of 20 hours/week and be able to be on-site 3 or more days a week.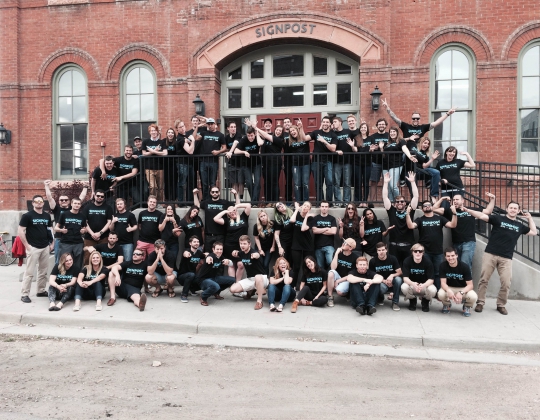 What does a Sales Intern at Signpost do? The Sales Intern will work with the Director of Sales in rolling out new models and practices. They'll assist in pilot program rollouts, do some outbound calls and give their opinion when it comes to testing out new sales procedures.
What makes an internship at Signpost special? The intern will get a chance to work closely with our Director of Sales and other managers in a startup environment. They'll also get first-hand experience running new procedures and pilot programs. And, of course, there is always a chance we'll end up hiring them.
What sort of candidate are you looking for? We're looking for college students who are able to work about 20 hours a week. They should be outgoing and driven, and not afraid to try new things. They should thrive in changing situations.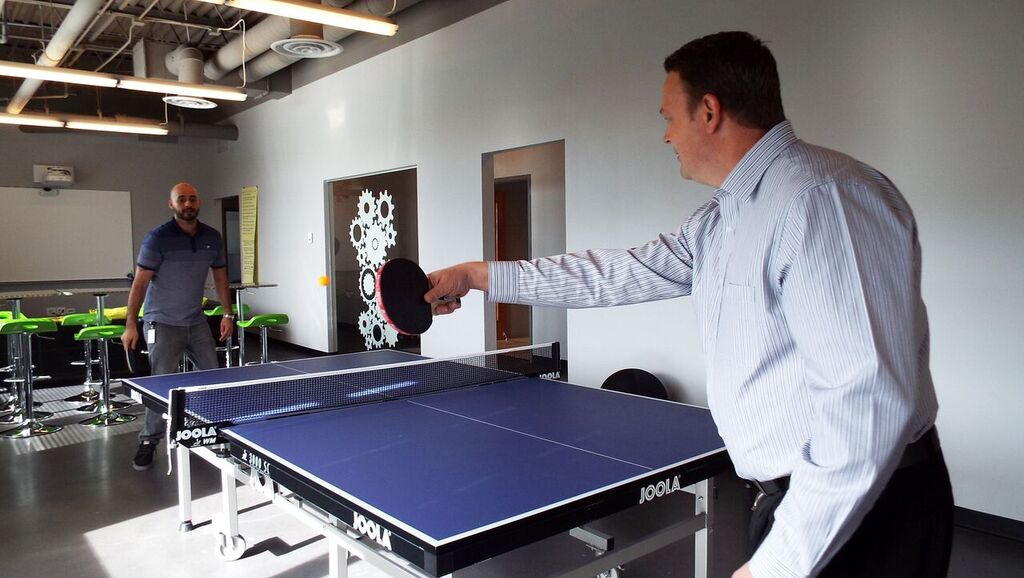 What does a Marketing Intern at Digabit do? The Marketing Intern will create and distribute our internal company newsletter, manage all of our social media accounts and learn some marketing automation!  
What makes this internship special? The intern will get paid to gain best-practice knowledge of B2B inbound marketing efforts. They'll also enjoy flexible work hours and maybe even win a ping-pong tournament!
What sorts of candidates are you looking for? We're looking for someone who is pursuing a Marketing or Business degree and wants some real-world, hands on inbound marketing experience.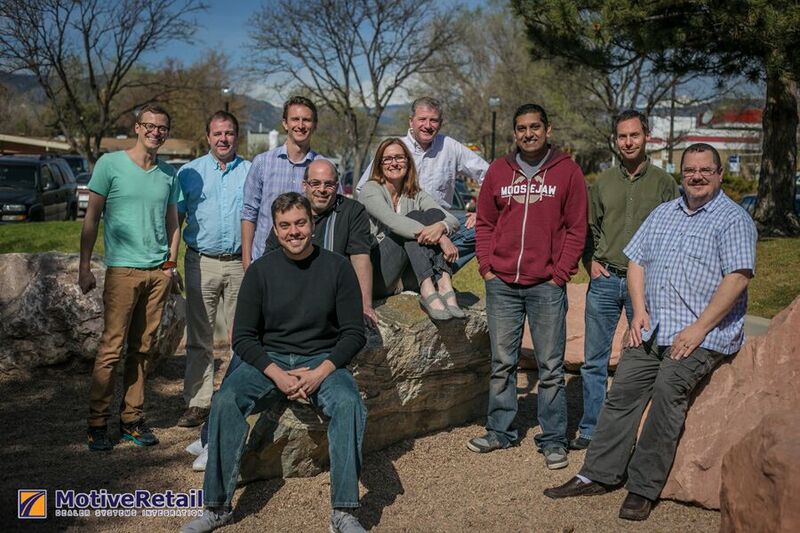 What in the world does a Technical Analyst Intern at Motive Retail do? They'll be performing a broad range of technical analyst, development and client support functions. We work in a highly technical environment, so there is an opportunity to learn QA testing, technical documentation development, HTML/CSS and web development, xml data analysis and best practices for customer support.
What makes this internship special? We operate in the auto industry, which is a 100+ year old industry going through enormous change. How we as consumers will buy vehicles, connect to our vehicles and even drive them is on the brink of major transformation. If you like cars, drive a car, or have ever even been in one, you might find this pretty interesting. As for our team, we're high-performing, cohesive and creative. This intern will have the chance to chart their own path and dig in as deep and as wide as they want. The work is part-time right now, but if it's a good fit, upon graduation they can come join us full time.
Who sorts of people are you looking for? Most of all we need a good fit with our team. We are looking for someone who is interested in working hard, playing hard and getting the job done. Ideally they'll have a unique ability to blend technical knowledge with business acumen, be an energetic self-starter, interested in putting their skills to work with some of the most prestigious companies in the world. We need someone who is searching for an entrepreneurial environment and wants the opportunity to accelerate their own development and career.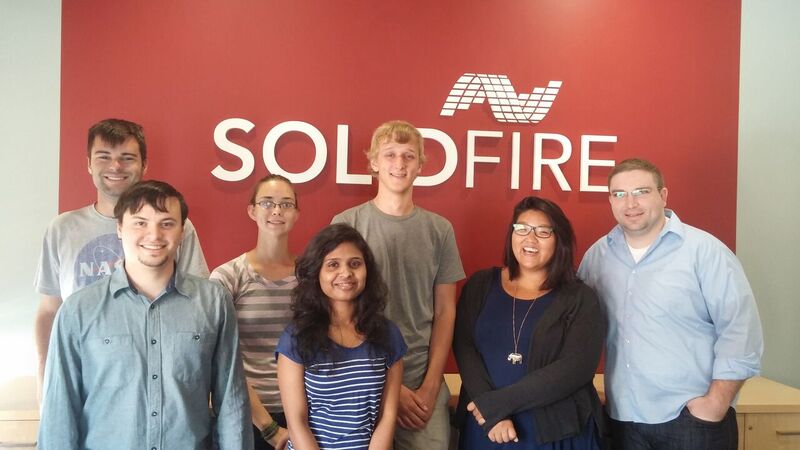 *SolidFire hasn't quite finished rolling out this year's internship program, but we've been told they're close. Follow their page or check back for updates. 
What will the interns do? Depending on your passions, you might be writing code for our next product release, analyzing sales data, or working on our next big marketing campaign.
Why would they want our internship over others? You'll be working on real projects and products here at SolidFire, and you'll be able to see the direct impact of your work, which is pretty awesome. And with our "Meet the Interns" happy hour, lunch and learns, and offsite events, you can be sure you'll have fun, too!
Who are you looking for? We're looking for bright and motivated undergrads and grads who want to make an impact and drink from the fire hose to fill internships with our engineering, marketing, sales, and operations teams.