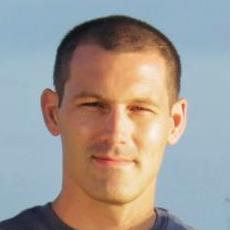 is an ad tech company that focuses on the global app ecosystem. Michael Crabtree, CTO of AppThis is the driving force behind the company's technology. Crabtree only recently joined the team, but brings his extensive experience in commerce, business development and big data. We caught up with Crabtree to hear his thoughts on technology in Colorado. Here's what he had to say: 
What technologies power your business? One thing I want to make clear is that our technology platform is home-grown and built from the ground up. Because of this we are constantly incorporating different tools into our stack in order to realize our many goals. For instance, several of our more lightweight projects are written in PHP with MySQL on the backend. Our heavyweight projects are written in Scala and Akka. All of our projects are distributed across several physical locations around the globe (thank you cloud computing) in order to support high amounts of traffic. For reporting we are storing reduced data primarily in MySQL, and the methods of reducing said data is constantly changing as the business continues to grow. We run into technical challenges every day which may require us to experiment with several technologies until we settle on one that actually works. For instance, we might modify our cache strategy by migrating from Memcached to Redis, use Hadoop to reduce data and build our reporting rollups, possibly throw in a message queue to help with the distribution of information across servers, etc. Also, our front-end stack is fairly standard: HTML5, CSS3, JavaScript, jQuery, etc. seem to fit our needs nicely.
What upcoming tech project are you most proud of? By far, our video ads platform. I realize that video on mobile isn't anything new; however, now that video is starting to take off, thanks to increased wireless speeds and cheaper bandwidth costs from carriers, the ability to distribute higher quality ads has increased dramatically. What's different about our business is that we are in the performance marketing space, not brand marketing. This means we don't get paid unless we can successfully promote an app to an end-user where a download and install is performed. Most video ads are simply commercials, such as a movie trailer or political message. We are working to create a product for our advertisers which will successfully promote their app via video ads while driving an action from the end-user to immediately download and install the advertised app. Better yet, we'll be able to do this for our advertisers and they won't even need to provide us with video assets!
What trends do you see in the tech scene over the next three years? First, with the number of people already wired to their smartphones it seems almost laughable to think that we likely have only seen the tip of the iceberg in the mobile space. This may be because they might not be looking outside of the United States. Currently, AppThis generates more revenue outside of the USA than inside. Knowing that the app economy will exceed $150 billion worldwide in the next three years is really exciting. For instance, India is set to overtake the USA to become the second-largest global smartphone market by 2017. In the mobile gaming space, China already has ~365 million users, a market worth $5.5 billion. By 2019 this same market is estimated to grow to $11.1 billion! This industry is set to grow more than we can imagine and I really feel that being in the game early is going to pay off for us.
Second, I already mentioned my excitement around our video ads platform. We know that total mobile video plays is almost half of total video plays on the Internet. This trend is moving in favor of mobile video plays at a growth rate of ~74% year over year with a majority of those plays being from millennials. This says to me that mobile video is about to be the king in the mobile ad space and will not go away anytime soon. Perhaps, you can now see why I'm so excited about our video ads project?
Third, thanks to mobile smartphone adoption, faster data speeds, and higher availability of the Internet, advertisers are able to collect more data about end-user interests at a faster rate than ever before. The introduction of Big Data and Data Science strategies is something that advertisers will have to incorporate into their business model or they will fall at the feet of their competitors. Figuring out what to do with of this data is like playing in a giant sandbox. This is another reason I love this space so much.
What sort of people do you look for when hiring? What I am about to say might not make me very popular amongst developers. In order to be successful in our business, developers need to understand the business almost more than they understand technology. Yes, we are a technology company, but the bridge between sales and technology at many companies is often way too long, and this is unacceptable. We do not have any walled gardens in our office so we expect more out of our developers than what they might be used to.
First, we look for developers who think like Business Development, Sales, Ad Operations, and Analytical employees. If you are a developer at our company expect to jump on the phone with clients, sit in on executive business strategy meetings, dig into raw data to identify revenue impacting trends, and whiteboard technical processes to non-technical employees. One must be willing to wear multiple hats and step outside of their comfort zone. When a developer arrives to work expect to see the revenue graphs checked before anything else.
Second, we look for team players. We don't show up to work because we have to, we do it because we have a need to collaborate and strengthen each other.  This respect extends outside of the technical team and into the sales side of the business as well.
Lastly, personality, the ability to learn, and the need to win is key. There are a lot of intelligent developers out there, but I'll take a non-quitting, hard-hitting, and coachable employee any day out of a group of so called "experts."
What are some lessons you've learned about working in Colorado? Over the past two decades I have been greatly blessed to witness the evolution of Internet technology as I have developed my career in several different physical locations. Originally, I am from California, studied and worked in Utah, and worked almost a decade in Kansas City before returning to California. Working professionally in all three of these locations has given me a unique insight into different work cultures, local talent pools, and team building hurdles. For instance, Utah has an abundance of technical talent pulled from three major universities within ~30 miles of each other, the cost of living is low, it is family friendly, and harbors those with a strong outdoor lifestyle in every season of the year; however, finding an evening party might be difficult. Kansas City has a low cost of living, is extremely family friendly with great schools, has a decent night life, and has the Royals (I had to throw that in); however, it is generally located far from extended family and friends, outdoor activities can be limited (especially in the winter), and much of the technical talent needs to be willing to relocate. California has phenomenal weather, great beaches, allows for a lifestyle that is unmatched anywhere else I have been, and there is a lot of technical talent; however, the traffic is rough (understatement), housing and energy costs are ridiculously high (understatement), and taxes can eat you alive depending on your lifestyle.
Colorado is unique in the sense that it incorporates all of the characteristics I enjoy about each of the locations I have lived (minus the beaches), and I believe this is why this area is booming. Building a team here has been a wonderful experience; the outdoor life is perfect for everybody no matter the season; it is family friendly; has reasonable housing costs, energy costs, and tax rates; harbors city and rural lifestyles; has great universities close by; includes an airport where you can fly almost anywhere direct; and has a great night life for all. It's obvious why so much talent is relocating to Colorado.
What I have learned is that Colorado might be the absolute best place to start and grow a business. It has its own unique culture in the sense that it incorporates cultures from just about everywhere. I absolutely love it! And the only "words of wisdom" I believe I can give would be to work your tail off during the day so you can play hard and enjoy what this state has to offer. Get outside with your family and friends, meet new people, do something you've never done before, etc. It's refreshing to come to work and share stories from all of our cool adventures.
Have a tip for us or know of a company that deserves coverage? Email us at 

[email protected]

.