How can companies ensure job satisfaction for employees?
According to the Harvard Business Review, having effective leadership is a good place to start: Companies that empower their talent pool with leadership skills may see less turnover than companies that don't. In fact, financial services technology company FIS says that nurturing leaders is an integral part of what makes it successful.
"I've always operated on the premise that no company can ever have too many good leaders," said Royal Cole, an executive vice president of merchant solutions at FIS. 
FIS is responsible for the software behind 26 billion debit and credit card transactions a year. With the rate it's growing and acquiring other businesses, Cole said there is not only extensive room for career development but also a tremendous effort to keep those valuable employees who have learned so much. In fact, focusing on professional development is a company value that is taken seriously.
"We provide career advancement and professional and personal enrichment opportunities for our employees. The job they have today won't be their last job," Cole said. "But we want this to be the last company they work for."
As any manager can attest, supporting employees is easier said than done. At FIS, it can have the added challenge of overseeing teams spread out around the globe. How do senior leaders successfully spearhead their large, dispersed teams — and how do they create space for their reports to one day do the same?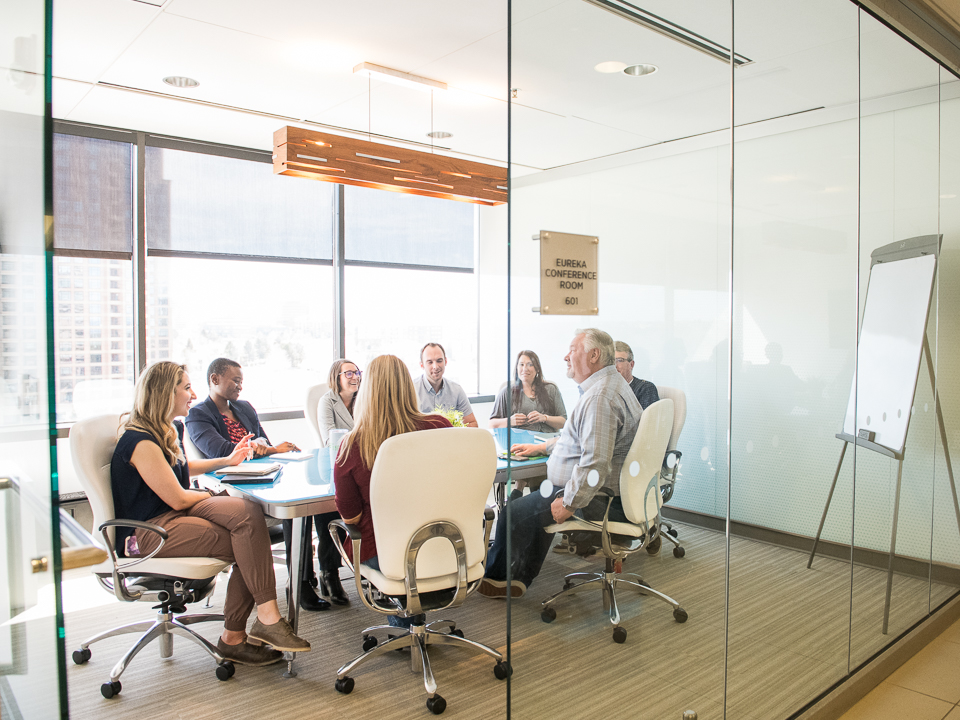 All of you manage teams that are not only significant in size but spread out over large territories. What are some things you've implemented to make leading like this easier?
Ryan Long (Senior Leader, Partner Management): We've had a number of acquisitions that have helped us grow into how large we are. And when you bring a diverse group together, the first order of business is making sure we're all on the same page and that everybody understands our goal: to deliver the numbers on behalf of the shareholders and to delight the customers. Unifying on that goal helps us drive a singular culture, even if we're in very different locations and on call at various hours of the day.
Leo Alonso (Senior Leader, Technology): I think some of the challenges in coordinating technical work across a distributed team is being able to align all your risks and dependencies and coordinate how the work's going to flow throughout the distributed community. We've adapted to use a scaled Agile framework, or SAFe, that has been successful. The teams get together face-to-face at a program-increment planning session once a quarter. We allocate the work out, and then we align our dependencies and our risks.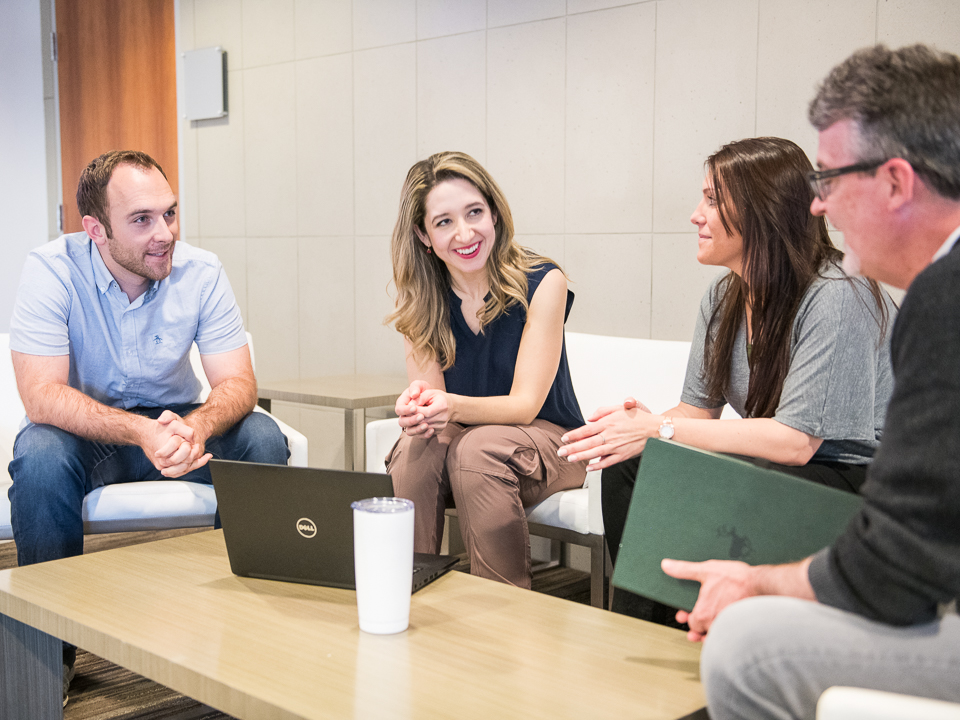 How FIS Powers Transactions
"FIS is the world's largest provider of technology for banks and credit unions, and the world's largest merchant acquirer taken in totality. Whether you use your debit card to withdraw from an ATM. or are interacting with a teller at a branch or with a merchant with your credit card, there's a good possibility that we are the financial technology infrastructure that is powering, authorizing and settling those transactions." — Royal Cole
How do you prepare your team for career growth?
Cole: I've always operated on the premise that no company can ever have too many good leaders. Having a deep bench is really important and it's something that we take seriously. Our leaders are expected to help develop the employee pool for the opportunities that are going to present themselves as we grow.
Growth happens as a result of challenging yourself and doing things that you didn't think were possible yesterday. Knowing that you're capable of doing them today prepares you for the bigger challenges that you're going to take on tomorrow. It's a continuum of growth — people adapt to those continuums. 
Alonso: In a technical community, growth is dependent on a continuous learning cycle and being able to keep your skills current. Having access to training materials will allow you to integrate newer technologies as needed. We work with a third party to enable a very large catalog of online learning for the technologists and allow them dedicated time throughout the year to actually learn new things. As part of our Agile framework, we allocate specific time for innovation and allow people to step up and shine with activities like hackathons.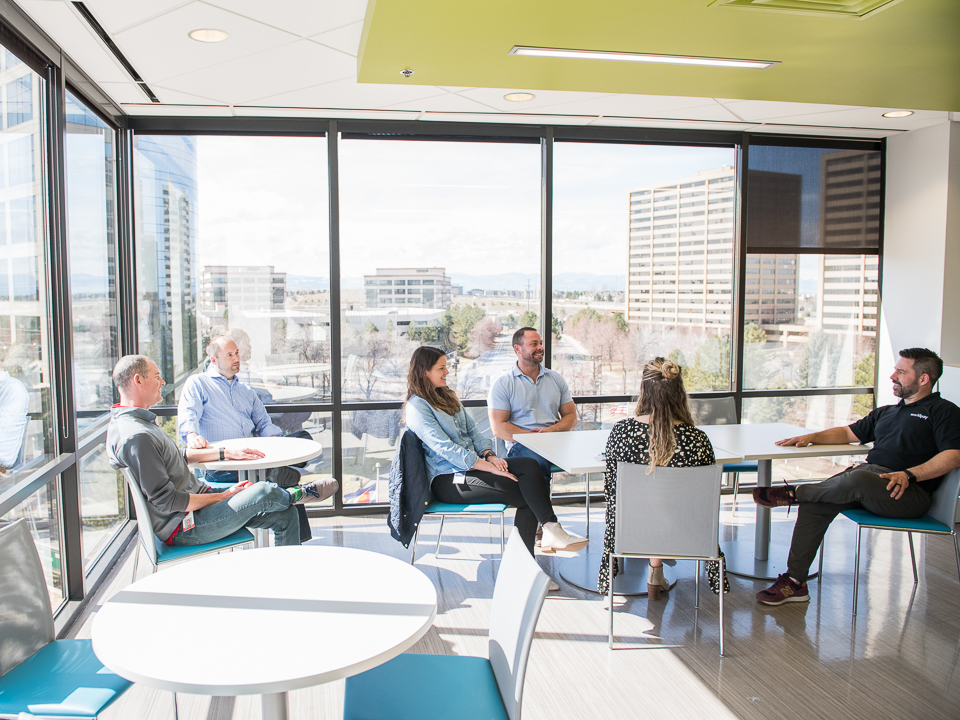 With all of the acquisitions and growth FIS has seen, how do you approach maintaining the company's culture and priorities?
Cole: It's deliberate. You just have to work on it. The important things are the hardest things to maintain and you've got to stay focused and committed. You have to be committed to where you're going and, importantly, how you want to lead your organization. Building your cultural statements and mantras is incredibly important. If you're not repeating them often enough, it's easier for people to put it on the back burner. Daily, weekly, monthly repetition is key. If you tell somebody about strategy or culture once, it's probably not sinking in. 
What you do now matters more than what you did
"For new employees, I think it's very clear how open we are about developing them for the next challenge. I'm far less interested in what college you went to, or what position you held three jobs ago. I care about if you can deliver against the problem that we put in front of you. It really is a meritocracy." — Ryan Long
What advice would you give your team about their careers?
Long: We have good leaders that can help identify the right people for the next challenge, but we do a nice job of making sure that our employees know that no one is as interested in your career development as you. So, if there's something you want to do, don't keep it a secret. Raise your hand and tell your manager, "I'd like to go to this division." Our leaders match their own observations with what people raise their hands for, and it works out well.
Cole: Everyone should have their own career in mind and feel like they're in control of their destiny. Someone may approach you and tell you, "Here's what we want you to do next." That may suit you just fine at some point. But knowing what you want and understanding your inventory of strengths will go far in helping you manage your career and ultimately rise to the level of your full capabilities.