Nearly all of the internet of today — the content you read, the music you listen to, the TV you watch, or even the billboard you walk by — is supported by digital advertising.
At the helm of making this experience better is The Trade Desk, which partners with some of the largest brands and advertising agencies in the world. And, with offices in Denver and Boulder — and 21 other locations around the world — The Trade Desk has big plans for the near future, including growing its business through Connected TV and removing barriers to entry in the digital advertising market in China.
We caught up with members of the company's Colorado offices to learn more about those products and to get a peek into the team that's busy creating them.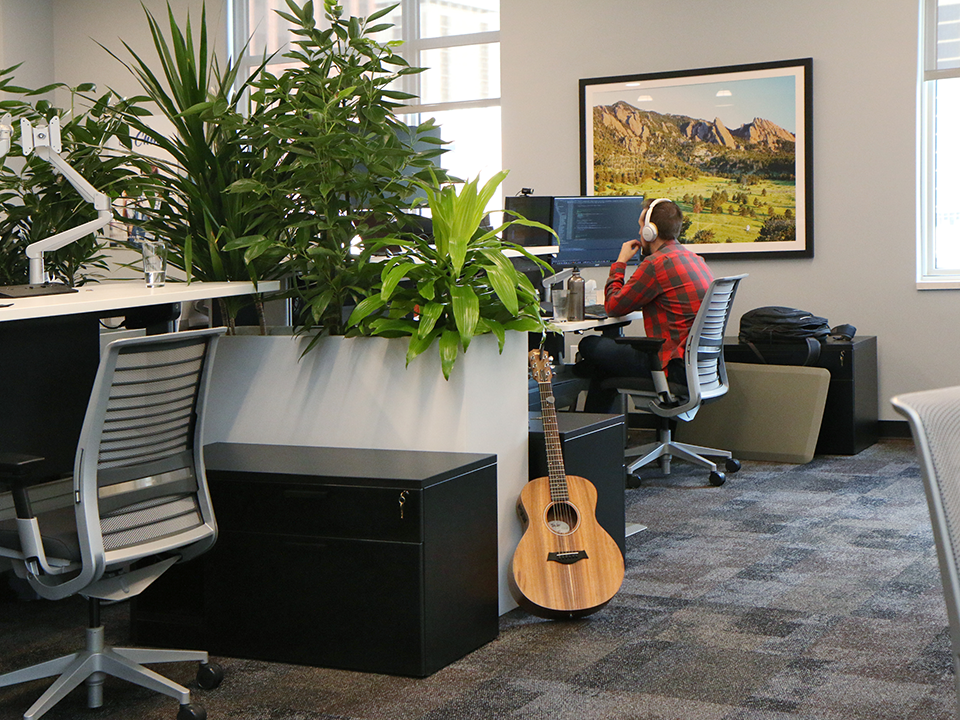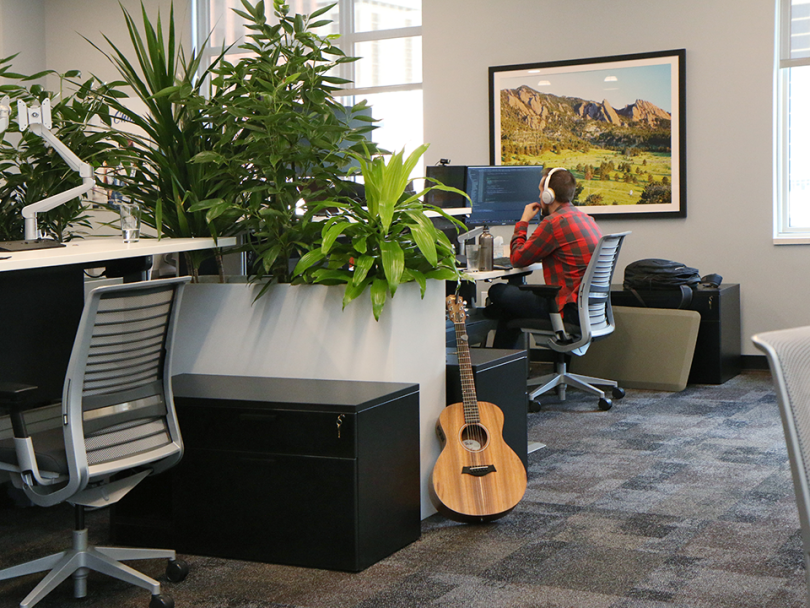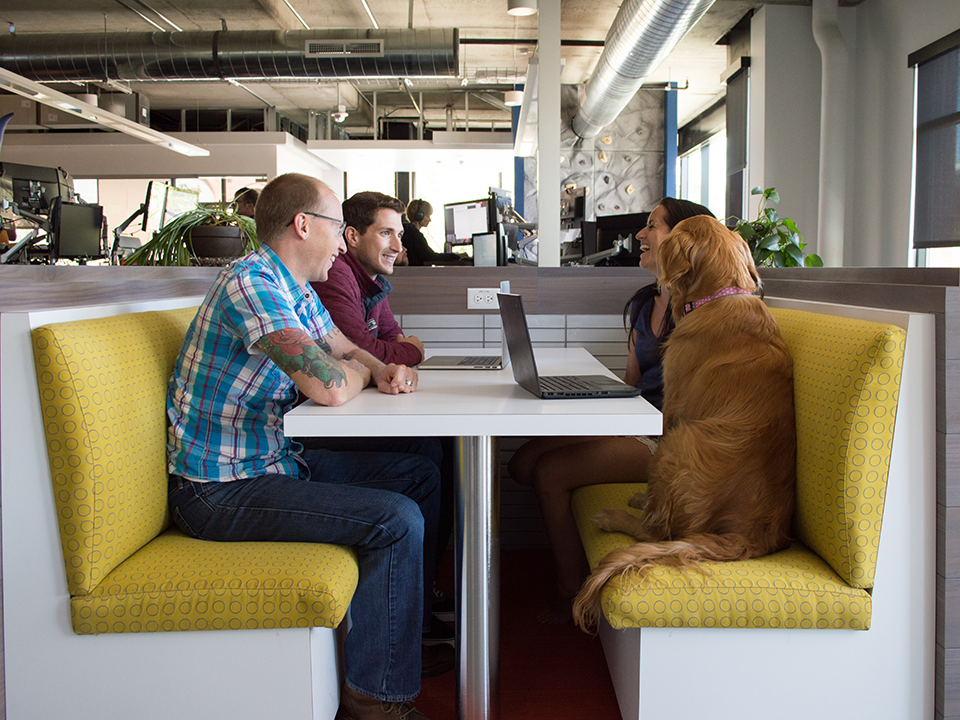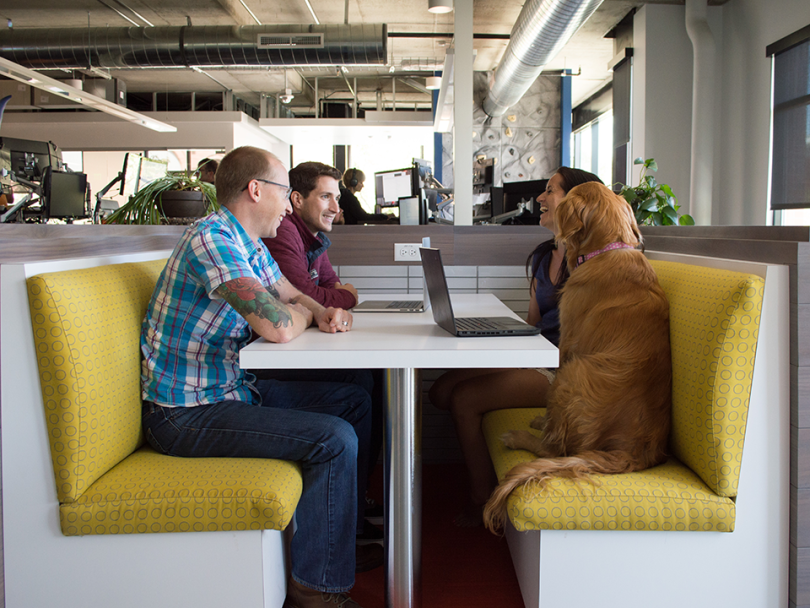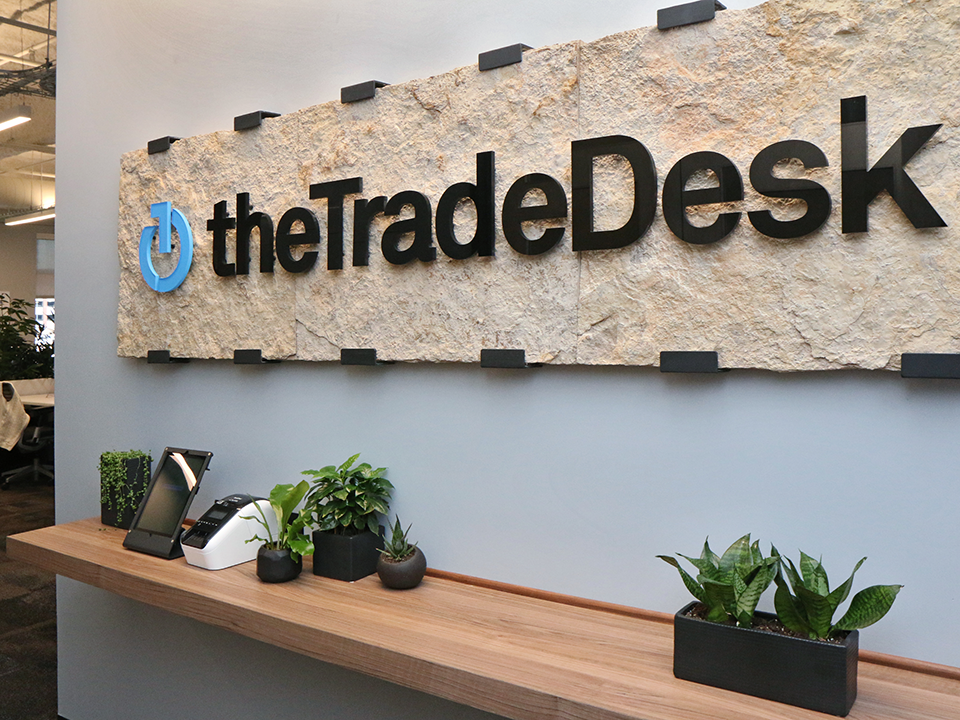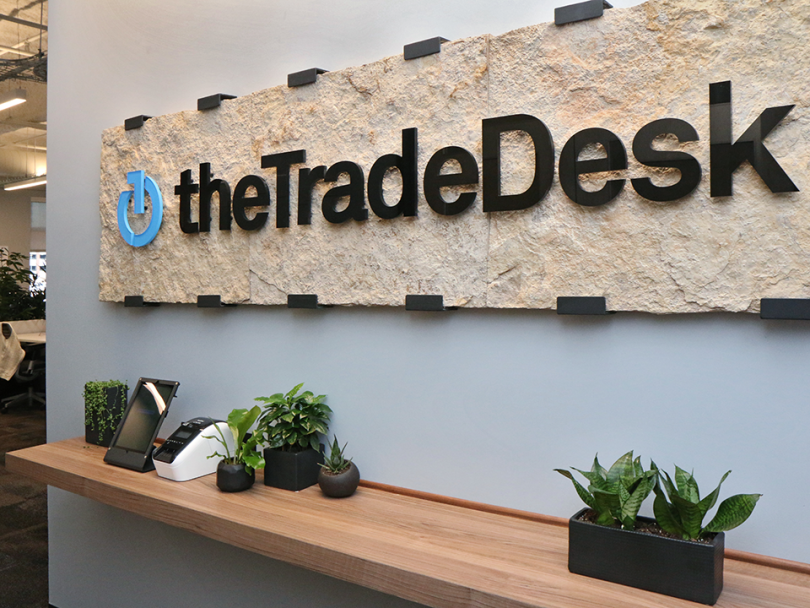 FOUNDED: 2009
EMPLOYEES: 1,000+; 116 locally
WHAT THEY DO: The Trade Desk is a robust technology platform that empowers brands and media buyers to create, manage and optimize data-driven digital advertising campaigns across all formats and devices at scale.
WHERE THEY DO IT: Denver and Boulder, with additional offices in Bellevue, Chicago, Hamburg, Hong Kong, Irvine, Jakarta, London, Los Angeles, Madrid, New York, Paris, San Francisco, San Jose, Seattle, Seoul, Shanghai, Singapore, Sydney, Tokyo, Toronto and Ventura.
LUNCH ROULETTE: Every month, a group of cross-functional employees throughout the office get together and have lunch outside of the office, on the company's dime — aka, "lunch roulette."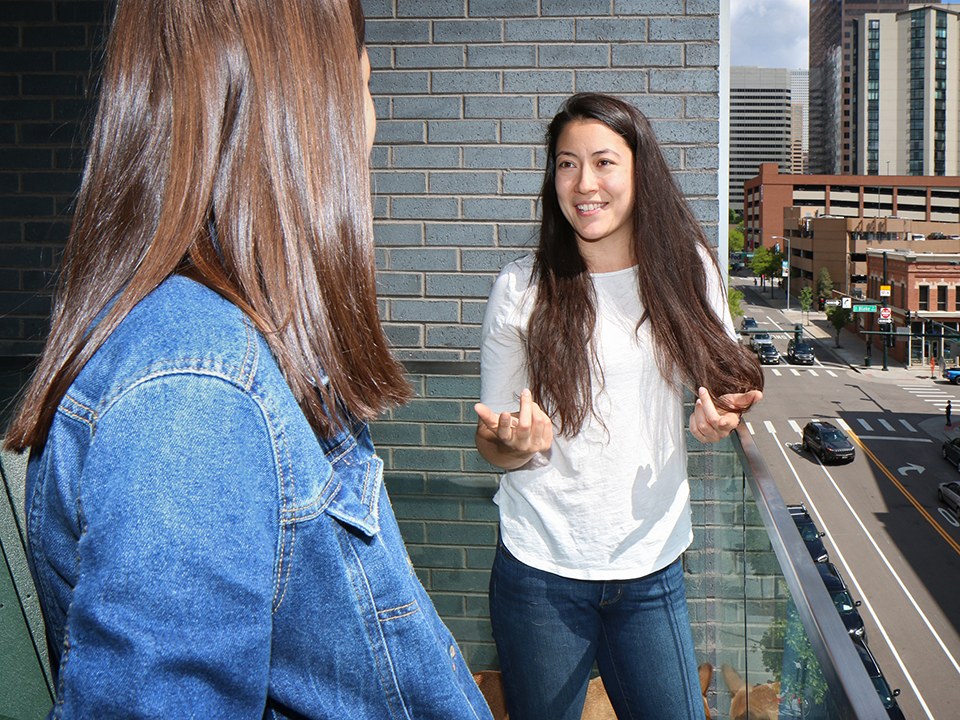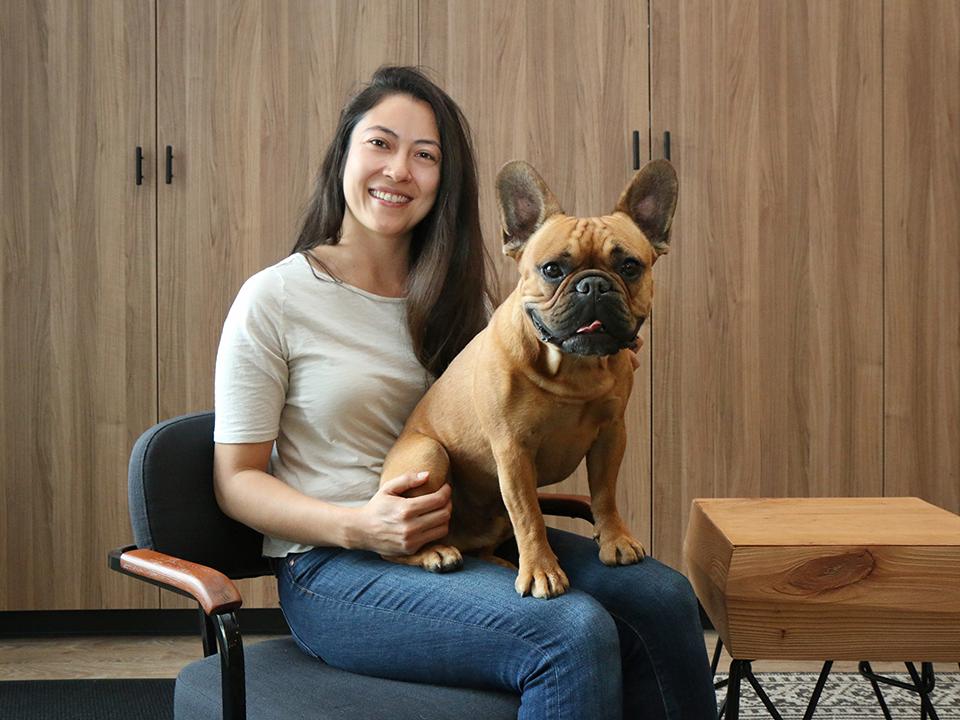 Leslie Minor, Senior Software Engineer 
As a software engineer, Leslie designs, builds and delivers features for The Trade Desk platform. Her work always starts with a core business problem, which she solves by partnering with different parts of the business to understand what needs to be done to solve it. 
BEYOND WORK: Leslie is a casual climber. She likes bouldering because there's always an interesting problem to solve and generally prefers shorter climbs — they give her more time to relax and socialize. Also: Leslie loves bringing her dog, Chunk, into the office.  
You've been at The Trade Desk for four years. How has the company changed in that time?
The engineering team has grown a ton, and we've gone from a privately-held company to a public one. We've moved spaces and are more intentional about socializing because we have so many new people. Now that we're bigger, we can build more cool things and do more as a team. We can also invest strategically. We now have a dedicated development accelerator team whose charter is to make development faster and easier for everyone at the company. 
What about your company or your work inspires you? 
When I was looking for jobs, I was looking first for culture and second for exciting work. Working with smart people to solve interesting problems is what gets me out of bed in the morning. I love the scale and complexity of this work and the fact that it's always changing. 
At the same time, we've been very mindful and intentional about growth and hiring on the engineering team. The result is a group of hard-working, grounded people that really inspire each other. 
I love the scale and complexity of this work and the fact that it's always changing."

How has your role changed in your time with the company? 
I've moved from the infrastructure team to the feature team since starting at The Trade Desk. When I first joined, I was solving problems for other engineers. They were abstract and worked to increase our capacity to do reporting on the business side. Now I'm working on features that more immediately impact our campaigns. We rely on the UX team and product managers to ensure we're addressing all the requirements, and I'm partnering with the business team a bit more these days, so I'm always focused on understanding the root of the problem we're solving.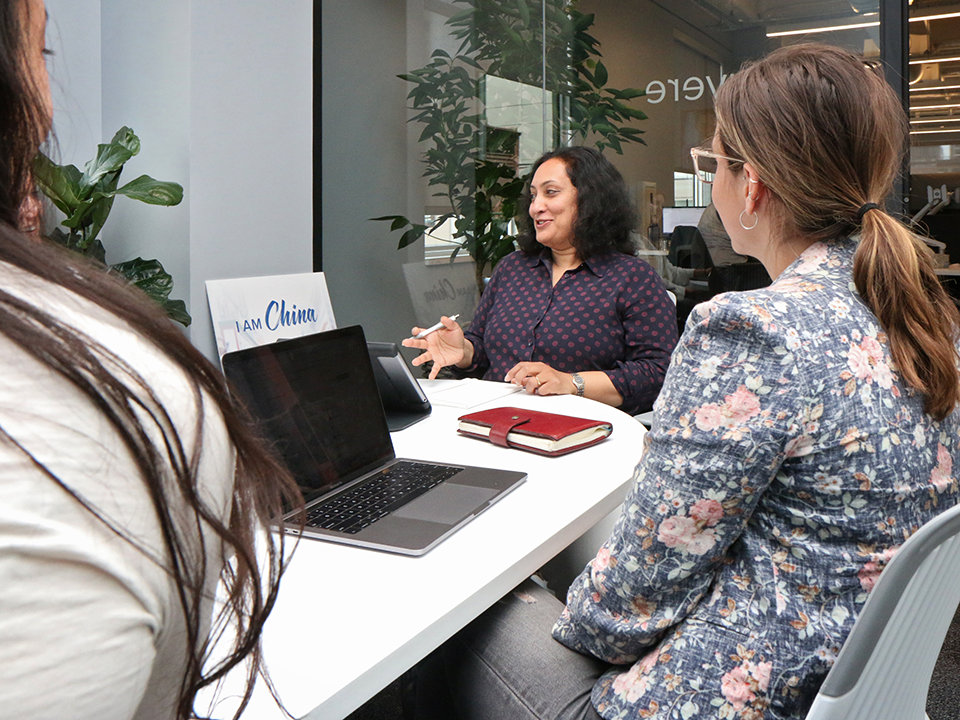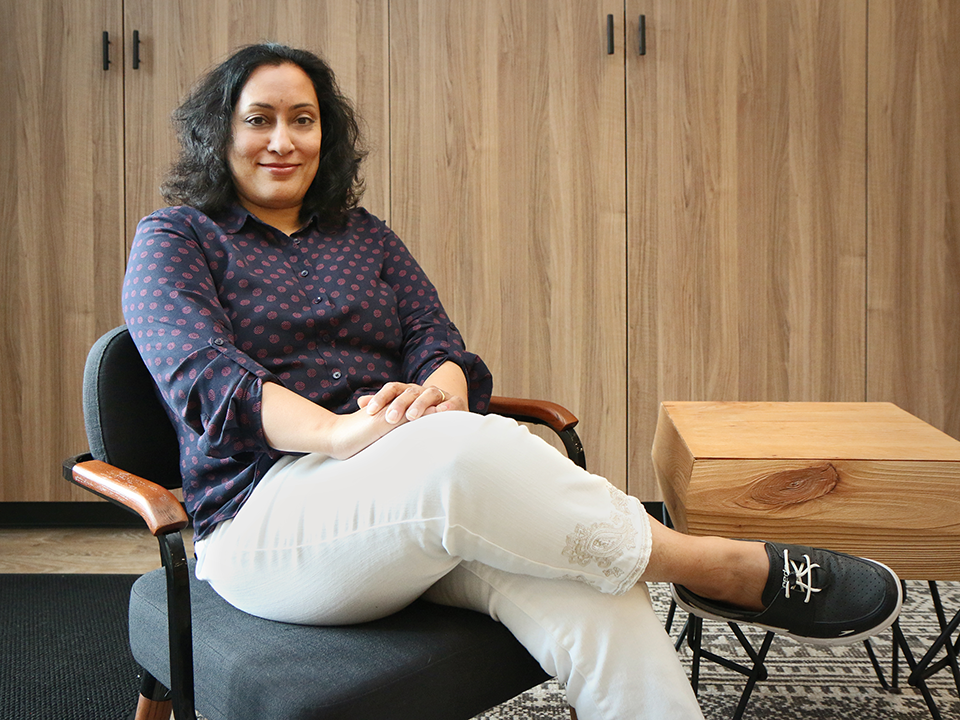 Padma Krishnan, Business Intelligence Developer 
Padma works on The Trade Desk's business engineering team that designs, develops, supports and maintains integrations with various internal systems across the company. 
BEYOND WORK: Padma loves to volunteer and supports an organization called Dribble Academy, which coaches more than 400 underprivileged kids in India in basketball, life skills, personality development and alternative teaching methods. 
A lot of people are unclear about exactly what The Trade Desk does, especially as the company's offerings expand. How would you explain the company's mission? 
The Trade Desk's sophisticated data and algorithm-driven platform offers buyers, advertisers and agencies a way to manage their social, mobile and video ad campaigns across devices. We believe that we are only two percent done, so the opportunities for growth as a company and as an employee with the company are there. 
Culture is important at The Trade Desk, and management has made it a real commitment to preserve that culture as the company grows."
How has ongoing training helped you grow within your role and within the company?
If I have a question about my work, I can always start by asking a subject matter expert at the company to do a firehouse session on the topic. We also have dev forums and classrooms where employees lead short training sessions and answer questions about new processes and technologies. We also have guilds, which brings engineers together to do advanced research and training. 
How would you describe the office culture at The Trade Desk's Colorado office? What makes the Colorado office unique? 
We have a very good collaborative work culture. Culture is important at The Trade Desk, and management has made it a real commitment to preserve that culture as the company grows.
To me, the essence of The Trade Desk culture was clear when we had wildfires near Ventura, our headquarters. A few employees lost everything and it was incredible to see how employees from all over the world and the company came together to rally and open their homes up to others in the community.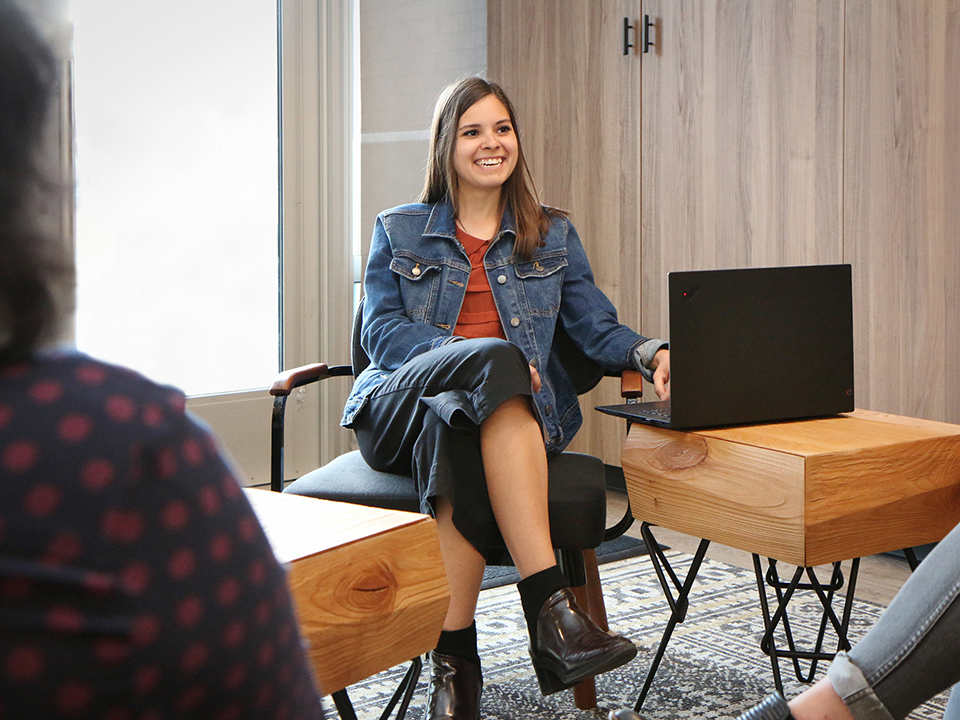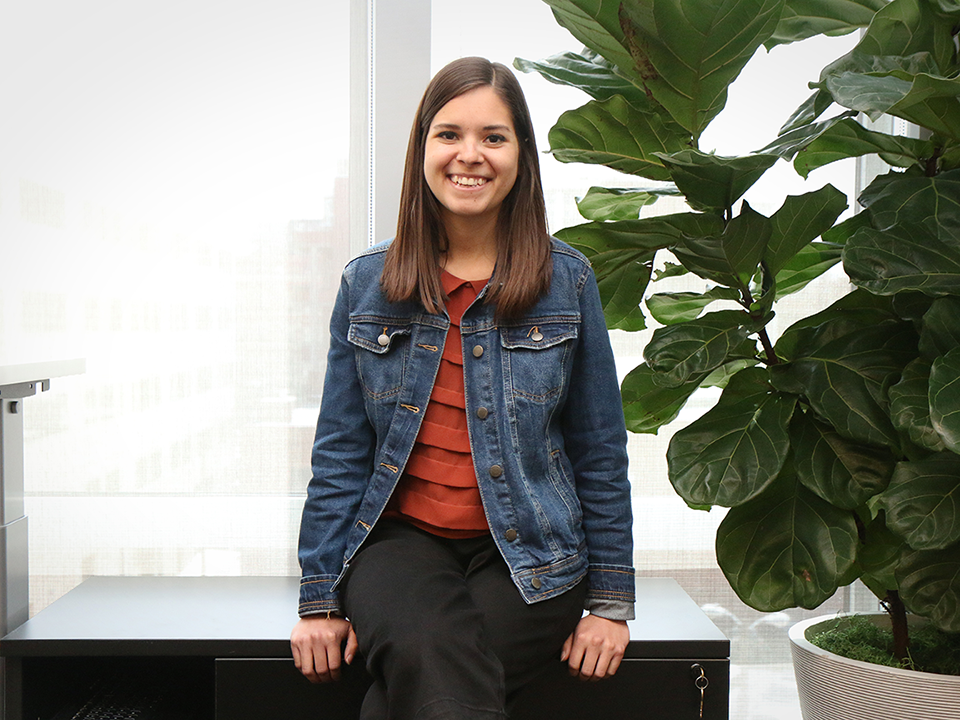 Katherine Ramirez, Trading Analyst
As a trading analyst at The Trade Desk, Katherine works as part of a pod that includes client services and sales. Her pod is responsible for supporting clients through the digital advertising space and solving challenges as they come about. 
BEYOND WORK: Katherine recently started mountain biking. As a newcomer, she finds it a humbling experience but a fun one. 
Describe training for new members on your team. What processes are in place to ensure new team members are successful? 
New members undergo an extensive training process to ensure they are equipped and confident when it comes time to work with clients and train others on the platform. Our training provides a broad overview of programmatic advertising in general before diving into The Trade Desk particulars. We also have weekly trader calls with the global team. 
Right now, we are going through a series of trainings focused on the future of trading and how to utilize timeless concepts of trading to blend the use of man and machine in programmatic advertising. 
The Trade Desk is great at making sure we take advantage of the resources available to be successful in each of our roles."
How would you describe the office culture at The Trade Desk, particularly the Colorado office? What's unique about it?  
The Colorado office is unique in that there are a diverse mix of software engineers, data scientists, business intelligence and client services employees all in one space. As a client services team member, it is so valuable to have the product-focused teams available to get questions answered and provide insights on the backbone of our platform. 
The culture in the Boulder office is laid back, casual and very approachable. We love to get outdoors, and we love a happy hour. This week our 'fun committee' planned an office hike and Friday happy hour with a mixologist from a nearby restaurant!
What kinds of programs does The Trade Desk have in place to ensure employees are sharing knowledge across the company?
As our company grows, collaboration among teams and offices is so important. The Trade Desk is great at making sure we take advantage of the resources available to be successful in each of our roles. Recently, a few of us from the Boulder business team made a trip to the San Francisco office to learn from the client services team there and observe how they operate. It was so helpful to gain a new perspective on trading and establish relationships with the traders there.