11 Key Players in Colorado's Cybersecurity Industry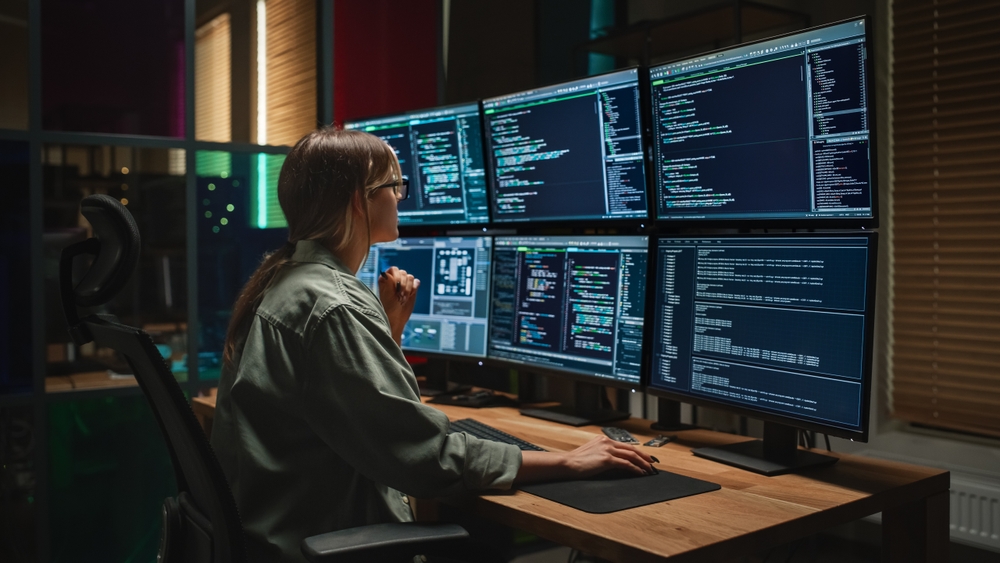 As the threat of cyber attacks increases, Colorado's cybersecurity industry is growing to meet the challenge. The University of Denver offers a master's degree program in cybersecurity, the University of Colorado at Colorado Springs has a bachelor of innovation degree in computer security and the state is home to some of the country's biggest cybersecurity companies.
With more people and companies looking to break into the industry, we've gathered a roundup of some of Colorado's key players in cybersecurity.
Top Cybersecurity Companies in Denver, Colorado
Automox
Red Canary
SecureSeat
Ping Identity
Druva
Datadog bolsters security for companies of all sizes by providing them with an SaaS platform that enables infrastructure monitoring. It's built to give them full visibility across their entire technology stack, covering security functions like app vulnerability management and cloud security management. Businesses across industries such as financial services, gaming, education, retail and manufacturing use Datadog's solutions.
Automox empowers IT administrators with automated, cloud native patch management and endpoint hardening capabilities, reducing an organization's exploitable attack surface and eliminating many of the most sought-after vulnerabilities targeted by malicious users. The product offers complete visibility and control over IT operations within a single location and provides complete endpoint access without the need for a VPN or additional infrastructure, increasing security and capabilities across entire enterprises.
LogRhythm's security intelligence and analytics platform gives companies the ability to know what's happening with their network so they can detect, prioritize and neutralize cyber threats.
Payfone is a mobile and digital identity authentication platform. The company's technology has the ability to instantly authenticate over mobile web and app, as well as, instantly authenticate phone calls and customer identities.
JumpCloud supports remote and hybrid teams with a centralized, cloud-based platform for managing identities, devices and access to IT resources. For example, the JumpCloud Directory Platform can be used to oversee permissions for incoming and outgoing employees, store and manage user passwords, implement multi-factor authentication processes, remotely troubleshoot device issues and set up conditional access measures. JumpCloud also works with a network of technology partners, allowing its customers to take advantage of integrations with other applications that fit their business needs.
Red Canary specializes in endpoint security and threat detection.
Ping Identity provides cloud-based management software to governments and companies. The identity and access management platform gives employees and customers one-click access to security and data governance. Some of the world's largest companies, like Chevron, Kraft Foods, Starbucks and Walgreens use Ping Identity to efficiently protect their data.
As more companies migrate to the cloud, a greater need has arisen for cloud-based technology to store and arrange data. Druva has answered the call with Druva Cloud Platform. Now companies no longer have to worry about installing extra software or performing additional maintenance since this AWS-powered platform arrives as-a-service and updates on its own for added convenience and security.
Webroot is the largest privately held internet security company in the United States; their products for consumers and enterprise-level organizations span everything from antivirus protection to IoT-related network security.
Carbon Black helps organizations stop cyber attacks using preventative strategies and predictive analytic technology. The company offers packages ranging from antivirus protection to risk and compliance consultation. Leading companies like Adobe, Draft Kings and Samsung use Carbon Black's technology to thwart cybersecurity risks.
SecureSet is the nation's first cybersecurity accelerator and academy. The academy gives people with a general interest in technology a direct path to a career in cybersecurity in roughly 20 weeks. Their accelerator is a way for startup companies in the cybersecurity space to get funded, get noticed and improve their value.