Dylibso Got $6.6M, Choice Market Raised Funding, and More Colorado Tech News
Catch up on the Colorado tech news you might have missed last week.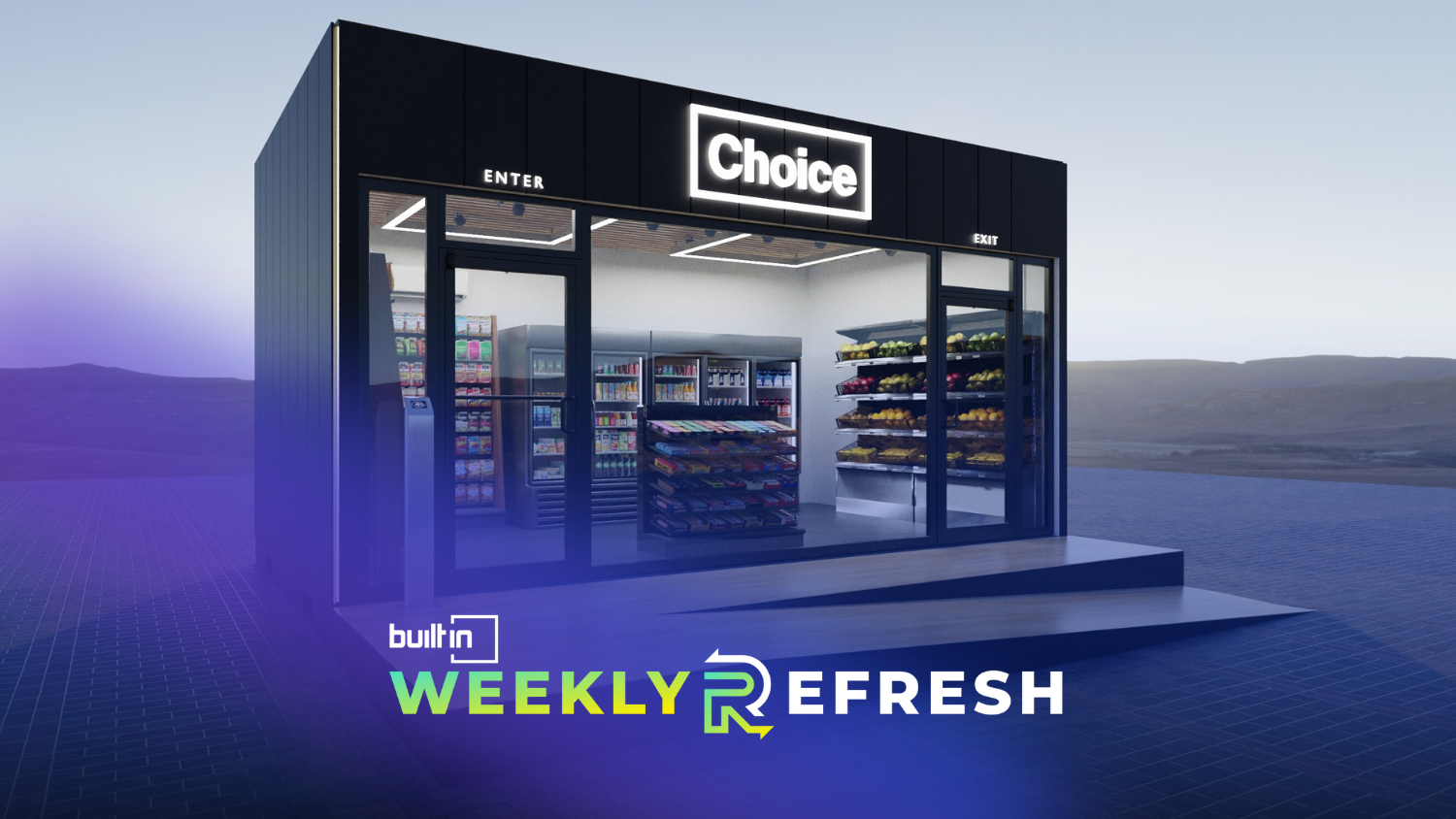 Colorado tech companies ended Q1 on a high note, with several businesses announcing funding rounds this past week. Read on to learn how local companies plan to invest their fresh capital. This is the Built In Colorado Weekly Refresh.
Canopy Aerospace leased space for its local HQ. The aerospace company, which manufactures thermal protection systems for space vehicles, will soon call an 18,800-square-foot facility in Littleton its headquarters and factory. Canopy Aerospace CEO and co-founder Matt Shieh said the company choose Colorado for its HQ because of the state's vast space ecosystem and local talent pool. [Denver Business Journal]
Choice Market raised funding. Choice Market operates five convenience and grocery stores across the Denver metro, including a high-tech mini-mart near the University of Colorado Anschutz Medical Campus. The mini-mart is fully autonomous and backed by artificial intelligence technology. Choice Market recently raised an undisclosed amount of funding from Denver Angels and other investors to expand its mini-market network. [EIN Presswire]
Colorado Tech Quote of the Week
"Being able to understand the received quality of a return when it comes back and being able to tie in a lot of other data that we capture in this process enables us to shine a light on a lot of things that logistics operators and brands didn't have a good way to capture before. We can use data to become a lot more intelligent about returns." — Kyle Bertin, co-founder and CEO of Two Boxes
Two Boxes secured $4.5M. The startup, which helps brands and logistics companies collect data about customer returns, emerged from stealth last week with $4.5 million in fresh capital. The seed round was led by Vinyl Capital and will go toward hiring software engineers and customer success and sales talent. [Built In Colorado]
Cowboy Clean Fuels pulled in $7.5M. The renewable energy company uses agricultural byproducts to produce carbon-negative renewable gas. With Series A funding from Machan Investments, Cowboy Carbon Fuels said it will work toward starting a new project in Wyoming. [Built In Colorado]
Dylibso launched with $6.6M. The startup developed a system of record tool to help software developers manage and track changes to their WebAssembly applications. In the next few months, Dylibso will use the recent capital raise to develop new products. [Built In Colorado]