GeekPack Works With Udemy to Teach Women in-Demand Tech Skills
From coding and UX design to SEO and copywriting, GeekPack plans to instruct more than 100,000 women over the next five years.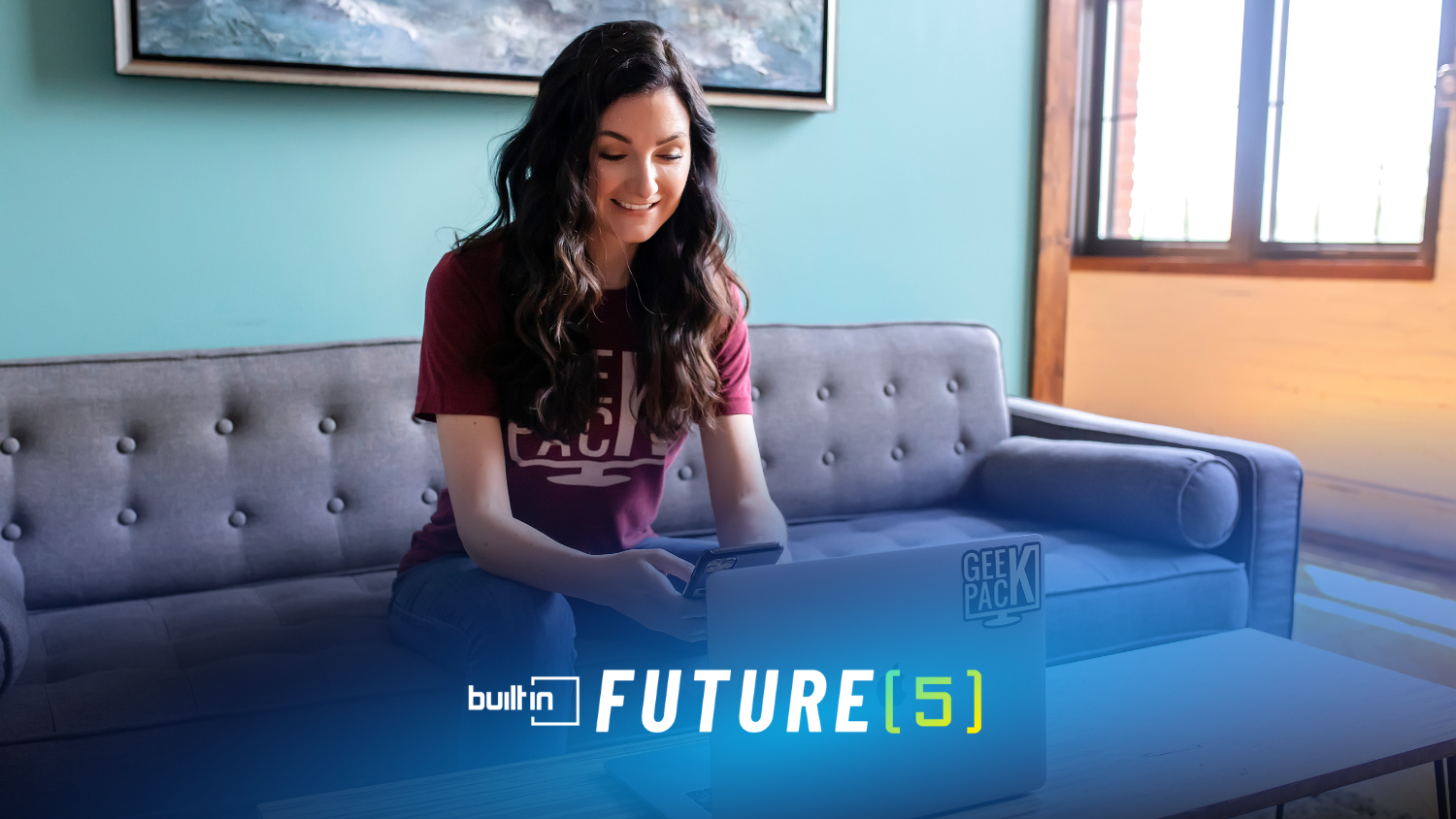 Sure the latest initiatives from the Teslas, Apples and Googles of the industry tend to dominate the tech news space — and with good reason. Still, the tech titans aren't the only ones bringing innovation to the sector.
In an effort to highlight up-and-coming startups, Built In has launched The Future 5 across eight major U.S. tech hubs. Each quarter, we will feature five tech startups, nonprofits or entrepreneurs in each of these hubs who just might be working on the next big thing. Read our round-up of Colorado's rising startups from last quarter here.
* * *
For many, learning to design a website and code can be a daunting task, especially for women trying to enter the male-dominated tech scene. 
When entrepreneur Julia Taylor set out to learn how to build websites and code, she didn't have a positive experience. 
"I was made fun of a number of times for asking questions I didn't know the answer to, and it was really disheartening," Taylor told Built In.
With the help of Google, Taylor taught herself how to code. After running her own website design business for several years, she launched GeekPack in October 2018 to teach other women in-demand tech skills like coding and website design. 
"We have such an emphasis on compassion and empathy and supporting each other and encouraging each other," Taylor said. "We have lots of men who are in our programs who love it, and they're more than welcome. Really, at the end of the day, mean people just aren't welcome."
GeekPack began by teaching women how to become expert WordPress developers through its WP Rockstar class. Today, the startup's December partnership with Udemy has expanded its course offerings. In addition to its WordPress course and a free 4-day coding competition, GeekPack allows students to select from more than 19,000 Udemy courses spanning coding and website development, UX design, SEO, copywriting, content creation and much more. 
All we really want is to empower women to learn tech skills, to help their dreams become a reality."
Taylor said her vision for GeekPack is clear. In the next five years, she plans to serve over 100,000 women and girls who are learning to code. 
"At the end of the day, all we really want is to empower women to learn tech skills, to help their dreams become a reality," Taylor said. "We're bridging the gap between tech skills and what they really want, and the dreams that they have and how tech skills can help them achieve those."
GeekPack is based near Durango but its courses are available to students across the globe. The startup currently has 12 employees — all of whom started as GeekPack students — located in the U.S., U.K., Switzerland and Australia.
As the startup continues its new partnership with Udemy, Taylor said she plans to build more business-to-business relationships so employers can offer employees access to GeekPack courses and its community.