This UX Designer Swears by Cross-Functional Teams. Here's Why.
For designers at Pie Insurance, working directly with engineers and product managers has effectively erased silos — and improved companywide collaboration.
While many traditional insurance companies unknowingly hold themselves back by using outdated platforms and archaic practices, more dynamic businesses increasingly invest in the idea that embracing change in all forms is the key to building a better industry. 
At Colorado's Pie Insurance, an insurtech startup that provides workers' compensation insurance directly to small businesses, utilizing data and analytics technology to modernize an industry as historically resistant to change as insurance is only one way in which innovation takes root. 
Strategic, structural, technological — in all these areas and others, organizational change can work to keep a business like Pie ahead of the competition, while empowering its people to think differently about how their work fits into the company's bigger picture. 
For Mariah Durand, a UX designer at the fast-growing business, Pie's practice of embedding designers with engineers, product managers and other professionals — effectively erasing the silos that have historically kept such teams separate — is one such major shift. But she's taken it in stride. 
"When designers are present cross-functionally, organizations gain skillfully diverse teams," Durand said. "These, in turn, ensure we're building a product that serves the people using it." 
Factoring designers into cross-functional teams is a change that benefits everyone at the company, according to Durand. Her day-to-day looks a little different as a result. But the biggest adjustment had to come from within.
"The most significant change is your mindset," Durand said. "In my experience, I've noticed my mindset shifted from 'Design is solely responsible for a part of an initiative' to 'How can this group of experts work together, using our specializations to reach our goals?'"
Below, Durand discussed the myriad benefits of cross-functional collaboration and how her own "transparency and vulnerability" have become major assets at work.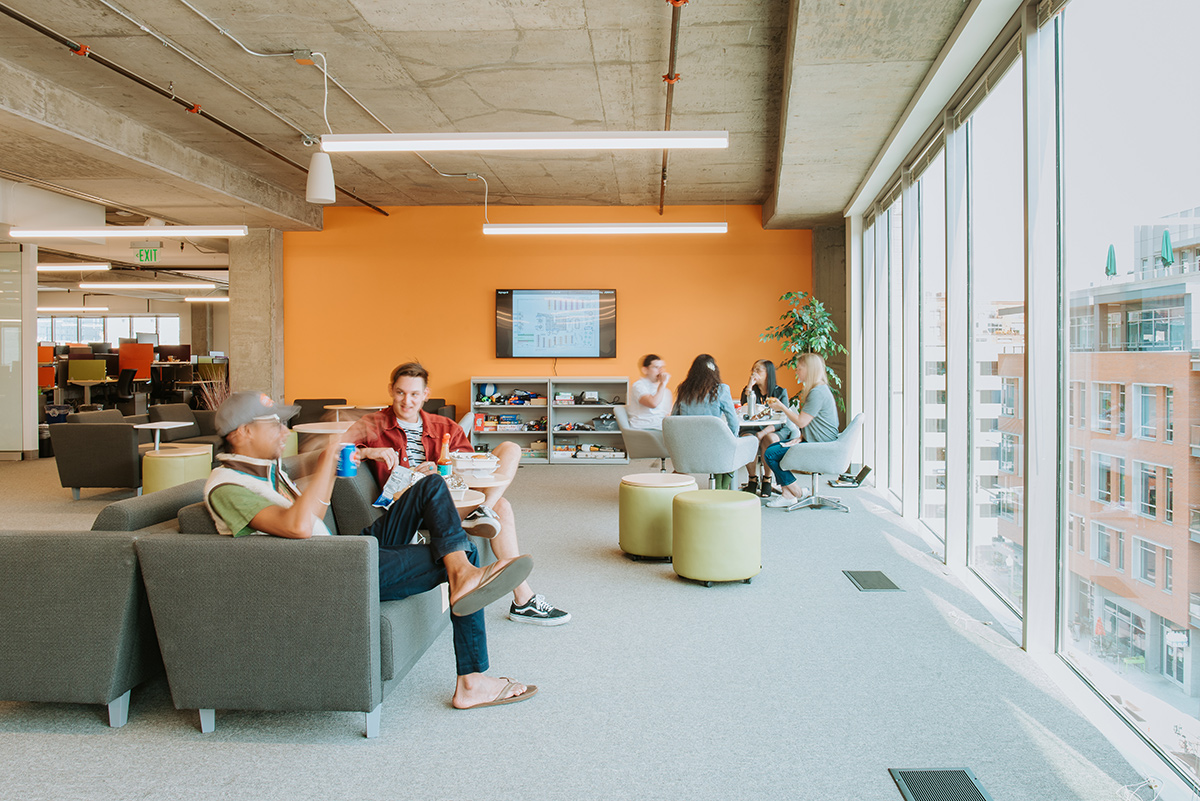 What do organizations have to gain by embedding designers on cross-functional teams, rather than keeping them within a single, centralized design team? 
During different stages of a product life cycle, including designers allows early input that connects our conceptual work to the final product, encourages problem-solving during the development process and ensures usability when the time comes for quality assurance or user acceptance testing. 
On my cross-functional team at Pie, we ran into an interaction that wasn't feasible for one of our user groups. Since we work with UX design regularly, we were all able to understand the possible downstream effects together, and I was able to quickly gain buy-in to conduct additional user research. I conducted a few design sessions where I brought in experts from other teams to build user personas. These personas helped our team better understand who we were building for. As a designer on a cross-functional team, this process enabled me to act on information limited to myself and my team, conduct additional research and then make that information available to everyone instead of keeping it siloed.
How do you avoid becoming siloed off from the other designers at Pie Insurance?
I practice transparency and vulnerability, by listening to others or expressing observations, needs or feelings about my goals and blockers within my projects. This enables more profound forms of teamwork, such as not being afraid to ask for help, sharing ideas without fear of judgment or asking teammates how best I can support them.
Other practices I've seen succeed involve participating in regular weekly demos and running design teams in sprints to get the same ceremonial benefits as development teams. When you're remote, also find time to connect with other teammates. It's a fabulous opportunity to talk about projects, get feedback and catch up as people.
As a team, we can define what those goals are together.''
How does a designer's average workday change when they are embedded with product managers, engineers and others?
By working cross-functionally, the designer's workday may change, with more time spent on alignment meetings, working through a problem or listening in on other teamwork that may not entirely pertain to you. Day to day, as a UX designer in this setting, you could be doing research, refining the UX strategy for your product or looking for areas of value that help support the team toward finding and reaching our shared goals. As a team, we can define what those goals are together and what they mean to the larger company goals. When you're more cross-functional, other changes to the workday could mean stepping in for product managers or taking the initiative to pull in other cross-functional team members, as their expertise is required.