Data Without Diversity Isn't Sustainable
Here's how Alteryx's new programs are working to help more women land data jobs — and keep them.
After 24 years in business, Alteryx is perhaps most recognized for its data science and analytics automation platform. But that may soon change as word gets out about the recent launch of two impactful tools for working women — and did we mention they're both free?
SparkED, for instance, offers any student across the world an educational platform to learn data analytics at a time when these skills are in high demand amid a labor shortage. 
"When more than 50 percent of the global population is female, we have to empower everyone and anyone to understand the power of data and how it applies to every job they're going after," Co-Founder and Chief Advocacy Officer Libby Duane said.
Additionally, Alteryx released a publicly available pay equity analysis guide into their platform. This add-on tool walks users through a linear regression model to assess compensation differences at their company. 
 
At the end of the day, it's about humans supporting humans."

Both endeavors aim to build and maintain diversity of thought among global teams, a necessity for analytics, Duane said.
"We are trying to emphasize that the more diverse your teams are, the better the creative thinking is, which leads to more powerful problem solving," Duane said. "This creativity comes from different life, work and educational experiences that make those analytics richer."
Internally, the data science and analytics automation company has also implemented new programming and benefits to further support the women who work there. These efforts have been spearheaded by Alteryx employees, including VP of Corporate Social Responsibility Tiffany Apczynski and Senior Manager of Customer Support Margarita Wilshire, an employee of 12 years who serves as chair of Alteryx's Women & Allies employee resource group. 
"We know that as a tech company, we're building technology to support our customer needs," Duane said. "But at the end of the day, it's about humans supporting humans, whether that's internal to Alteryx or external to customers. We care about each other, and we care about our customers. There's B2B, B2C and now there's H2H — human to human."
For more on Alteryx's recent initiatives, Built In Colorado spoke with Duane, Apczynski and Wilshire.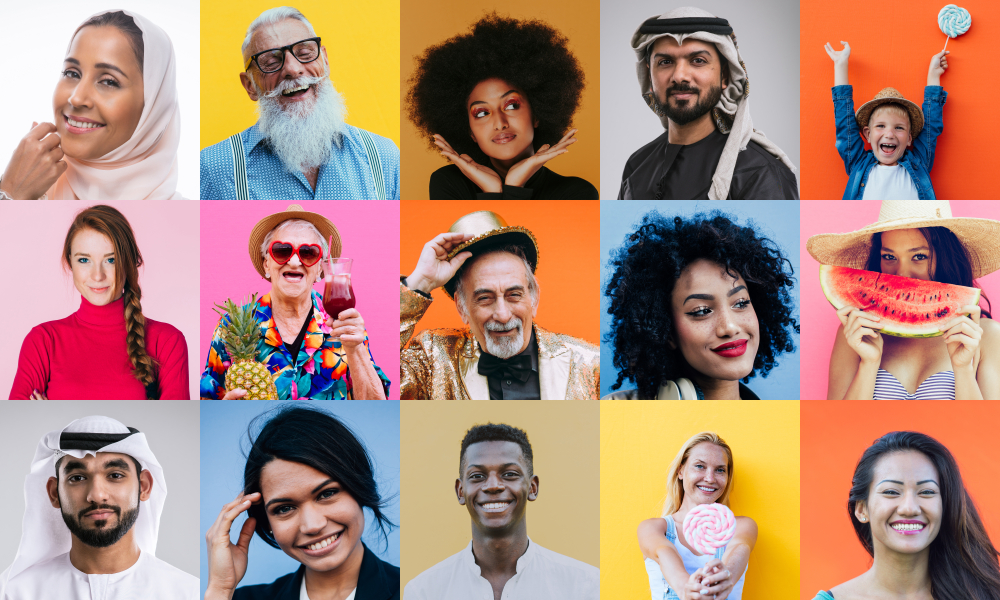 Analytics for all.
The labor shortage in the U.S. lives on, and Alteryx hopes to help. 
In May, there were about 3.5 million fewer people in the U.S. workforce than in February 2020. A majority of those formerly employed were women. Some economists have cited the U.S.'s increased unemployment benefits amid the pandemic as a reason people aren't returning to work, while others have suggested that it's due to career changes and reassessments.
The latter is where Alteryx's SparkED initiative can make the biggest impact.
"SparkED is about educating anyone about the power of analytics by providing free software, free learning curriculum and free access to our global community of analytic professionals," Duane said.
The company designed the platform for students across all learning levels interested in data literacy as well as career changers looking to upskill for a "competitive edge in today's job market," according to Alteryx's website.
SparkED includes prescriptive learning paths with interactive modules that are tailored to any learner's goals, licenses for the Alteryx Designer software, certifications, teaching materials, and Alteryx's Community, which is an open network of 200,000 data experts who share resources and intel. 
Since launch, the University of Auckland, Utica College in New York, London Business School and many others have added SparkED to their curricula. Currently, Alteryx is in the hands of more than 90,000 students worldwide.
"By enabling everyone access to data analytics skill sets, we eliminate the excuse of 'I can't do that,''' Duane said. "That's what is going to continue the conversation and make data analytics part of every culture and of every company everywhere in the world, regardless of gender."

Closing the gap.
In 2021, the pay gap remained firmly at 18 percent, with women making 82 cents for every dollar men make. The number hasn't budged in 15 years. With more people armed with data analytics skills, Duane said issues like pay equity grow harder to ignore.
"We kept hearing from human resource organizations that pay equity is a data problem to be solved," Duane said. 
So, Alteryx responded with a free tool within Alteryx Designer that guides users through an equity analytics workflow.

 
Data Analytics Is a Global Conversation
Alteryx's push to bring data analytics to every part of the world means having in-person conversations in areas that other companies may not venture to. Two years ago, for instance, Duane led an all-male panel in front of a nearly all-male audience in Riyadh, Saudi Arabia, a nation that had just granted women the right to drive about a year prior. A last-minute suggestion that Duane not take the stage due to optics concerns fell on deaf ears. "Instead, we're going to go straight into this, because this is a global conversation, and we demonstrate and lead with diversity as an element of who we are," she recalled.


"Pay equity is as important as every analytic process that the CFO, CMO or CRO is running," Duane said. "Our workflow makes it easier and faster to solve this problem and bring the discussion around pay equity forward."
Alteryx uses it, and invites its customers and any other interested organization to answer questions such as: Is there a pay gap here? If so, who may need a correction to their compensation?
"It's a real-world example of analytics in action to help organizations solve for pay equity," Duane said.
 
Pay women. Support women. 
Addressing the wage gap is one way to retain women employees at a time when they are leaving the workforce in droves — 1.8 million fewer women are working now than before the pandemic.
In addition to running its own data through its pay equity tool, Alteryx implemented a series of new internal efforts to accomplish this goal. One speed-dating-inspired networking program connects women throughout the company with members of the executive team for 15-minute sessions. The event was created after Atleryx's Women & Allies ERG requested more access to senior leadership. 
"Our first event encouraged our associates to schedule as many 15-minute sessions as they wanted over a three-day period," said Wilshire.
For the second iteration, they expanded the event to five days and saw a 73 percent increase in participation, Wilshire said. 

 
Aggregating Feedback
To help measure the effectiveness of these new offerings, Alteryx runs engagement surveys with questions aimed to gauge an employee's sense of belonging and overall impressions of the company's DEI efforts. Additional feedback is aggregated through listening circle events, post-event impact surveys and an anonymous feedback form that's available at all times. 
Alteryx also implemented Soar, a mentorship program to help women in sales prepare for internal leadership positions, as well as new changes to its parental leave programs and fertility benefits. Under the updates, now both parents are offered time off and anyone thinking about growing their family has access to financial resources and family building services through a partnership with fertility platform Carrot. 
"These changes are modernizing our thinking about family, gender parity within families and sharing that responsibility so that women don't feel the burden that they have to hold down a career and their family at home," Apczynski said.