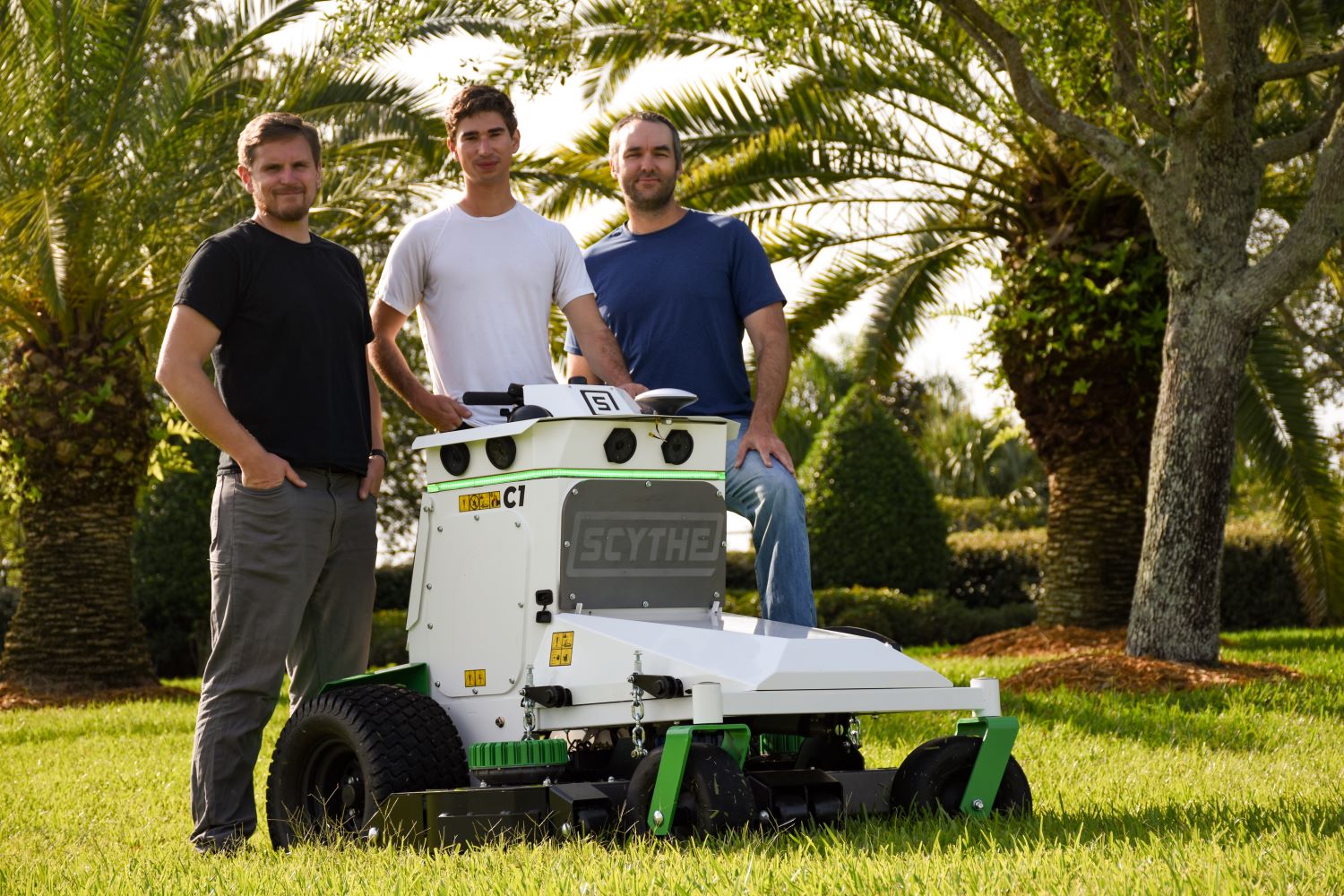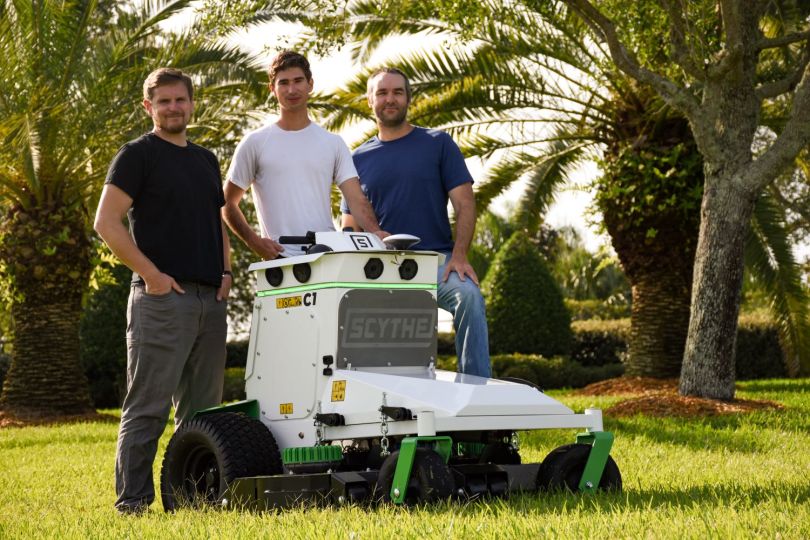 It's easy to appreciate the lush, green beauty of a freshly groomed golf course, even if you're not necessarily interested in the sport. But those huge lawns don't mow themselves and, frankly, the number of workers who do has been on a decline for years. Enter Scythe Robotics with its autonomous commercial-grade mower to lend a hand. The company just launched out of stealth with a total of $18.6 million in funding.
That total includes Scythe's $13.8 million Series A round, which was led by Inspired Capital. Previous investors in the company include True Ventures, Zigg Capital and Lemnos. Scythe created a fully autonomous robotic lawnmower built to be a reliable, sustainable and eco-friendly alternative to traditional mowers.
Its product is a stand-on machine outfitted with electric motors, HDR cameras, sensors and a screen for the user to control it. The mower operates within a pre-mapped area and is ideal for landscapers who would need to mow dozens of acres of lawn per day. One crew of landscapers can tackle two crews' worth of work when equipped with one of Scythe's mowers, according to Morrison, opening up more room for productivity among the entire team.
"When we first started talking about bringing automation to the landscaping industry, the biggest thing we wanted to know was that we'd actually be solving a problem for folks," Jack Morrison, CEO and co-founder of Scythe, told Built In. "And when we talked to landscapers ... every single one of them told us that they couldn't find enough people to do all of the jobs that they've already contracted today."
As it works to combat this issue, Scythe is also looking to keep the planet healthy. A key factor in its mower design is its focus on reducing pollution. Traditional lawn mowers are gas-powered and release harmful emissions. They're also pretty loud and typically produce engine noise of about 100 decibels, according to Morrison, which is why working landscapers are usually seen wearing ear protection.
"Our machine's all-electric, so it has no emissions, no air pollution, and on top of that it's about a quarter or less of the volume of a normal mower," Morrison said. "That's a big deal when you're mowing in these tight communities or [if] you're in a park and you don't want to disturb everyone there."
The company is looking to achieve mass production of its mower by the end of 2022 and have about 200 machines active by this time. In the future, Scythe is hoping to apply its autonomy stack to other potential uses in the industry, like aeration, leaf removal, fertilizer application and more.
Until then, Scythe is focusing on growing its team. Currently 27 strong, the Boulder-based company is looking to fill roles in engineering and operations. It projects to reach a headcount of 35 by year's end.