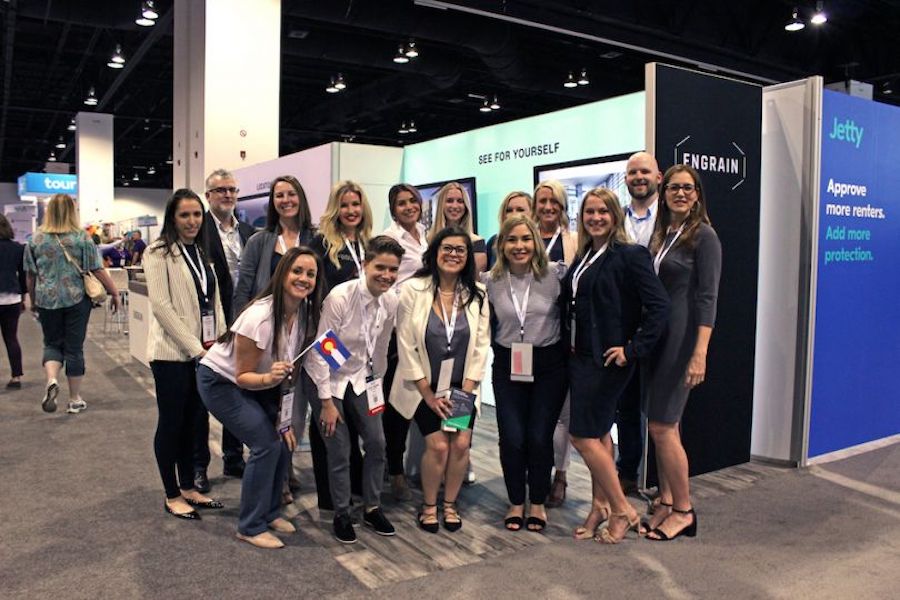 Engrain helps prospective renters navigate the cavernous hallways of high rises, survey apartment amenities and uncover hidden rooms in single-family homes — all without the guidance of a real estate agent. On Friday, the Denver company disclosed a find of its own.
The proptech startup announced it raised $3.7 million in seed funds led by RET Ventures, bringing total investment in Engrain to $4.7 million. CEO Brent Steiner said Engrain plans to spend the cash on staffing up and developing its tech to handle a recent surge in demand. As the COVID-19 pandemic continues to dissuade renters from touring properties with real estate agents, the interactive mapping startup has experienced an increase in new customers, as well as heightened demand from old.
"We've exceeded our projected quarter by quarter license targets by 500 percent," Steiner wrote in an email to Built In.
The company was founded in 2010, but Steiner said the coronavirus has inspired "renewed interest" in Engrain's touchscreen tech, an interactive presentation platform that can display a building's layout, pricing, amenities and more. He also credited the increase in demand to the startup's April release of SightMap, a feature that helps prospective renters understand where they are in relation to facility features like parking while also displaying unit information like price. SightMap can be integrated with a unit's smart locks to help potential renters enter a property.
"With people attempting to tour properties without a leasing agent to guide them, this feature was a game changer," Steiner said.
In the next few months, the company plans to develop its tech so it can be integrated with Google Maps, Mapbox and other traditional map platforms. The company also plans to "invest heavily" in its maps-as-a-service API so Engrain can be integrated into different real estate software systems, Steiner said, including accounting platforms, facilities management tools and smart device systems.
"A multifamily property might use a dozen software applications for various needs," Steiner said. "We believe every one of them should include a map of the property."
Eventually, Steiner said Engrain aims to expand into new industries, like storage, hospitality, education, healthcare, coworking, retail and commercial real estate. To that end, the approximately 100-person company plans to add up to 40 people to its team over the next year, and is currently hiring sales reps, marketers and product managers.