Michelle Petrescu has seen ShapeShift's Denver location evolve ever since she's been there.
"I started at the company three and a half years ago, when we were about 13 people in a basement," Petrescu, ShapeShift's chief of staff, said. "I have learned so many lessons in that time. The way we think about hiring, retainment, goals and communication has all evolved."
And so has the staff. Today, the cryptocurrency trading platform is more than five times the size of when Petrescu started. And it's still growing.
But ShapeShift isn't the only company that's looking to fill some job vacancies in the Colorado area. In this article, Built In Colorado spoke with Petrescu and 10 other tech professionals at hiring companies to learn more about their company cultures, the growth and development opportunities and the fun projects they've been working on.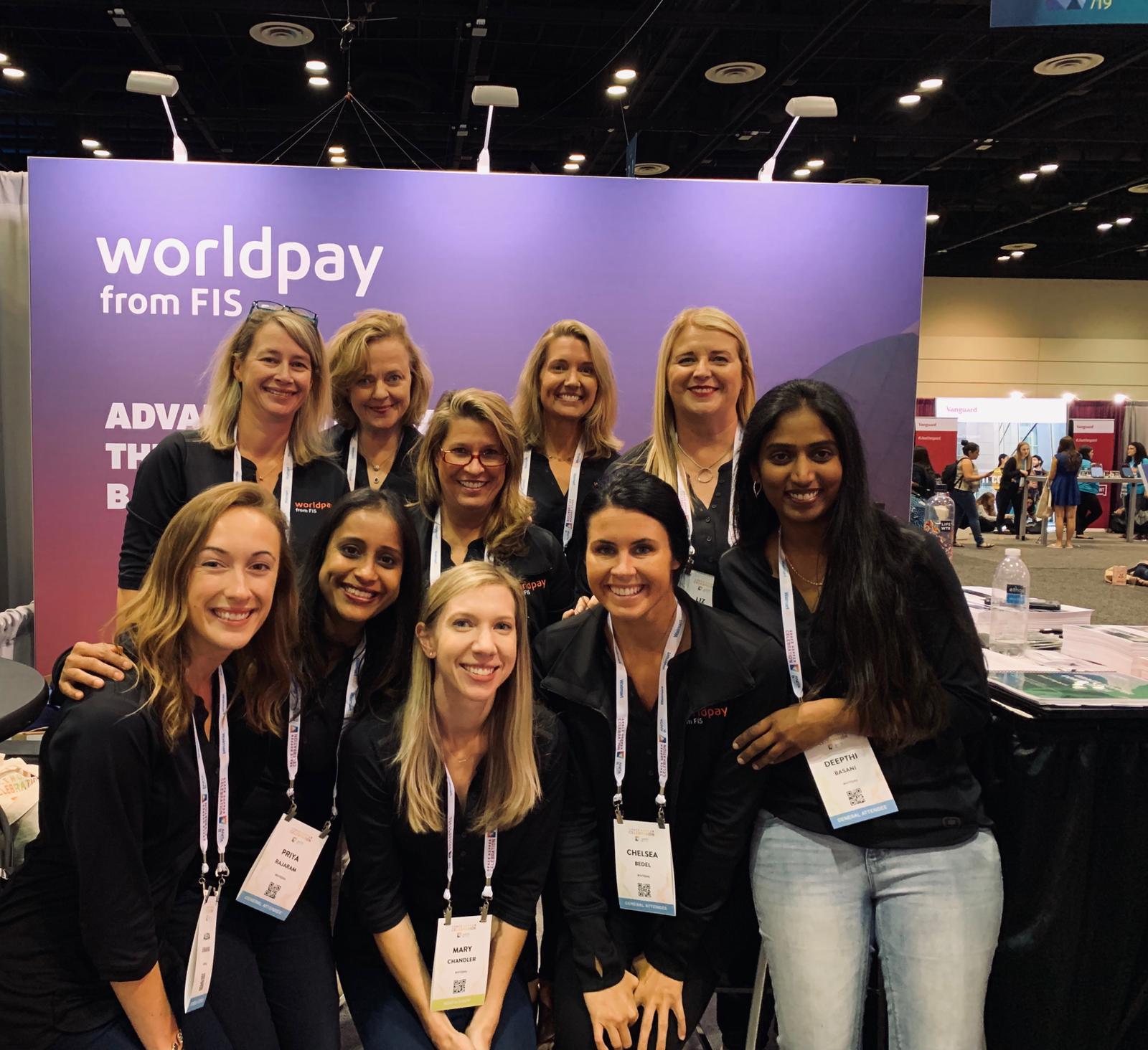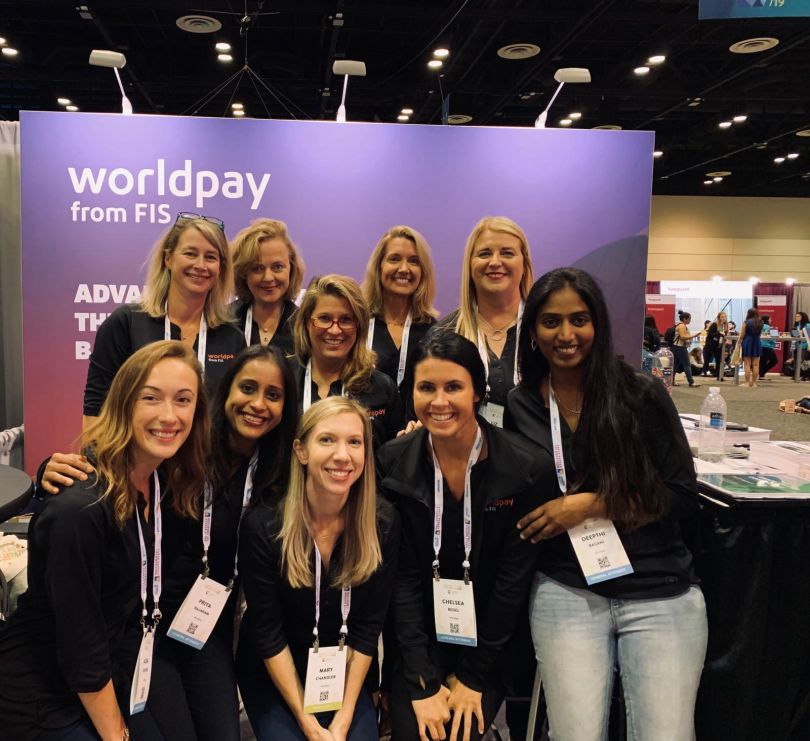 What they do: FIS is a fintech e-commerce company based in Denver. It helps its clients grow and achieve by staying ahead of how the world is evolving, powering businesses across merchants, banking and capital markets.
Company culture in one word: "Integrity," Shinn said. "FIS is committed to corporate values that have been carefully co-created by senior leadership and colleagues from across the organization. Every day, teams know we strive to win as one team, lead with integrity and be the change. In my 25-year-plus career, I have not seen another organization with such a commitment to values and culture. We live our values for our colleagues, clients and communities where we work and live. As we've faced this hard time in 2020, I'm proud to be a part of a company that truly puts its values in action."
Shinn's growth at FIS: "I have been with the company for eight years," Shinn said. "I started as a desktop support manager of a payments company named Mercury based in Durango, Colorado. When Mercury was acquired by Vantiv in 2014, the governor visited and spoke about Mercury as a shining example of a small business startup success story in the state. Following the acquisition, I was promoted to manage desktop support at Vantiv. When Vantiv and Worldpay merged a few years later, I became an employee of the world's largest payments company overnight. Soon after, I was offered a role to lead the technology strategy and communication teams.
"In 2019, FIS acquired Worldpay and my role continued to expand with a strong focus on technology integration and innovation. Professional growth and development are embedded in the FIS culture. Each and every colleague is encouraged to harness opportunities."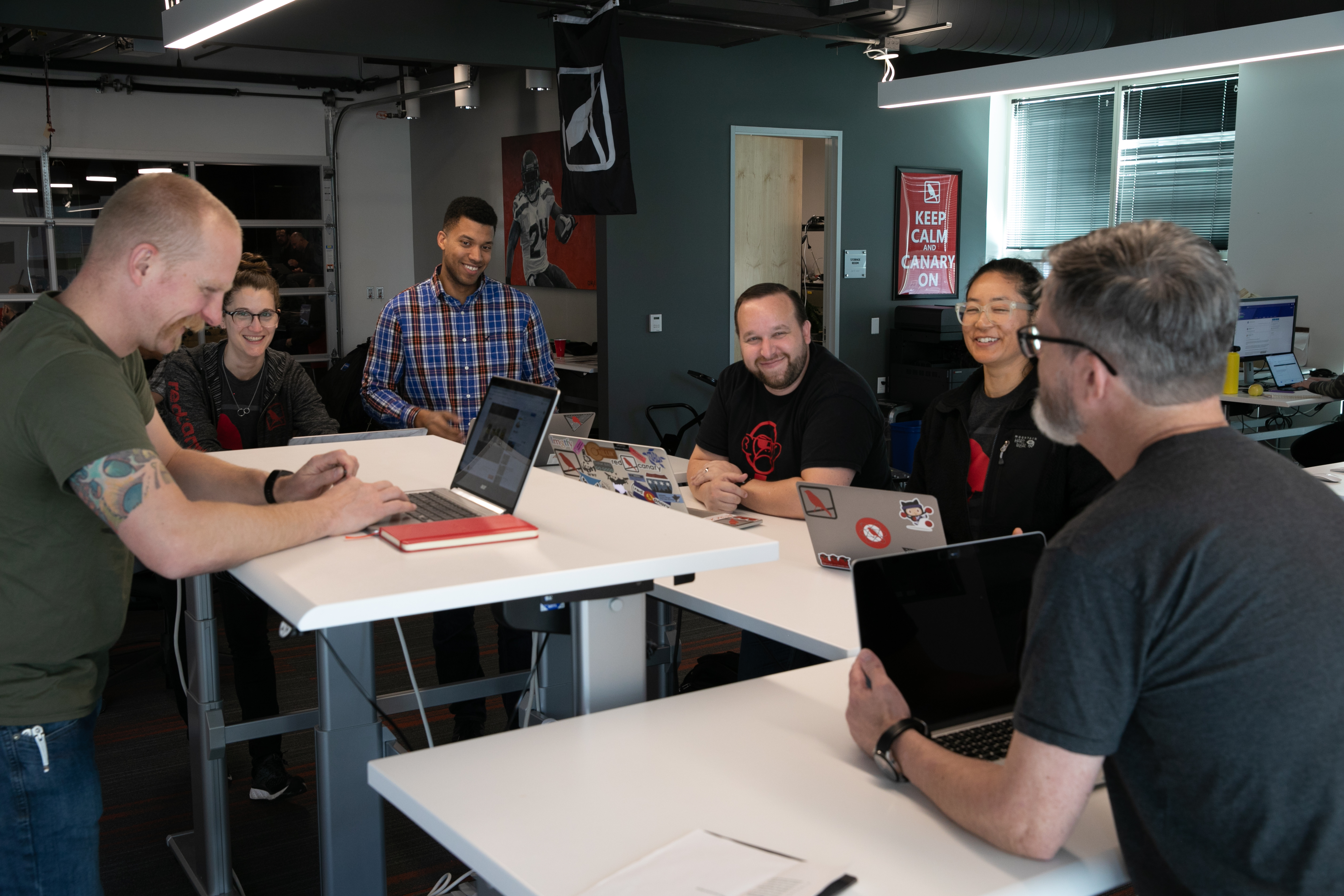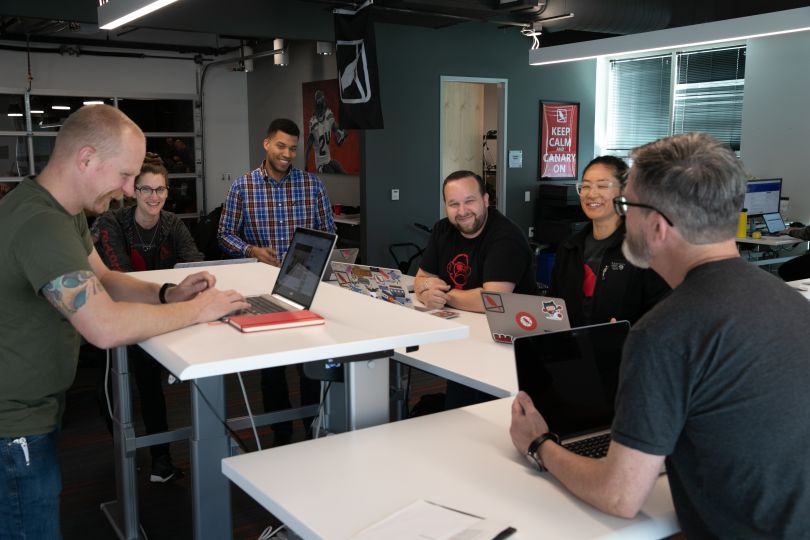 What they do: Red Canary is a cloud-based security tech company. It protects its clients with a managed detection and response system that can be deployed in minutes to shut down cyberattacks. 
Company culture in one word: "Thoughtfulness," Morrow said. "Red Canary has this innate and pervasive thoughtfulness that underpins everything we do, from our benefits packages to security practices to how product features are prioritized. For example, the security industry is plagued by dashboards that have strong visual appeal but little insight. Early on as a company, we decided that if a piece of information does not drive a customer to an action that improves their security in a meaningful way, it's probably not worth displaying." 
 
Red Canary has this innate and pervasive thoughtfulness that underpins everything we do."

Coolest project Morrow has worked on at Red Canary: "The most exciting project I've worked on was designing and building an automation framework that helps our customers remediate threats in their environment in near real-time," Morrow said. "The most meaningful part was learning how to empathize with our customers. Imagine being awakened in the middle of the night with a notification that ransomware is sweeping through your organization. What tools do you have? What parts of your process do you wish were automated? Those sorts of questions have changed how I think about product design."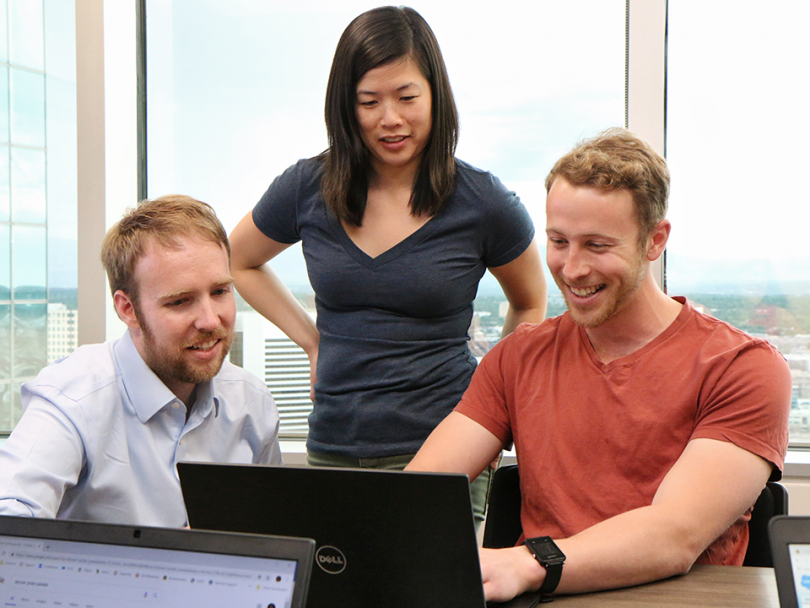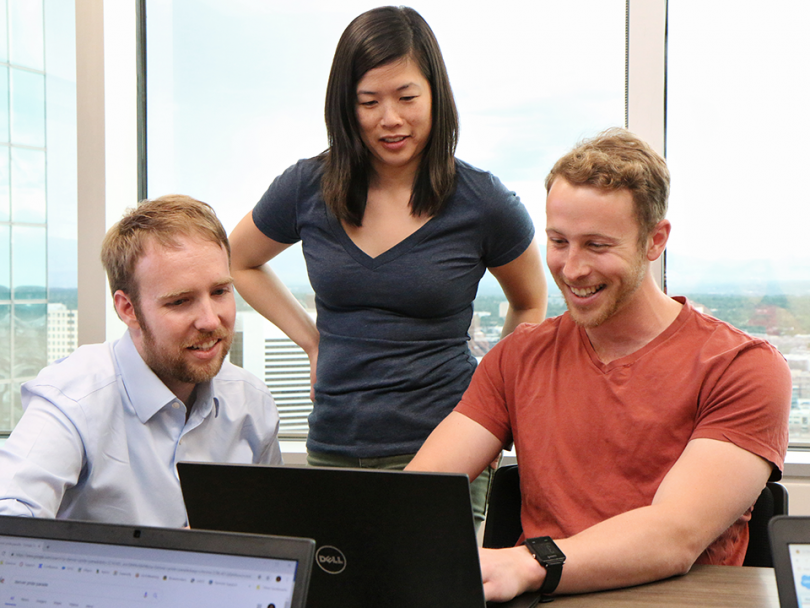 What they do: Founded in 1999, Granicus is a software tech company based in Denver. It provides tech and services to government organizations, which use those services to create a stronger digital presence to better engage its citizens.
Company culture in one word: "Web, as in 'spider web,'" Shin said. "Everybody's work has an impact on each other's work, and every team influences other teams' priorities and the organization's goal. The company is transparent in showing what each department is working on and acknowledges their achievements. 
"For example, the whole company gathers occasionally for fun events, town halls, charities, coffee with the CEO and Halfway Wednesdays (spotlighting different departments and giving them a chance to teach their peers about something they're working on). Everybody gets the chance to share their achievements and show off how awesome their team is. This has helped me understand the different functions of our departments, and expose me to a wealth of potential career opportunities."
Shin's growth at Granicus: "I've been with Granicus for almost two years. I initially started as a business development representative, then six months later, I was promoted to a senior position," Shin said. "I was transferred to the marketing operations team in March 2020. During this journey, I was able to connect with many peers from different departments and discuss my career interests. Thanks to the company's transparency and my manager's encouragement, I was able to find a position that fit me best. I also talked to a lot of C-level executives along the way, as their office doors are always open. Isn't that amazing?"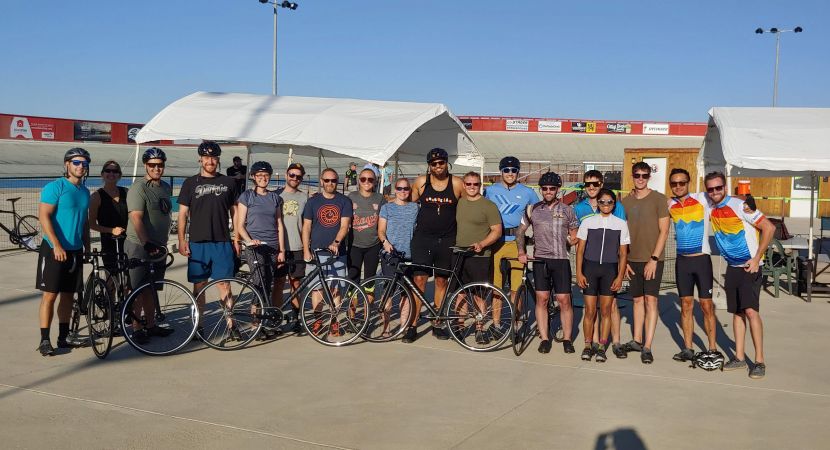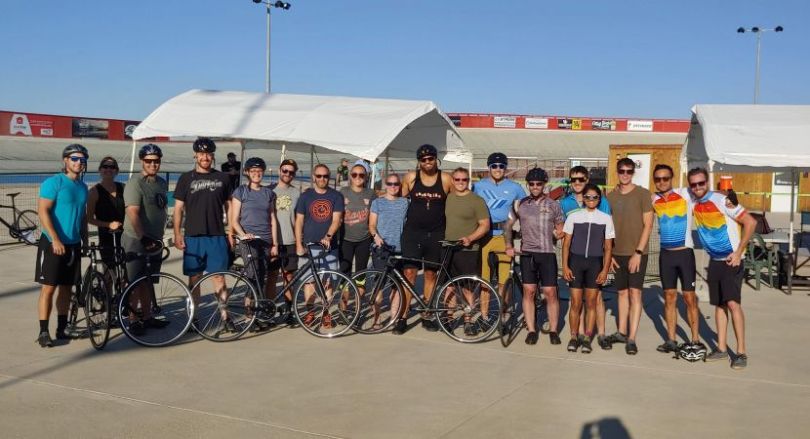 What they do: Billtrust is a fintech company that focuses on making it easier for companies to get paid. It does this by using a cloud-based AR platform that drives customer efficiencies, grows revenues and increases profitability for businesses.
Company culture in one word: "Receptive," Woll said. "A key tenet of Billtrust is focusing on what the customer wants, and doing so requires you to stop pushing agendas and start tuning into what our customers are concerned about. What I like about Billtrust is that this kind of openness is not only outward-facing to customers but inward toward the company's employees as well.
"I started working for Billtrust at the beginning of 2020, and because of the COVID-19 pandemic, I've worked for Billtrust five times longer from home than I did in the office. During this crazy time, I think Billtrust has really cared for its employees by respecting our anxieties and helping us be more comfortable with work, in one way or another."
 
What I like about Billtrust is that this kind of openness is not only outward-facing to customers but inward toward the company's employees as well."

Coolest project Woll has worked on at Billtrust: "The coolest thing I have done at Billtrust so far was helping to launch Billtrust Academy," Woll said. "Prior to the academy, Billtrust's product training was scattered across many different web pages and formats, but Billtrust Academy centralizes them into one place, which makes it easier for our customers to find the knowledge they need to use our products more effectively.
"Also, I've been collaborating with my teammates exclusively through online video chat because they live in New Jersey and Pennsylvania, and I live in Colorado. Don't get me wrong, I've used the internet to communicate with people, but I'd never done so day-in and day-out with close colleagues, especially when we're essentially launching what can be considered a brand new product. Interacting with my team every day via video chat has taught me a lot about attentiveness, giving people their moment to speak and expressing myself with more clarity and candor. I believe these are all very underappreciated life skills that transcend this work-from-home environment."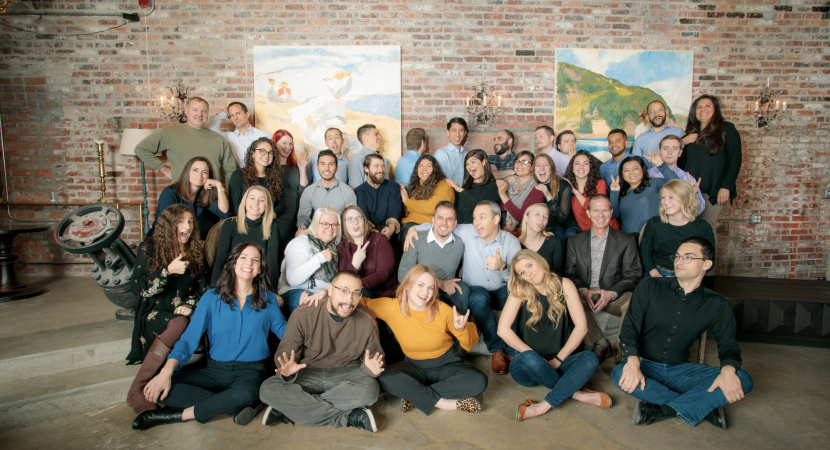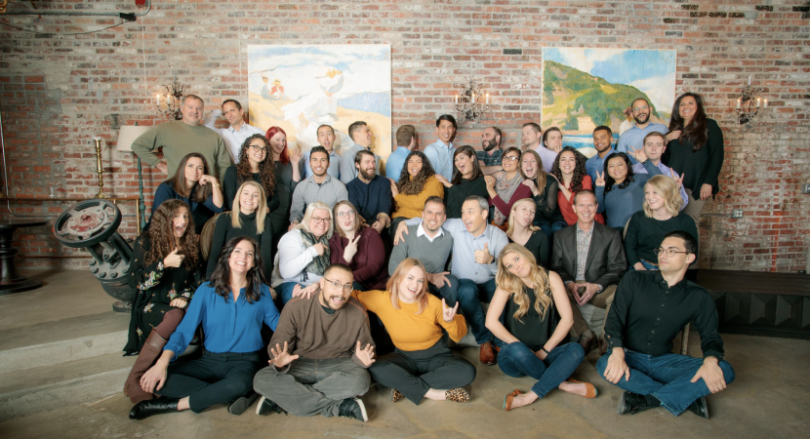 What we do: SonderMind is a digital health company that redesigns behavioral health through covered and timely access, increased utilization and data-validated quality outcomes.  
Company culture in one word: "Engaging," Coxall said. "I chose this word because I am strongly invested in my work and the mission of SonderMind, and also because we've made it a goal to ensure our employees remain engaged as well. It's an easy sell for employees to be working to redesign behavioral health, but we go above and beyond to ensure our teams are engaged through employee NPS surveys, focus groups and feedback opportunities for company events and trainings.
"Demonstrating that we hear the voices of our employees is a great example of how we exemplify engagement. Now more than ever it's important to ask, "What can we be doing better for you?" Being invested and engaged is a two-way street, and I've never felt both sides of that equation delivered more than at SonderMind." 
Coolest project Coxall has worked on at SoderMind: "Most recently, I've had the freedom to think outside of the box in redesigning our benefits package to ensure it is catered to our shared company values and meets our employee needs at every level," Coxall said. "We've built far more than a traditional employee assistance program. That includes revamping our company benefits to include 100 percent coverage for employee mental health services, eight weeks of paid parental leave for all expecting employees (extended to 16 weeks for the birthing parent), and company-paid disability and life insurance options for when life's unexpected moments happen.  
"I've had to get really creative with our brokers and vendors to make sure that, as a leader in redesigning behavioral health, we are walking the walk with our employee benefits package."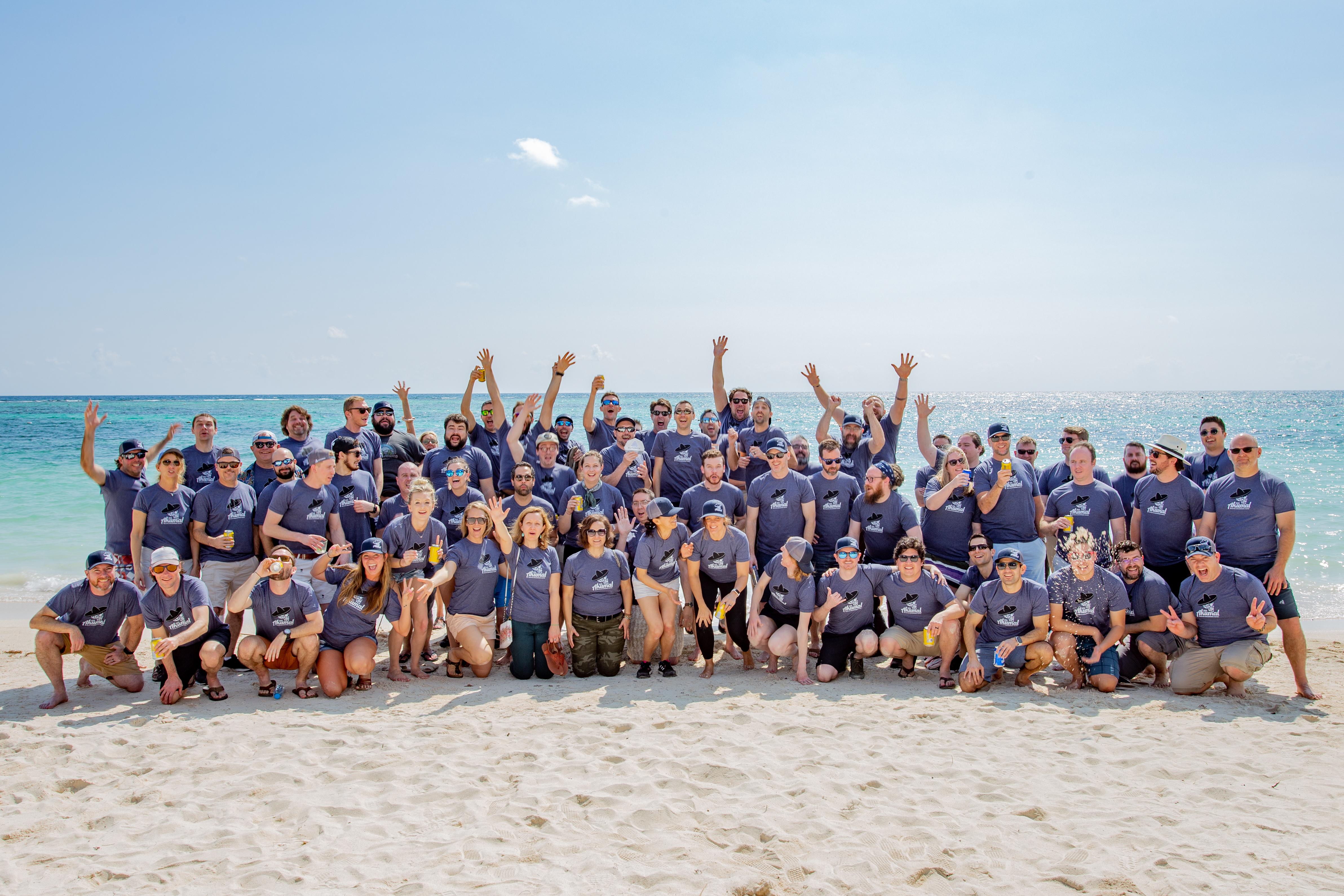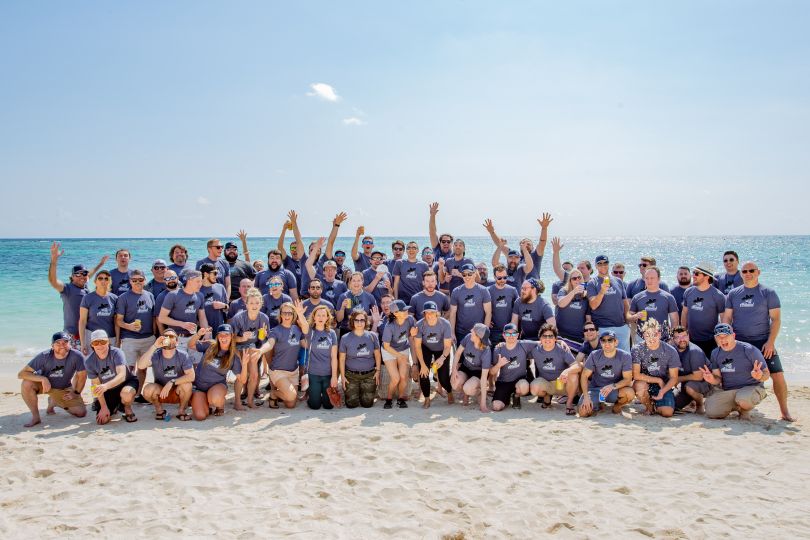 What they do: Automox is a cloud security tech company based in Boulder. Its automated, cloud-delivered solutions provide organizations more efficient cyber hygiene and patch management.
Company culture in one word: "Nimble," Pals said. "One of the most inspiring aspects of the Automox team is our ability to make cross-functional strategic decisions with agility. The COVID-19 pandemic propelled Automox into a fully distributed business. Every department has stepped up to quickly adjust goals, internal processes and communication styles to ensure the growth and success we've seen as a company isn't disrupted. Being nimble has gotten us to where we are today, and that culture is what will allow us to continue supporting our growing customer base."
Pals' growth at Automox: "I joined Automox in early 2018 when we had around 15 employees working in a tiny office on Pearl Street in Boulder," Pals said. "Since then, I've learned how to strategically analyze the marketing department's overall business role and impact. Until this point in my career, my role on marketing teams had been largely execution focused. This uplevel in strategic thinking and decision-making has afforded me the ability to not only be a leader on the marketing team, but to analyze our efforts through a lens that focuses on operationalizing for scale and investing in the right programs and campaigns at the right time.
"With the addition of over 100 new team members in just two and a half years, this type of internal career development allows the entire Automox team to focus on professional growth while staying nimble and scaling the business at an incredible rate."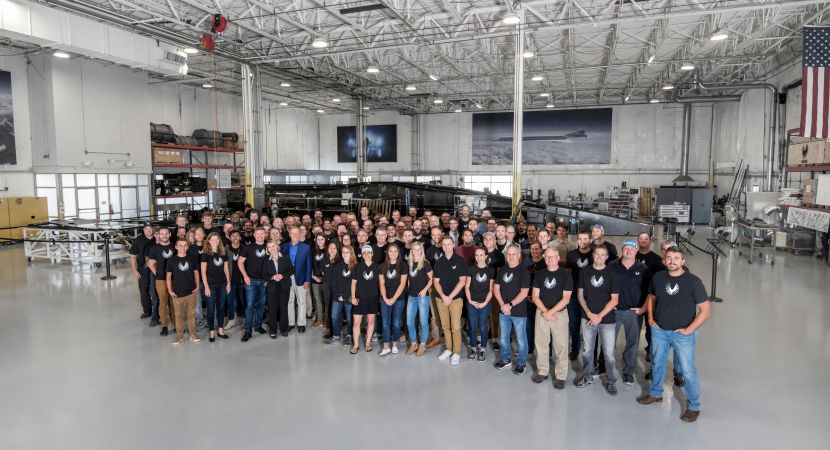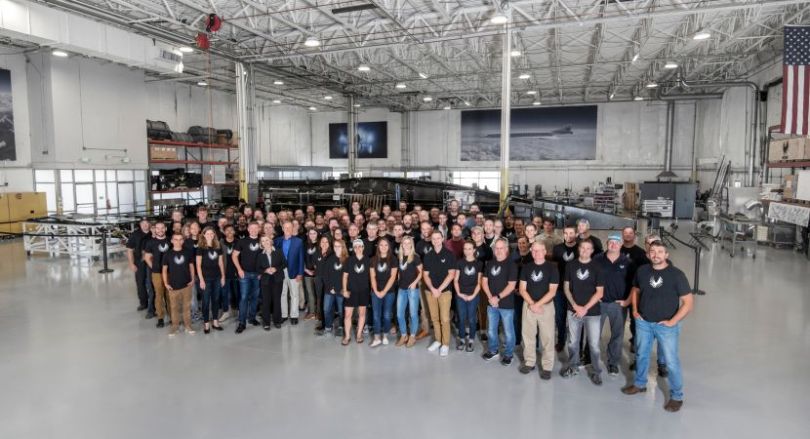 What they do: Boom Supersonic is a Denver-based aerospace company. Founded in 2014, its team of 140-plus employees has made contributions to more than 220 air and spacecraft programs.
Company culture in one word: "Innovation," Larson said. "We're building a supersonic jet after all, and as a startup, we're trying to disrupt an airline industry that's dominated by huge companies that have been around for a long time. Doing that successfully requires us to think differently in so many ways — with agility, scrappiness, quality and safety. So much has been figured out in the industry over the years, so having deep wisdom and knowledge of how things are done to successfully build an FAA-certified aircraft is vital. But we're also doing things that haven't been done before, especially around speed and environmental sustainability."
Coolest project Larson has worked on at Boom Supersonic: "The coolest project I'm working on right now is something we're internally calling Project Lattice," Larson said. "We're simultaneously getting ready to roll out our prototype supersonic jet XB-1 to the world and are building up our team that's designing and building our commercial supersonic jet, Overture. We've learned so much from both successes and failures over the course of the XB-1 journey and we have a real opportunity to make sure the vines grow exactly as we want them to on Overture.
"Building the guiding foundations of how we think about leadership expectations, organizational design, career pathing, relationships and responsibilities between our engineers and others within our organization is so critical to us building a jet that will completely transform the airline travel industry."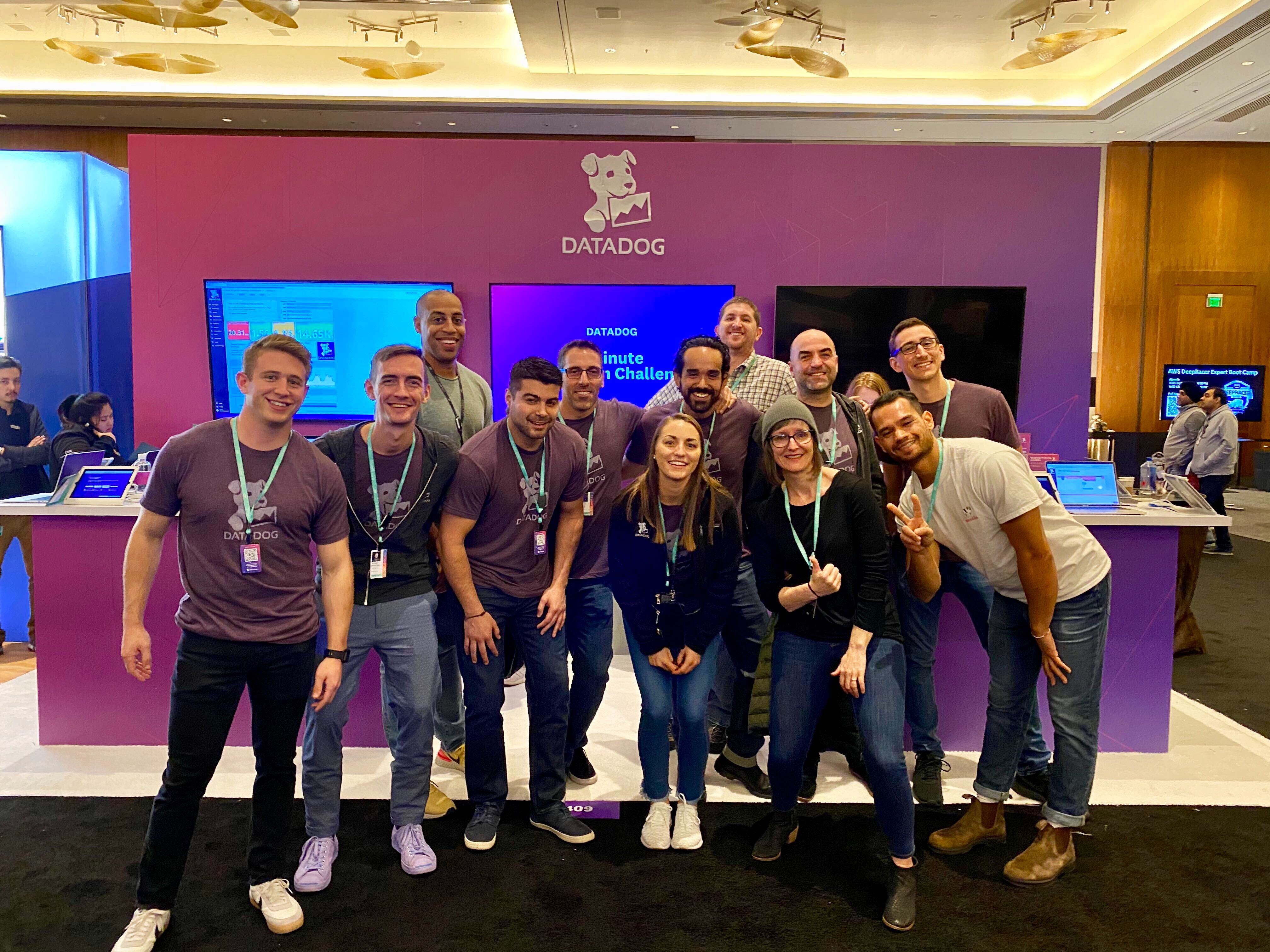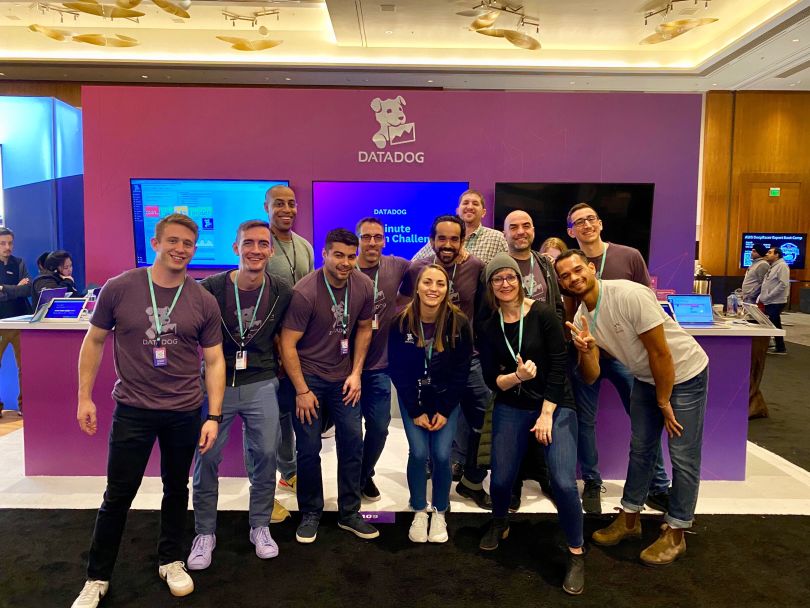 What they do: Datadog is a Denver-based SaaS tech company that builds monitoring and security tech platforms for developers, IT operators and business users.
Company culture in one word: "Bar-raising," Parsons said. "Regardless of department, everyone at Datadog consistently strives to be best in class with respect to their specific function. In our sales organization, we've built a repeatable process leveraging the value framework we use internally, and we're constantly focused on upleveling our ability to deliver that framework. We do this through continuous cross-team collaboration and holding ourselves and our team members accountable to improve every single day."
 
I've been lucky enough to be faced with a new challenge every year I've been at Datadog, and it's pushed me to grow professionally in ways I never thought I could."

Parsons' growth at Datadog: "I started at Datadog as an account executive in 2014," Parsons said. "Today, I'm a third-line leader managing multiple teams across multiple locations. I'm currently building out what will be the second headquarters for our commercial sales team in Denver. I've been lucky enough to be faced with a new challenge every year I've been at Datadog, and it's pushed me to grow professionally in ways I never thought I could."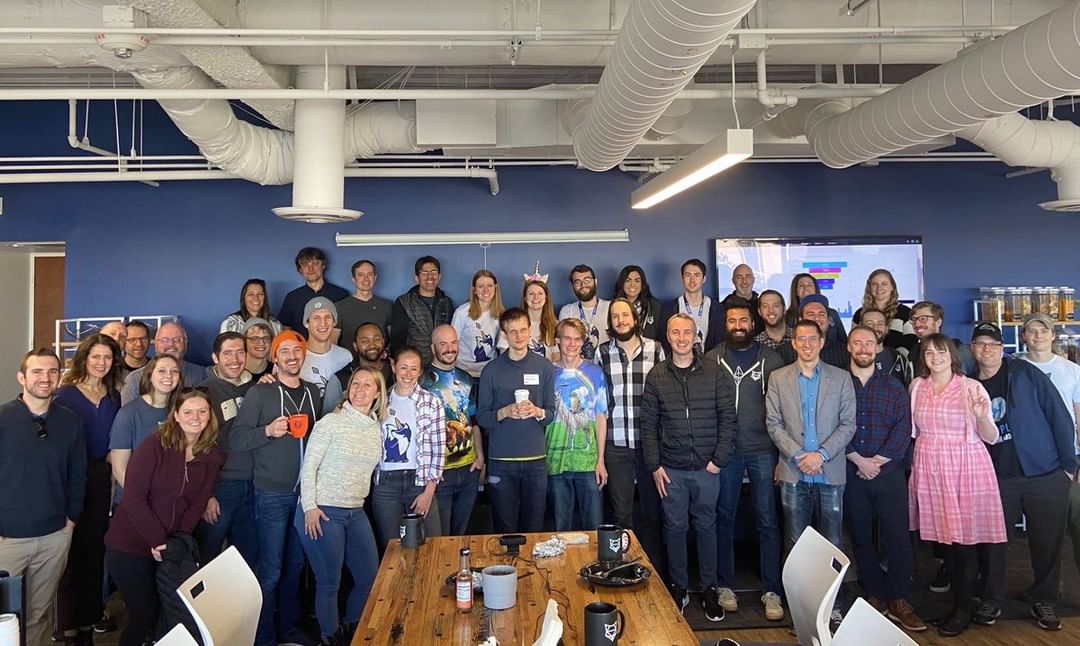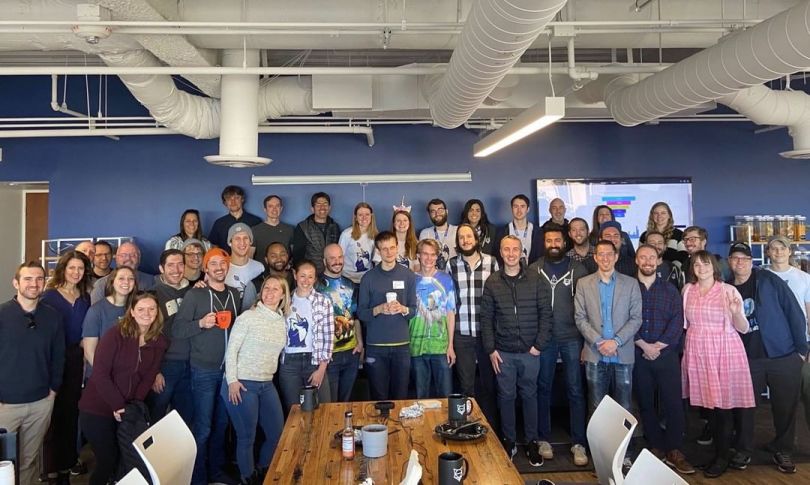 What they do: ShapeShift is a cryptocurrency trading platform based in Denver. Founded in 2014, the company allows its users to swap between assets in a safe and secure environment. 
Company culture in one word: "Pioneering," Petrescu said. "It's one of ShapeShift's core values and it's how we determine our strategies. We are pioneering the world of digital finance and have to embrace that pioneering spirit. We take risks. ShapeShift was one of the first companies to explore exchanging one digital asset to another as opposed to just focusing on Bitcoin itself. The idea and exploration led to the ability of different assets to gain traction and light."
 
I have seen this growth in myself, our people team and our leadership team."

Petrescu's growth at ShapeShift: "I started at the company three and a half years ago, when we were about 13 people in a basement," Petrescu said. "I have learned so many lessons in that time. The way we think about hiring, retainment, goals and communication has all evolved. Whether it be scaling or making hard decisions, you must allocate resources correctly, and be thoughtful with everything you do. I have seen this growth in myself, our people team and our leadership team."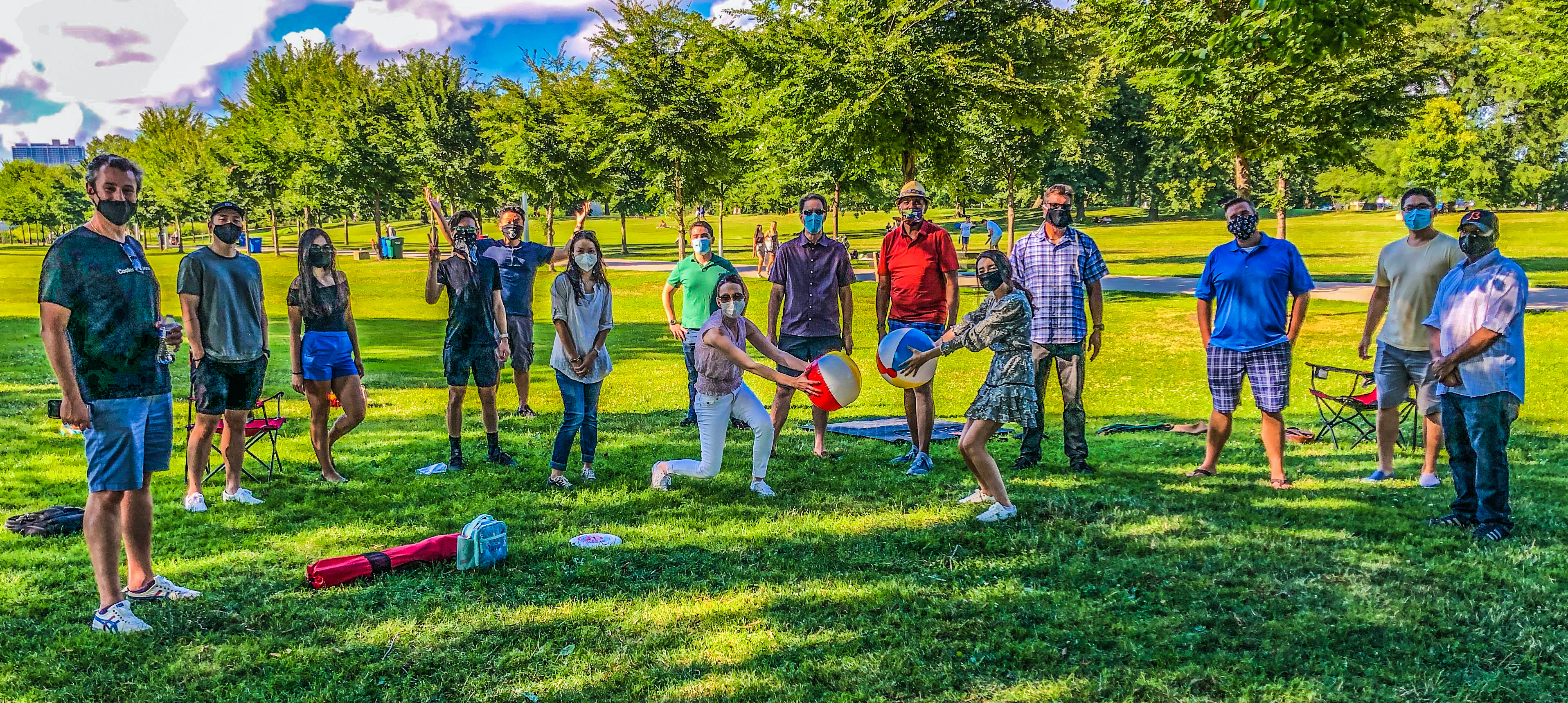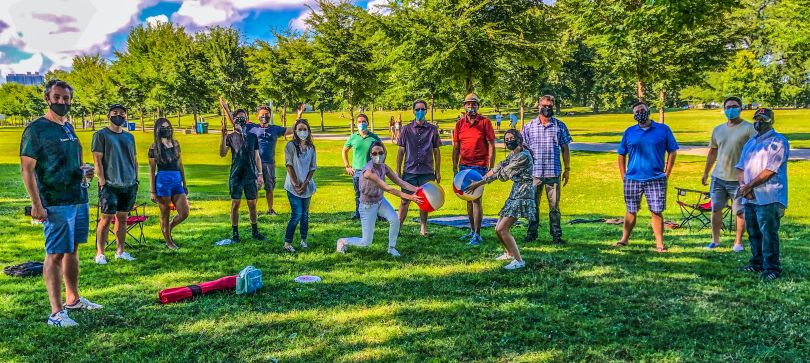 What they do: Is the refrigerator section at your local Walgreens an interactive screen instead of see-through glass? That's Cooler Screens. The company has transformed retail cooler surfaces into IoT-enabled screens.
Company culture in one word: "Transformational," Dravenstott said. "We're inspired by the opportunity to reinvent the brick-and-mortar shopping experience for our consumers, retailers and advertisers, and we work every day to realize that goal. Bringing a new digital experience to the cooler aisle via our cooler platform meant overcoming significant challenges. We had to design and build a hardware solution that combined a digital smart screen with powerful IoT edge computing into a cooler/freezer door. And many unique problems presented themselves (think temperature, fog, door swing and space constraints).
"Although we're a small team, we have big aspirations to build the world's first and largest in-store digital media and edge platform. Our transformational culture along with our company values are the keys to our success."
 
I'm continually amazed by what our small and talented team can accomplish."

Coolest project Dravenstott has worked on at Cooler Screens: "Our out-of-stock (OOS) detection capability is one of the coolest projects I've had a chance to work on," Dravenstott said. "It required unique hardware innovations to support image capture of the products on the shelves as well as cutting edge AI/ML capabilities to power the product detection algorithms. OOS is one of the features that is most important to our retail partners and we are excited to bring this capability to the cooler aisle.
"I have enjoyed learning about new IoT and AI/ML technologies and applying these new skills to solve difficult problems. For example, we built algorithms to better filter images and adapt to real-word store conditions. The fast-paced learning culture of a startup motivates me to push past my boundaries, and I'm continually amazed by what our small and talented team can accomplish."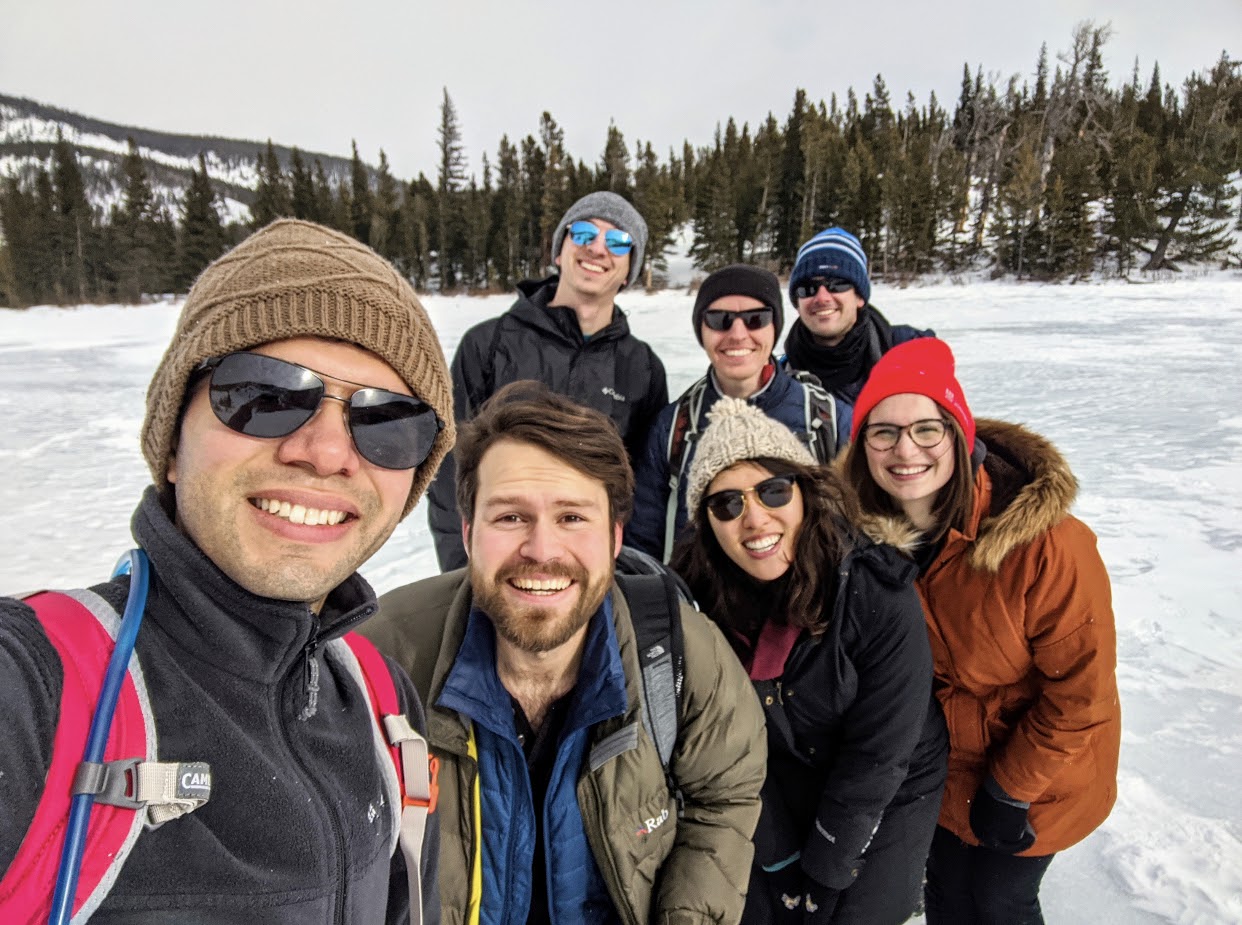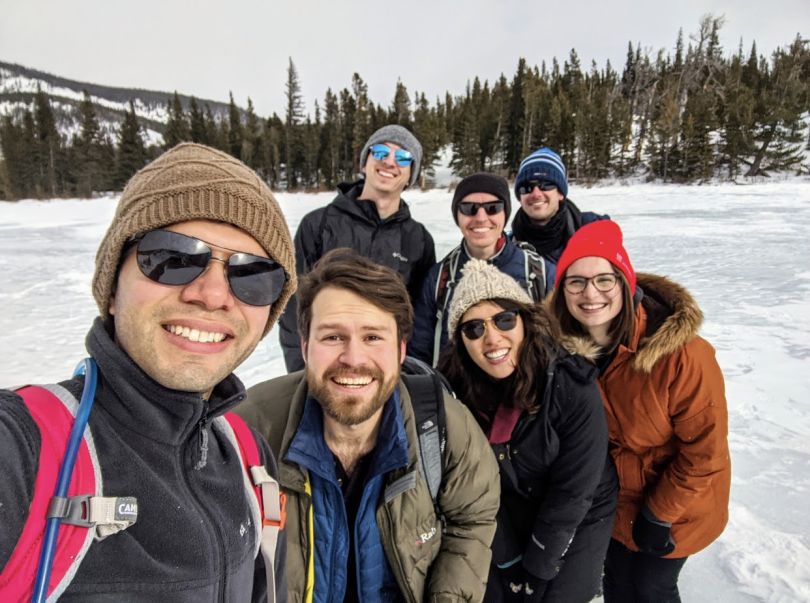 What we do: Peaksware is a Boulder-based music and software tech company. It develops software platforms that connect creators, instructors and performers, allowing them to publish, teach and train.
Company culture in one word: "Selfless," Aumer said. "One example is how we approached many schools adjusting to remote learning. For many teachers and students, this was an overnight revelation: How do I teach remotely? How do I bring music education to my students? How am I going to pay for it? Music brands stepped up in a major way and offered free access to SmartMusic for months on end. This gave teachers and students more space to focus on their learnings instead of worrying about how to pay for it.
"This came from a place of selflessness. So many of my colleagues got together to make this happen and it brought me joy to be a part of this team."
 
I am fortunate for the leadership team at music brands who are like conductors to an orchestra."

Aumer's growth at Peaksware: "I've been with music brands for about a year and a half," Aumer said. "I started out as the email and marketing automation manager and grew into leading the digital team for music brands. I am fortunate for the leadership team at music brands who are like conductors to an orchestra. They set the tempo, shape the sound of the ensemble and help us shine during a solo."