"It's both challenging and exciting to be developing workplace software in the middle of what is the largest disruption to the workplace since the Industrial Revolution," Mersive Founder and CTO Chris Jaynes said. 
The Colorado tech company blends in-person and remote video collaboration into a software suite for businesses like GE Healthcare and Samsung, as well as educational institutions like Yale University. For Jaynes, one of the toughest challenges the pandemic brought about was adjusting Mersive's heavy reliance on in-person collaboration and hardware testing to a remote infrastructure. 
To make virtual teamwork a success, he encouraged employees to break into pairs to facilitate more seamless, unstructured collaboration throughout the day. Jaynes also introduced new development team structures to prevent product managers from personally delivering hardware for testing. Finally, Jaynes, a former professor, instated office hours to make himself more accessible.
Now, for the excitement. 
With its new remote infrastructure mastered, Mersive was able to release three new products during a global health crisis. Furthermore, Mersive changed its product roadmap to focus on building tools that support the ongoing safety concerns around users returning to in-person work and schooling, like a camera-based heat map to highlight which office or campus rooms are safest for a meeting. 
According to Jaynes, these product developments aren't just nice-to-haves; they're "critical to enterprises trying to manage their way through the pandemic."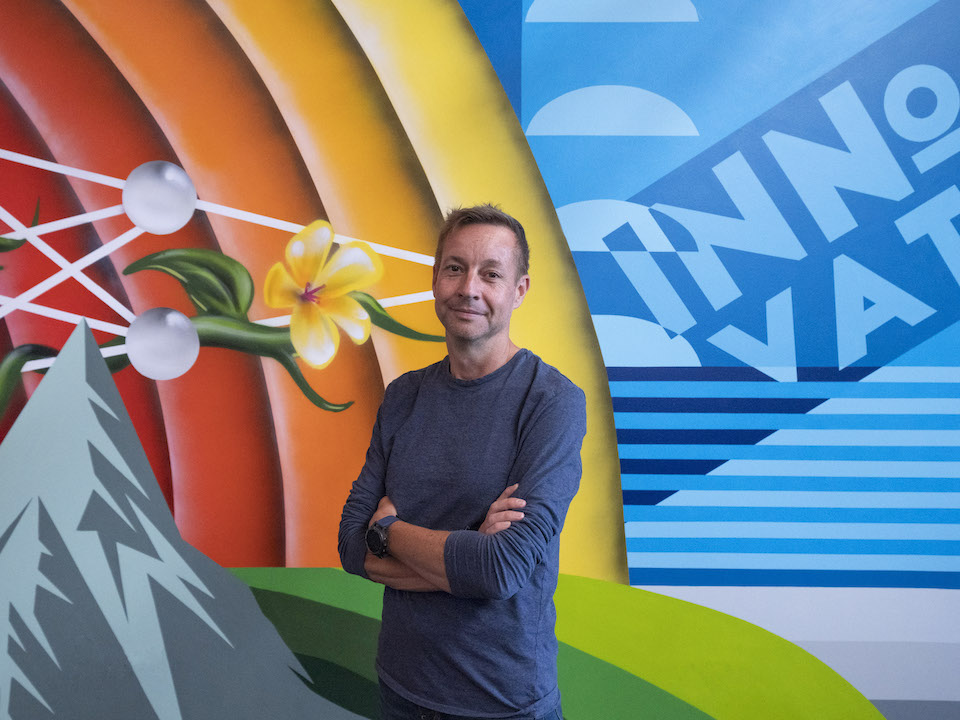 How have Mersive's products helped other teams stay virtually connected during the pandemic? 
Our Active Learning software helps universities build "hybrid" learning environments that have a mix of in-person and online learners collaborating. That product is already deployed in over 50 universities around the world. Solstice Conference, a wireless video conferencing system that works with Zoom, Slack and Microsoft Teams, is a big piece of how we bring virtual teams together. It's helping to create a more seamless experience between users at home and those in on-site meeting rooms. 
Our Teamspace Analytics platform provides a unique view into remote and workplace patterns. It shows how many people are working together, where that's happening, the technologies they're using and how engaged they are. These insights are critical to enterprises trying to manage their way through the pandemic.
Product managers sometimes acted as delivery drivers, moving cameras between testers' and developers' houses."
Since the pandemic started, your team launched three new products. How were those releases affected by the pandemic?
We shuffled our roadmap in early February. We accelerated the Solstice Conference and some of the analytics work needed to allow enterprises to more actively manage their changing WFH policies. We created virtual teams that could focus on smaller developments more effectively. As we transitioned to a more hybrid WFH process, some of the work we normally do in-person became a challenge. We had to move whiteboard and brainstorming online, which slowed some of the innovation stages of new product development.
However, once more traditional engineering got underway, the teams did well. We stayed connected to customers through weekly calls, Slack and periodic webinars to make sure what we were building was meaningful to the community. Involving customers in our development process was important to our success. 
What were some of the biggest challenges your team faced in successfully releasing these products? 
While we're a software company, we do integrate with hardware, which requires careful testing plans. Dealing with hardware when our teams were not going into the office was a huge challenge. 
For Solstice Conference, we had to test against hundreds of different camera devices. Our product managers sometimes acted as delivery drivers, moving cameras between tester's and developer's houses. To address that issue, we embedded testers on micro-teams of engineers. Testers held onto their devices so if a pair-programming team needed to run their code against a device, the tester had it ready. Tight-loop development with testing cycles requires an infrastructure with fast turnaround times. We invested in that capability throughout the past five months.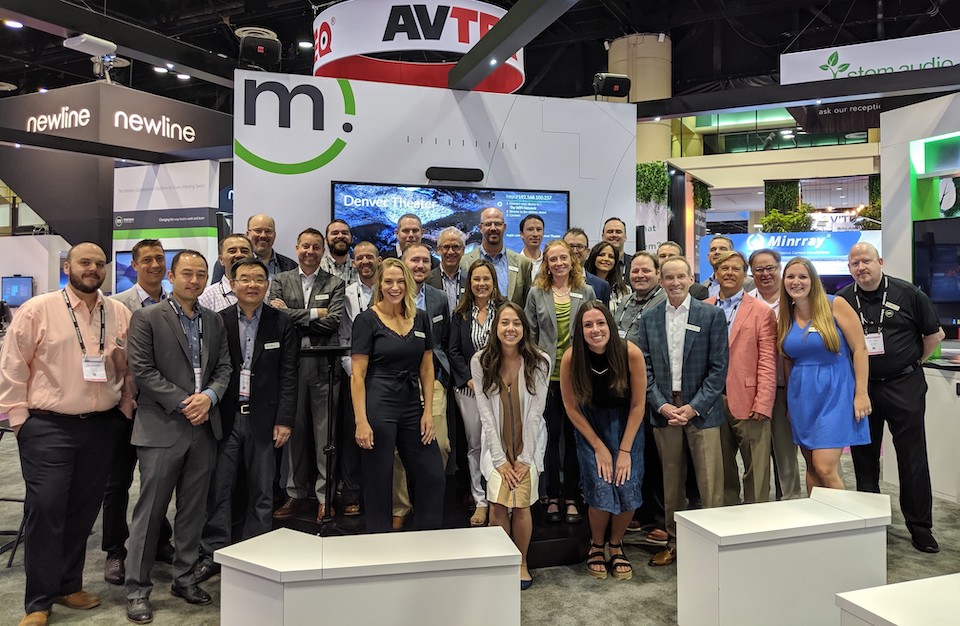 How did your team make quick adaptations to changing customer wishes throughout the transition to remote work?
In March, we spoke to consultants and customers about how we could help users through the disruption. We changed our roadmap through the end of the year to deliver on a new "Workplace Wellness" initiative that will provide valuable tools to our customers.
One tool will allow cameras connected to the Solstice Pod to use computer vision to detect items left behind following an in-person meeting, like a coffee cup. The technology then automatically emails a facility team to clean the room before the next meeting.
We're also adding a tool that will allow users to view a heat map of office activity. They can find rooms that have gone through an appropriate cool-down period, or even decide which campus building seems the safest for in-person meetings. The challenge is being nimble enough to deliver these things over the next six to 18 months.
As a leader, what is your philosophy on how to guide teams through difficult moments such as this one?
The in-person, ad-hoc discussions we value are hard to replicate in scheduled video meetings. I encouraged my teams to break into pairs for several weeks at a time and remain in almost constant contact with their partner. They Slack, call, and in some cases, keep their video on throughout the day to mimic sitting next to one another. This model supports micro-interaction, but doesn't overburden team members with constant interruption and breaks down barriers that traditional meetings can create.
I was a computer science professor for a long time and, ironically, the pandemic brought back my office hours. I made myself available by blocking office hours on my calendar with an online open door policy. Anyone in the company is welcome to visit me to ask a question, or simply say 'hello.' Office hours create opportunities for micro-interactions and establish more connectivity between myself and the company.