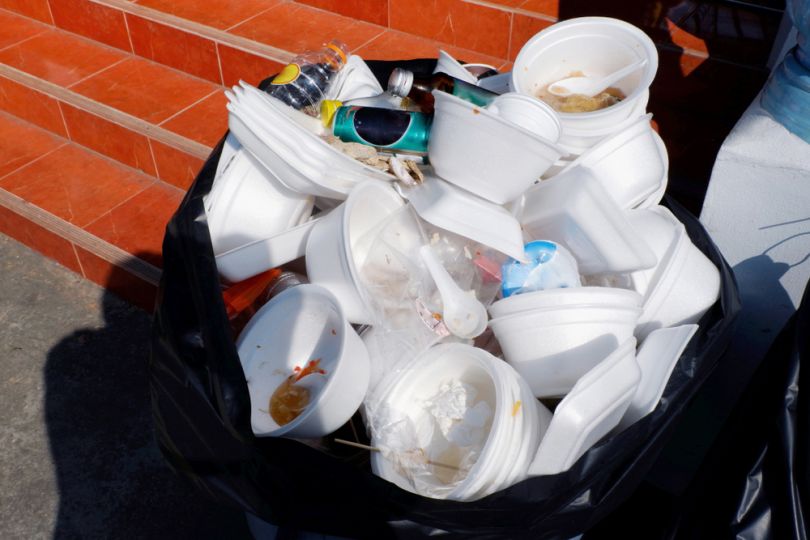 As restaurants across the country transition to takeout and delivery-only operations, one Denver-based app recently launched to ensure restaurants are acting responsibly, and not wastefully.
PlasticScore is a new app that allows people to view and create sustainability ratings for restaurants based on their usage of single-use plastics. The app asks its users whether restaurants use plastic or styrofoam packaging, or more sustainable options like cardboard or reusables. This information helps assign restaurants a rating between one and five turtles — as opposed to stars — to help measure how eco-friendly that restaurant is. This gives people a way to give a shoutout to restaurants that are taking steps toward sustainability or call out those that are falling short.
This can help diners decide where to eat based on sustainability principles. The startup is also building a dashboard for restaurants so they can see what people are saying about them and learn how to become more eco-friendly.
"We want to show restaurants that their customers care about plastic pollution, and that reducing waste is actually great for business." PlasticScore CEO Mladen Gajic said in a statement. "Small steps such as not giving out utensils and napkins with to-go orders unless requested are a great way to save money and help the environment."
PlasticScore took first place at a Techstars Startup Weekend last May, but now the company is ready to put its idea to the test with the launch of its app. It is available now through both the Apple App Store and Google Play Store.
"With restaurants everywhere moving to takeout-only due to COVID-19, there will be a lot more single-use packaging waste, but also big financial burdens for small businesses," Gajic told Built In. "By launching now, we can have a positive impact by encouraging our users to support restaurants through takeout orders and gift cards, while also helping restaurants limit the amount of plastic waste that they generate."