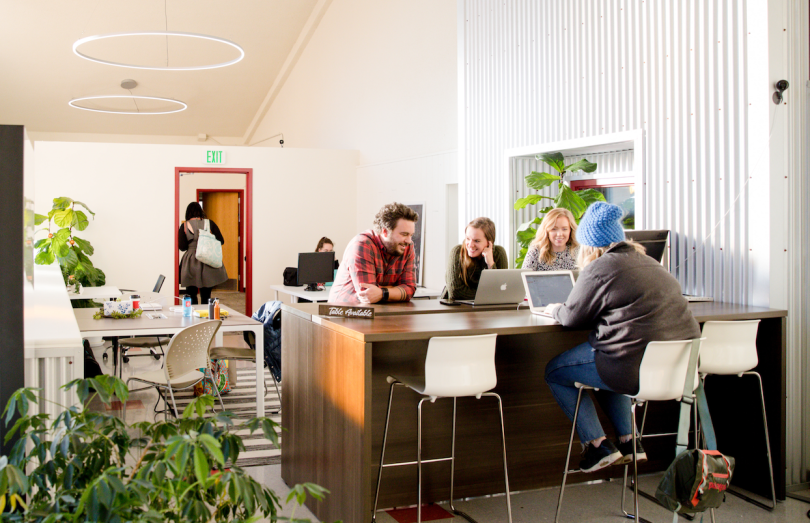 Colorado-based startup Proximity just announced it's won funding to continue to expand its far-reaching network of coworking spaces beyond more established tech hubs.
The company, headquartered out of rural Colorado towns Montrose and Grand Junction, is receiving an unspecified amount of funding from the Center on Rural Innovation (CORI) Fund, a program that invests in tech startups in rural communities.
The company, which provides a platform to help member coworking spaces manage their businesses and communicate with their users, qualified for the funding because it is located in what's defined as an "opportunity zone," a low-income or rural community, under the 2017 Federal Tax Cut and Jobs Act. This legislation offers tax incentives to investors funding tech startups in these areas. Last August, Proximity became one of the first businesses in the country to receive equity investment under the program.
While Proximity coworking locations span the continent, CEO Josh Freed estimated that about 70 percent of them are located in small towns and rural communities outside of major metropolitan areas. This is part of the company's effort to cater to innovators living outside of established tech bubbles like Silicon Valley.
"There is nothing that says small town America cannot come up with the next innovative thing," Freed told Built In. "Right now more than 20 percent of the coworking spaces that are within Proximity's network are sitting inside of opportunity zones. That's a lot of inventory, that's a lot of people and that's a lot of desks."
Proximity's expansion comes at a time when interest in coworking spaces is on the rise. According to a data survey conducted by GlobalWorkplaceAnalytics.com, about 40 percent of America's workforce frequently works remotely.
All of that demand means more coworking spaces opening for business, and those businesses benefit from joining Proximity's network by gaining access to the company's management platform and shared resources. Perhaps more importantly, the member coworking spaces' users also gain the ability to work from any of the network's locations after they join just one of them, a huge perk that member coworking spaces can market to potential new users.
The company plans to use the additional funding to continue to bring more coworking spaces onto the network throughout the country and the world.
"I'm excited for when there is enough inventory that scale is finally reached and this 40 percent of our workforce can actually work the way it's asking to," Freed said. "I think Proximity is going to be the backbone for all of that inventory."