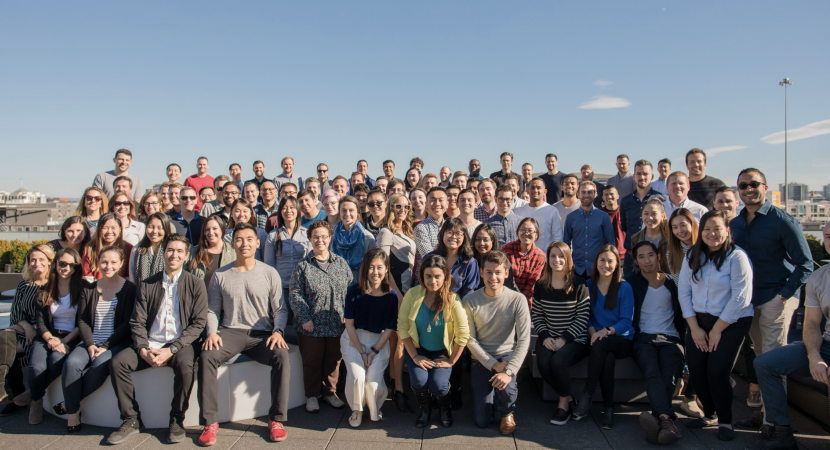 Marketing platform Iterable recently joined the growing group of Silicon Valley startups setting up Denver offices.
The company announced in September it would move its existing 35 Denver employees from a WeWork space to a permanent office, and it teased plans to grow the team.
As it happens, that growth will be pronounced: Iterable plans to add up to 30 employees to its now-50-person Denver hub by the end of 2020, CFO Will Johnson told Built In. That makes Denver the company's main recruitment focus, by the numbers, for the next year. 
Since Denver functions as a field office for Iterable, hiring will focus on sales, customer success and technical support roles. 
Johson said the company is already seeing benefits to hiring in Colorado.
"One of the bigger benefits is a long tenure. We're already finding in Denver, in a secondary market like that, our ability to attract and retain employees is significantly better than it is in the Bay Area."
Iterable's hiring projections come alongside news of $60 million in new funding. The company announced Tuesday the Series D round, which was led by Viking Global Investors. 
Series D investors CRV, Index Ventures, Blue Cloud Ventures, Harmony Partners and Stereo Capital also participated in the company's $50 million Series C in March. 
The fresh $60 million will go toward adding more than 100 employees company-wide and jump-starting Iterable's new London hub, which launched around the same time as the Denver location. They may even entertain some small acquisitions, Johnson told Built In.
Iterable, whose total funding is now $150.2 million, according to Crunchbase, is a customer relationship management platform focused on business-to-consumer companies. In line with consumers' shifting privacy preferences, Iterable's platform doesn't use cookies to track consumers' movement throughout the internet without their consent. It also doesn't purchase third-party demographic data to target consumers with tailored marketing. 
Instead, consumers opt in to data-sharing by allowing cookies or creating user profiles. 
"But because you're providing that information explicitly and providing consent, you probably have more of an affinity for the brand or the organization, because you're willing to do that," Johnson said.
Part of Iterable's appeal for companies, Johnson said, is that it helps them determine consumers' preferred method of communication — like in-app messaging for 20-somethings or email for an older crowd. 
While consumers' behavior on the site still gets used for targeted marketing, Iterable builds more consumer consent into the process. Its platform is even compliant with GDPR, the European Union's relatively stringent regulation on consumer data privacy. 
While Iterable is not yet profitable, its cash burn is low, according to Johnson, and it has a path to profitability in the next few years barring any decisions to funnel money toward fast growth. 
"We raised the financing to last us several years, if not to cash flow break even," he said. "As we look beyond next year, assuming we feel good about where the London office stands, we're firing on all cylinders. We'll certainly then turn our attention potentially to Asia or another international market."