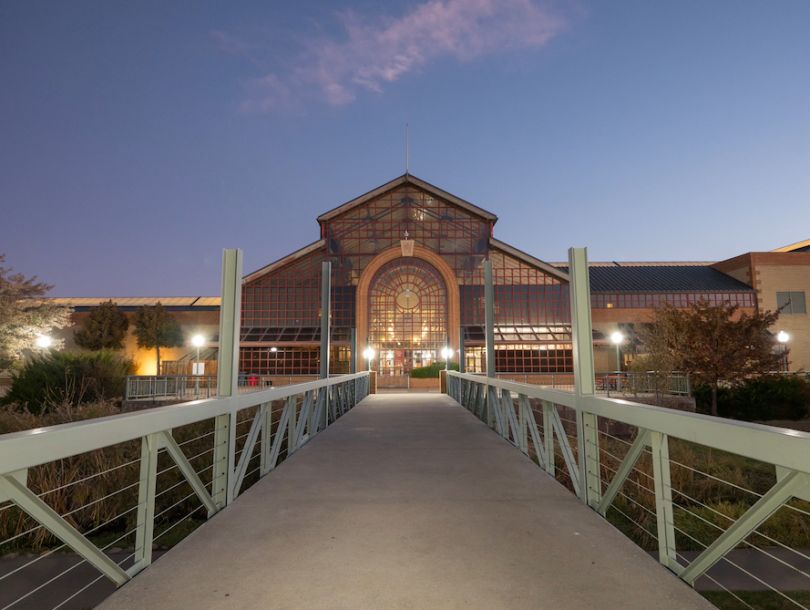 Dish has promised to bring 2,000 jobs to Colorado as part of a deal with the Colorado Attorney General's Office. 
The deal specified that the Attorney General's Office would drop out of a multi-state lawsuit against the merger of mobile carriers Sprint and T-Mobile on the condition that Dish, which acquired Sprint's Boost Mobile business and spectrum assets for $5 billion in July, would establish its wireless headquarters and employ 2,000 in Colorado. 
"We have worked with the Federal Communications Commission, U.S. Department of Justice and the Colorado Attorney General's office to ensure DISH's aggressive buildout commitments not only preserve but enhance competition," Dish chairman Charlie Ergen said in a statement. "We appreciate that the Colorado AG's office conducted a comprehensive review of the transaction and concluded that it will be joining the DOJ consent decree." 
Meanwhile, T-Mobile has promised to set up a statewide 5G network, with extra focus on rural areas, and offer affordable mobile plans to Colorado-dwellers, Denver Business Journal reported. 
If the two companies do not deliver on the terms of the deal with the Colorado Attorney General's Office, T-Mobile could be fined up to $80 million, and Dish up to $20 million.
As part of the agreement, Dish said it will offer 5G connectivity to 70 percent of the U.S. population by 2023, according to a company statement. Colorado will be one of the first 10 states for deployment. As the company builds out its 5G services, its mobile customers will have access to T-Mobile's network in uncovered areas for seven years. 
From the state's perspective, 5G connectivity was a selling point for a few reasons. Its enhanced mobile broadband makes for faster downloads and updates, its low network latency means data travels very quickly (one to two milliseconds, some claim), and these advances may clear the way for connected devices like self-driving cars and surgical robots that rely on real-time data. Getting a jump on the connectivity that will power the internet of things could have big implications for commerce, transportation and civil services. 
The Federal Communications Commission voted Wednesday to approve the T-Mobile-Sprint merger. The Justice Department dropped its lawsuit against the merger in July on the grounds that Dish's acquisition would establish it as the nation's fourth major mobile carrier, which theoretically helps maintain competitive pricing. Eight states are still involved in a lawsuit, which goes to court on Dec. 9.
As for Dish, it will aim to bring on 2,000 new hires at its existing Littleton location in the next three years. The company is currently hiring.