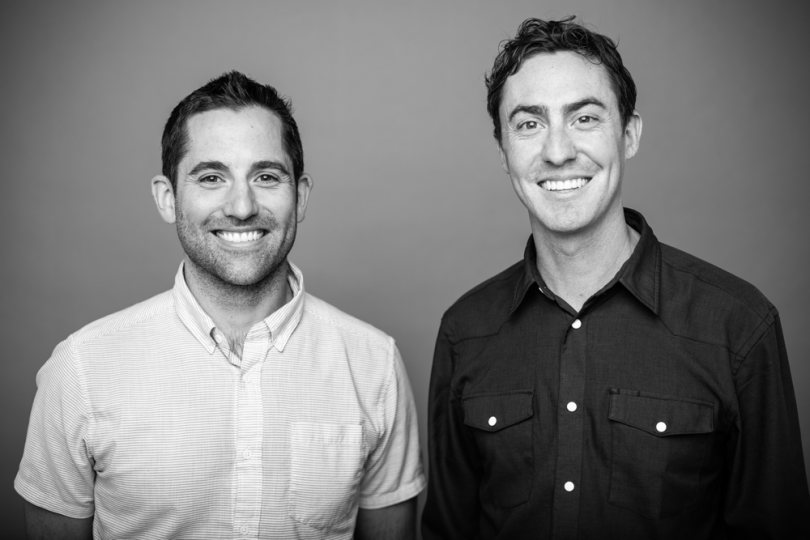 Natty Zola keeps six things in mind when he's deciding whether to invest in a new startup: team, team, team, market, progress and idea.
"It's kind of a silly saying, but it's actually really true," Zola told Built In. "The company is going to change. The market may move. The product may pivot. But what remains consistent is the team."
Zola (pictured above on the right), along with Ryan Broshar (left), are both partners at Matchstick Ventures, a firm that invests in early-stage startups in and around Colorado and Minnesota. On Thursday, Matchstick Ventures announced that it gathered a $30 million fund that will go toward investing in startups.
Matchstick Ventures refers to the $30 million as its "Fund II." Broshar launched Matchstick in 2015 and raised the firm's original investing fund. Since then, Matchstick Ventures has invested in 30-plus companies.
Fund II is Matchstick's first major fund since the original, and will expand its portfolio even further.
The goal of Fund II is to help give back to Colorado and Minnesota by investing money in the local entrepreneur community. Zola says that the founders coming out of these places help contribute to a level of diversity in the startup world, especially when startups from big cities like San Francisco and New York are already so highly represented on the national stage. Zola also adds that the vast majority of the capital in Fund II comes from people and firms from Colorado and Minnesota.
"As an ecosystem, we need to support each other," Zola told Built In. "I think that's why Colorado has done so well in the startup scene. We're way less competitive within our ecosystem, and way more collaborative. I think that's a big reason why it's thriving."
Zola joined Matchstick Ventures in 2018. Before that, he was appointed Managing Director for the Boulder-based startup accelerator program, Techstars — a role he still has today. Through Techstars, Zola gained experience coaching entrepreneurs and startups in their infancy, which has helped him determine which startups are worth investing in.
Besides that, both Zola and Broshar have started their own companies, so they know what it's like to be an entrepreneur first-hand.
"When you're running Techstars, or a venture fund, or a company, it's always all about the people," Zola said. "We're super lucky to have amazing people as investors in the fund. But I also feel lucky that we get to back such amazing entrepreneurs, because I'm so inspired by them."
For more information on the fund, you can check out the Matchstick Ventures website or follow Zola on Twitter.