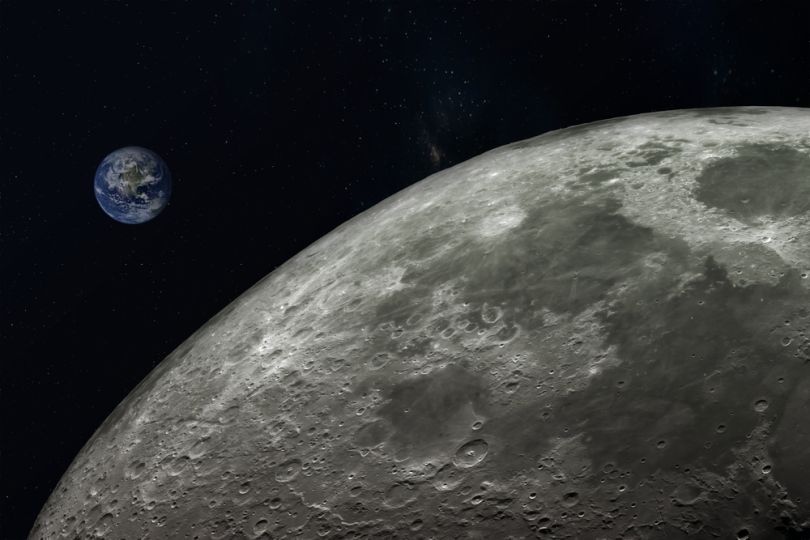 On an average workday, my brain is so occupied with breaking tech news I tend to forget the Earth may one day become uninhabitable and everything I know and love will cease to exist.
That is, until an innocuous page on NASA's website reminds me:
"Exploration is in the DNA of our species — the desire to discover and inhabit distant worlds, whether across Earthly oceans or vast regions of space. It also is critical to the continuation of our species. Humanity must build a path to an Earth-independent existence."
Luckily, while I've been marching along in blissful ignorance, NASA has been laying the groundwork for long-term human habitation in space — one step at a time. 
One such step came last week, when the company awarded a $13.7 million contract to Boulder-based Advanced Space to operate a small, cubical satellite that will orbit Earth's moon. 
Why the cube shape, you ask? Because cubes are easier to stow securely, making them more convenient to tack onto existing launches.
The spacecraft, which goes by the chunky acronym CAPSTONE, will travel in a near-rectilinear orbit, which means its closest point to the moon will be by one pole and its farthest point will be by the other. This is important because the planned U.S. spaceship Gateway will use the same unique orbit, and NASA needs to know if it will work.
Gateway will be assembled by astronauts in space beginning in 2022 and ideally will serve as a — you guessed it — gateway for people working on the moon. A permanent station like that would open the door to space commerce and long-term residence by humans.
CAPSTONE will also test a navigation system Advanced Space developed, which lets the spacecraft determine its position by measuring its distance from NASA's Lunar Reconnaissance Orbiter. Up to this point, spacecraft had no way of pinpointing their locations without using data from Earth. If the system works, that technology will make navigating space far easier for future explorers. 
Advanced Space will partner with California-based Tyvak Nano-Satellite systems to build the satellite itself.
The entire endeavor is one small component of NASA's Artemis project, a far-reaching plan to use lunar research and development to pave the way for human presence on Mars. 
Advanced Space has provided software to more than 28 space missions, and it holds contracts with government, military and private organizations. It's currently hiring in six roles, including two engineering positions. 
Its CEO Bradley Cheetham is a self-described commercial space advocate and instructor at the University of Colorado Boulder.