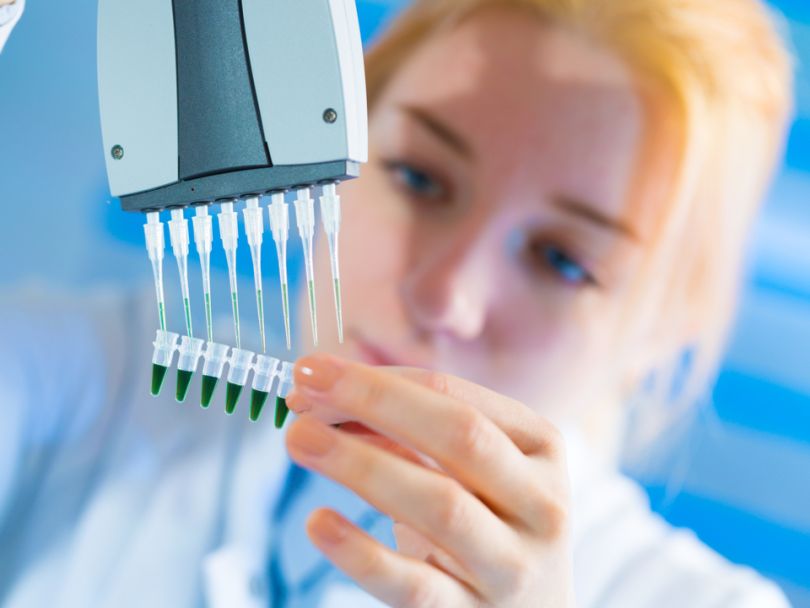 While the medical world may know more than ever about causes of cancer, the lines are far blurrier when it comes to treating the complex disease. As a result, more and more biotech firms are investing in individualized genomic research — a mission Boulder-based ArcherDX just raised $60 million to accelerate.
Founded in 2013, ArcherDX specializes in creating software for oncology researchers. Their tools help researchers identify cancer-causing genetic mutations and work toward cancer-fighting solutions.
The biotech company offers software dedicated to specific cancers such as blood cancer, sarcoma and tumors. Other software from the company helps researchers study immunity and inherited diseases. According to ArcherDX, the company's tools are designed with user-friendliness front of mind, helping make results clearer — and researchers' lives easier.
Before founding ArcherDX, CEO Jason Meyers earned a PhD in Molecular Pharmacology from Stanford University, so he knows his way around a lab.
To date, Meyers and his team have raised $95 million in total funds. The company's latest funding, its Series B round, will specifically be used to scale operations, in addition to pushing advances in the company's diagnostic programs and expanding its minimal residual disease monitoring program — a tool that helps detect disease progression and recurrence more quickly than traditional lab tests.
Perceptive Advisors led the Series B round, with participation coming from PBM Capital, Boulder Ventures, Longwood Fund and Peierls Foundation — all existing investors in the company.
As much as we all love a good startup that delivers nachos directly to your mouth at one in the morning, it is companies like ArcherDX that are paving the way for happier, healthier futures for us all.