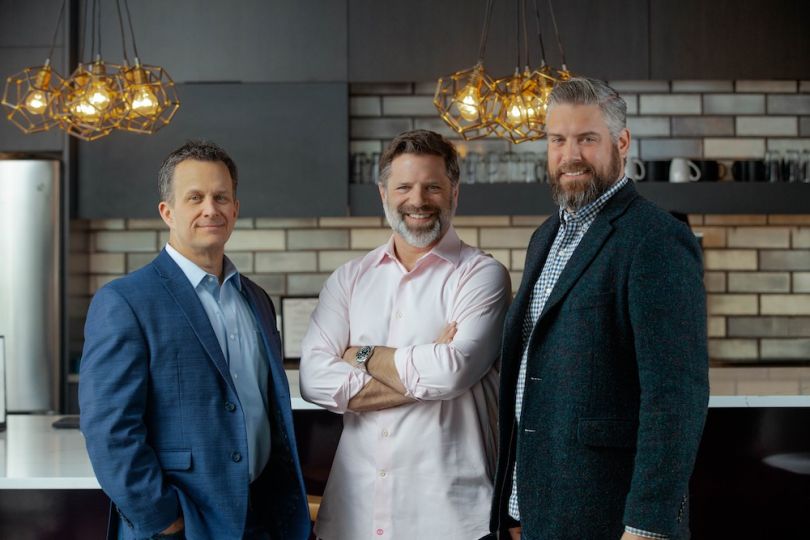 For many military veterans, accessing health care can be a battle in its own right, due to barriers of asking for help and the particular challenges of treating issues like PTSD and chronic pain. 
The result: Nearly half of veterans in need of help don't get it, according to a study by the National Academies of Science, Engineering and Medicine.
It's an issue CirrusMD, a company dedicated to improving health care access through its virtual care platform, is familiar with. Not only do they focus on helping underserved communities obtain healthcare access, but co-founder and Chief Medical Officer Blake McKinney is a veteran as well as a doctor.
On Thursday, the startup announced the rollout of a new app that will serve the veteran population by allowing them to chat with Veterans Affairs staffers about health issues as they come up. The VA Health Chat App was created in partnership with the IT firm Iron Bow.
In conjunction with the launch, CirrusMD also announced that it has raised a $15 million Series B round of funding. 
CirrusMD's co-founder and CEO Andy Altorfer said the company's familiarity with the veterans community has been helpful in creating an app to serve this specific group.
"We are as a veteran-founded company, and we care a lot about this population," Altorfer said. "It's a population that has suffered through access challenges for a wide variety of reasons, and it's a place where we believe we can have an impact and fix that problem."
We are a veteran-founded company, and we care a lot about this population." 
The startup doesn't only serve veterans, however. Founded in 2012, CirrusMD puts people in direct touch with board-certified physicians through its platform. Members can ask about anything from swollen legs to strange bumps and get immediate answers from a physician. They also have physician representatives and health care reps on hand to make sense of the complexities of pill dosage or health insurance.
The goal is to improve care access, reduce costly emergency room visits and decrease wait times and call centers. The startup works with board-certified physicians in every state.
The VA Health Chat app will be available to 200,000-plus patients across three of the VA's medical centers, according to the company.
Altorfer said the funding round will help the company expand its physician network to include more specialities, grow its product offerings and add new team members. The company expects to double in size, hiring for nearly every position.
"We have a unique product on the market and we have a big vision on where we can take it," Altorfer said. "This new funding round allows us to do just that."
Drive Capital, Colorado Impact Fund led the round along with investments from prior investors.