It's one thing to talk about supporting women in technology. It's another to actually do it.
At NetApp, words are backed up with action. The company invests in its female engineers, with opportunities like an onsite Women in Technology chapter that not only provides a proactive voice for female engineers but also seeks to raise tech awareness in the community. What's more, the company's leaders aim to create an atmosphere where all engineers can feel supported and thrive — regardless of identity. 
We spoke with three women on NetApp's engineering team about the technical challenges they're solving and what their experiences have been like as women in tech.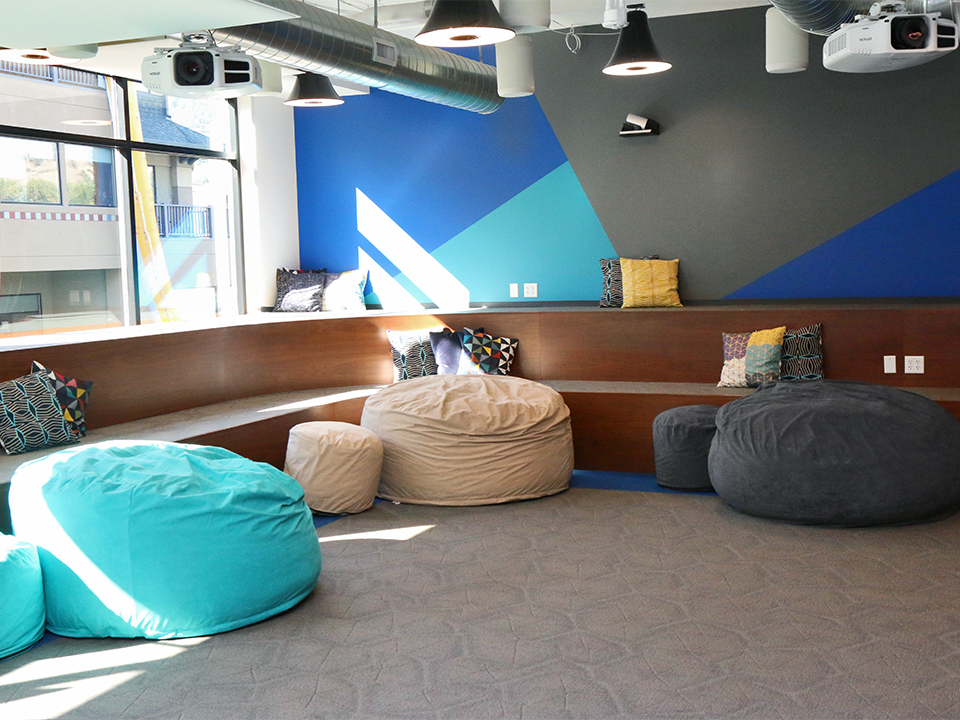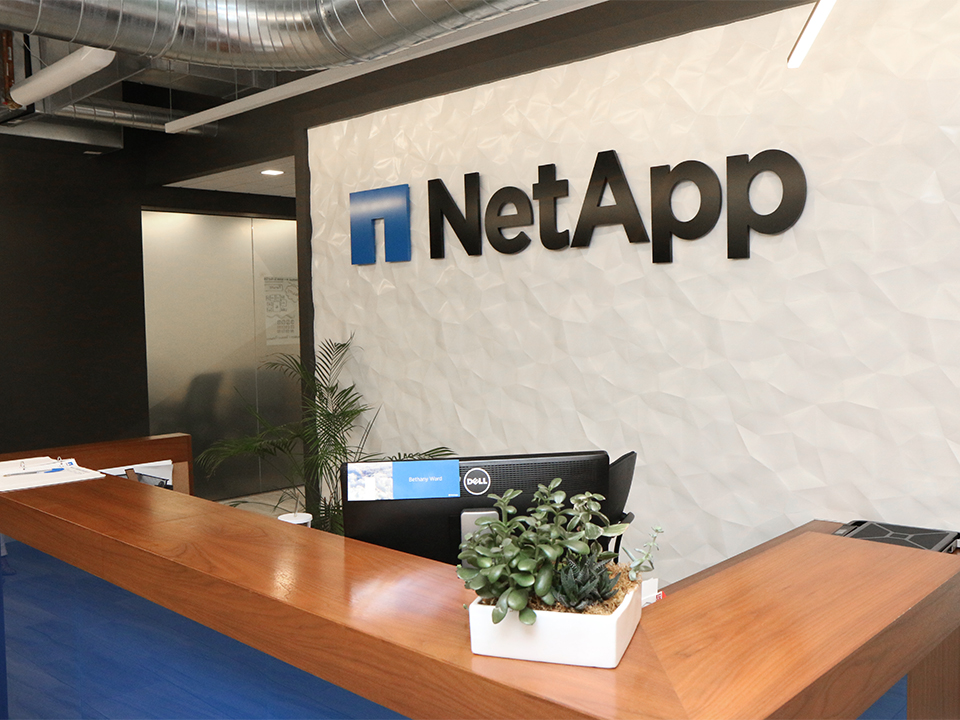 FOUNDED: 1992
EMPLOYEES: 10,000 (500 local)
WHAT THEY DO: NetApp provides companies with hybrid cloud data services that simplify the management of applications and data in the cloud and on-premises. They help companies expand customer touch points, foster innovation and optimize operations.
WHERE THEY DO IT: Headquarters in Sunnyvale, offices in Boulder
GIVING BACK: Employees receive 40 hours of volunteer time off a year to give back to the community.
IDEAL CANDIDATES: While technical skills are important, NetApp looks for people who are enthusiastic and bring positive energy and motivation to every task.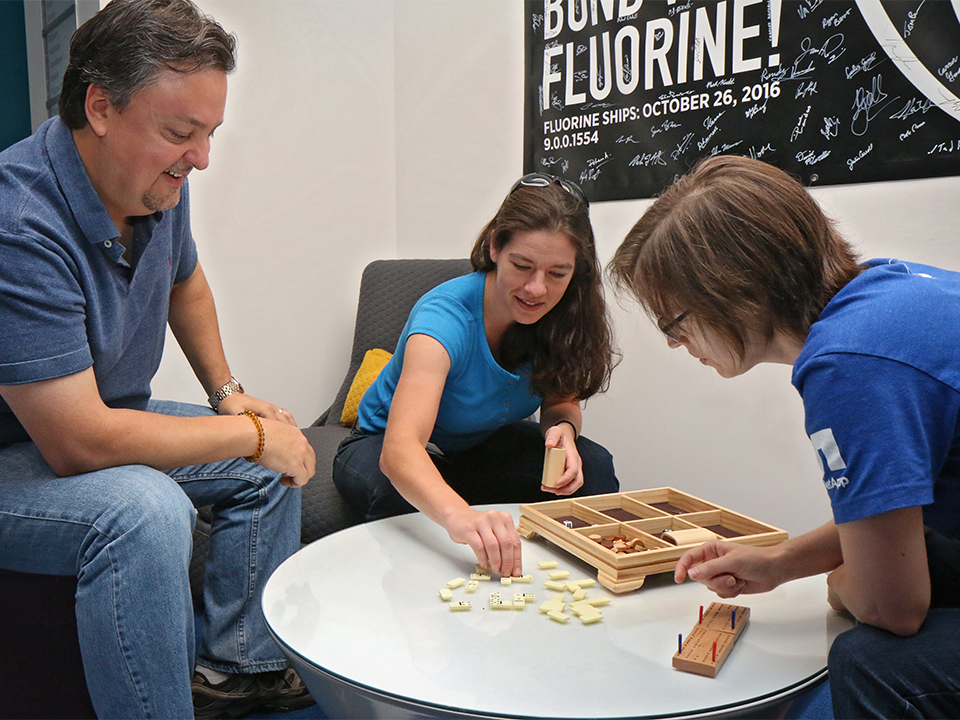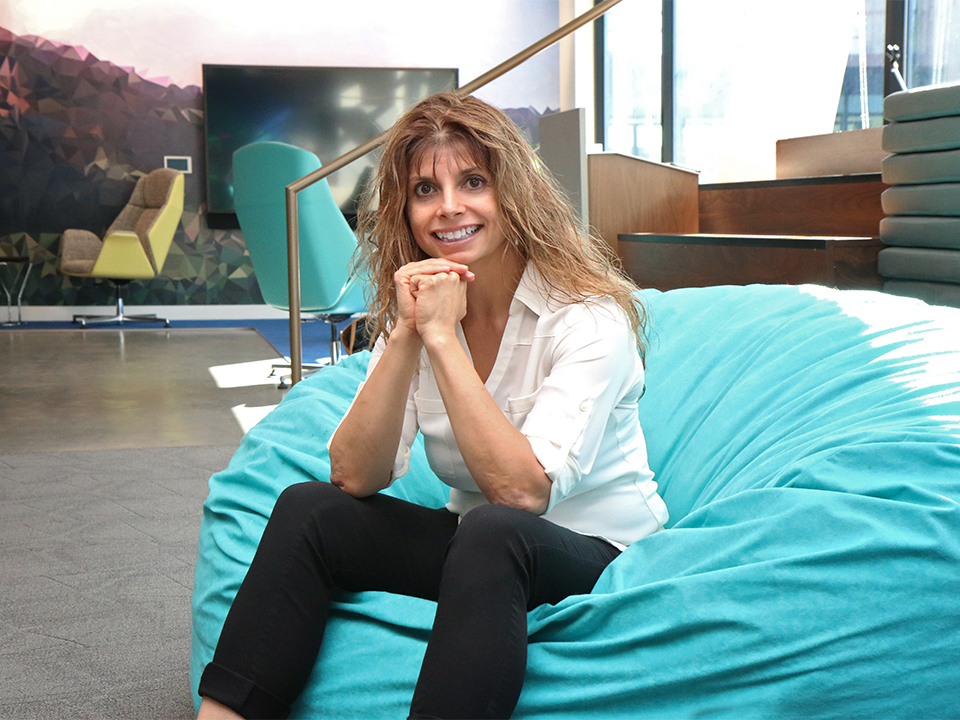 Andrea Garcia, Engineering Manager
Andrea manages, coaches and leads a team of engineers who create and maintain NetApp's automation framework and services. Her team supports product engineer testing and development.
BEYOND WORK: She enjoys working out, science fiction, riding motorcycles and spending time with friends and family.
How has your background influenced your management style?
I started as a satellite operations engineer before transitioning to become a software test engineer. Before that, I worked in the construction industry to put myself through college, where I majored in physics. I've also been the primary single parent to my two college-age children since they were three and one years old.
Every one of those experiences has contributed to who I am and how I view managing and leading. I never stop learning. I adapt my style as needed and to the best of my ability. Every situation is different, yet similar. Every individual and team is different but carries commonalities. Being flexible and keeping the end goal in mind is key to leading any team or situation.
Being flexible and keeping the end goal in mind is key to leading any team or situation."
What's the most interesting technical problem your team is solving?
We support an ever-growing organization of engineers, while our team needs to remain small and agile. We have huge, monolithic services we need to maintain that had made us siloed. We're working to break down those silos so we can support any service. We want to be able to accommodate constant change and scale to keep up with our growing internal customer base.
To reach those goals, we're talking to our internal customers and understanding their needs. We're developing use cases and requirements with them to build in quality from inception to the end. We're also creating small services built with a common architecture and interface to enable my engineers to support those services and avoid siloed knowledge. This will be a long road, but we've outlined our path and will continue to reassess along the way. It's been challenging and has stretched us, but it's also been very rewarding.
How does your team approach collaboration with a client?
My engineers engage with and speak directly to key stakeholders to understand their needs and how they are using our services. We then follow the scaled agile framework and use the agile scrum methodology to complete the task.
What does the industry need to do to attract and retain more women technologists?
There are a lot of small efforts — we just need more of them. Some schools and companies are focused on getting females excited about technology early, and some toy makers are making technically-geared toys more attractive to females. These are great efforts, and anything we can do to increase early-development exposure is a good thing. However, I do dream of a time where these efforts are no longer needed, and we can focus on the individual at all stages, asking and addressing how to set this person up to be the best human being.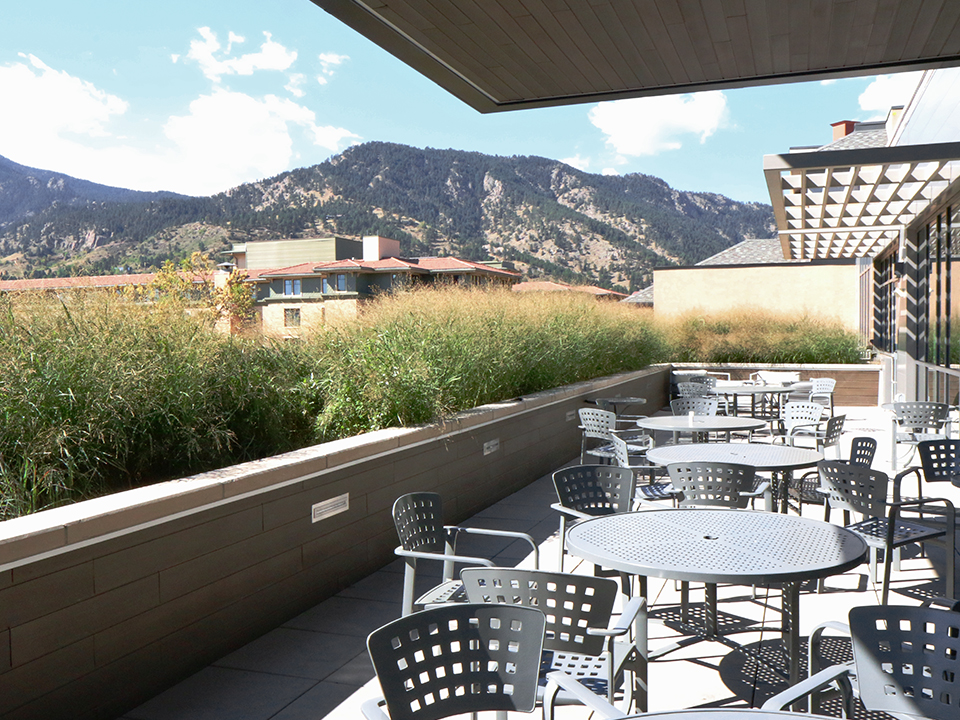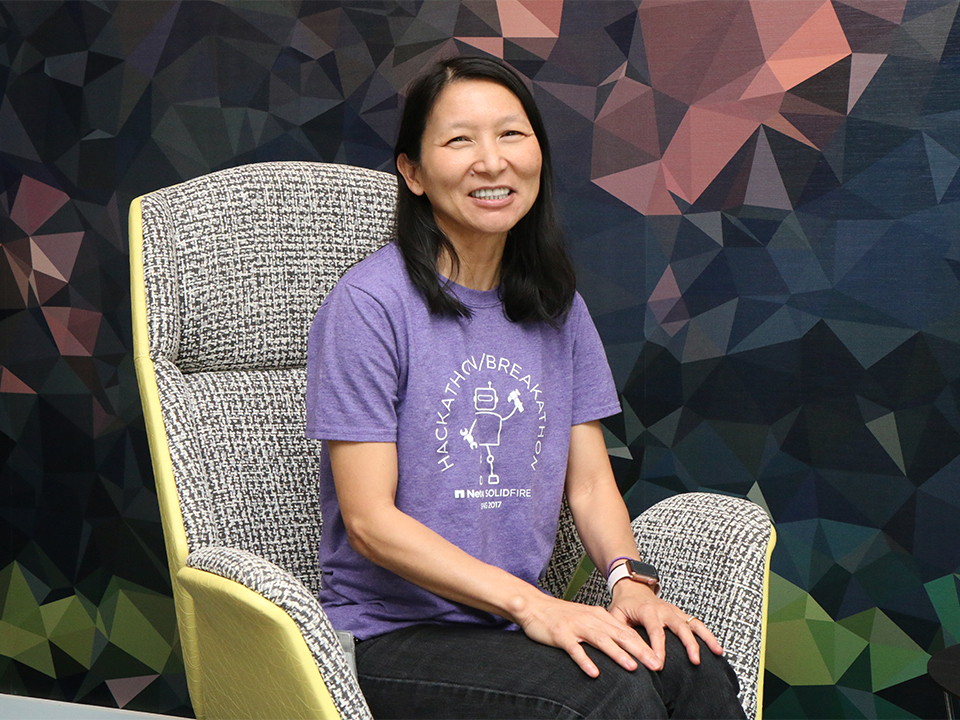 Siew Yang, Automation Development Engineer
Siew is a developer for the test automation framework. Her role involves collaborating with team members and stakeholders, implementing new features and addressing issues that arise.
BEYOND WORK: Siew enjoys meditating, working out and playing guitar to promote a positive outlook on life and reduce stress.

What's the biggest challenge you've faced, and how did you overcome it?
I've been learning the programming language Scala. Despite more than 12 years of Java experience, it was still difficult to become proficient with Scala. Fortunately, I have access to O'Reilly Safari, which has online training and books that have been very helpful. My manager also organized an onsite training for the team after recognizing a need for it.
How does NetApp help women advance in technology?
We have a Women in Technology chapter onsite that provides a proactive voice for women engineers. This chapter also participates in a lot of local volunteering opportunities that seek to raise awareness about technology among young people in local communities.
NetApp also sponsors and sends participants to many conferences for women in technology. Not many companies are willing to make those kinds of investments.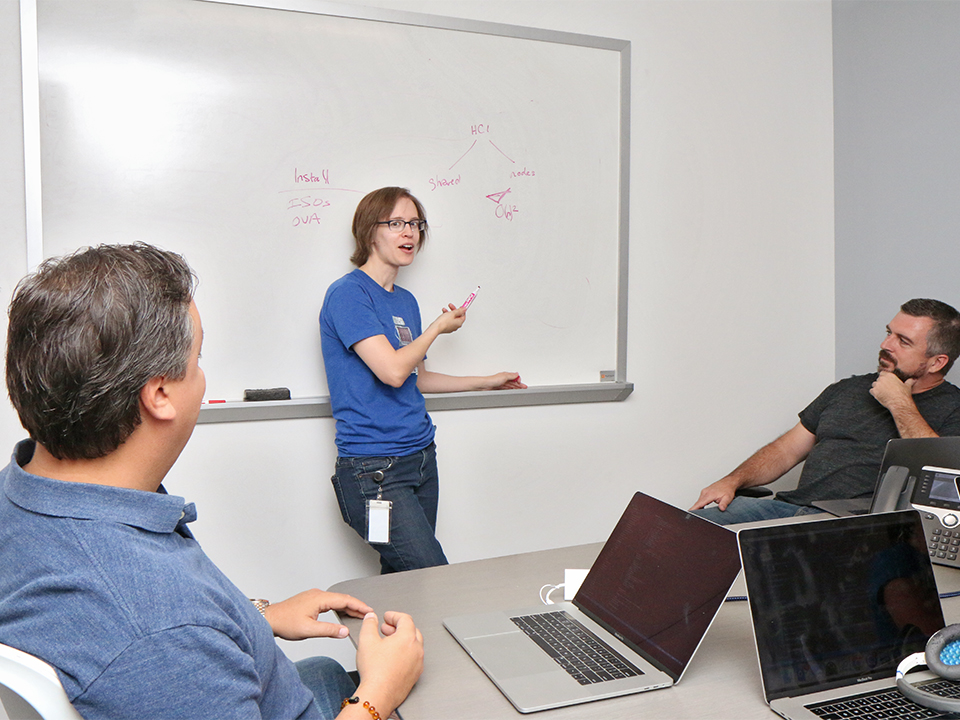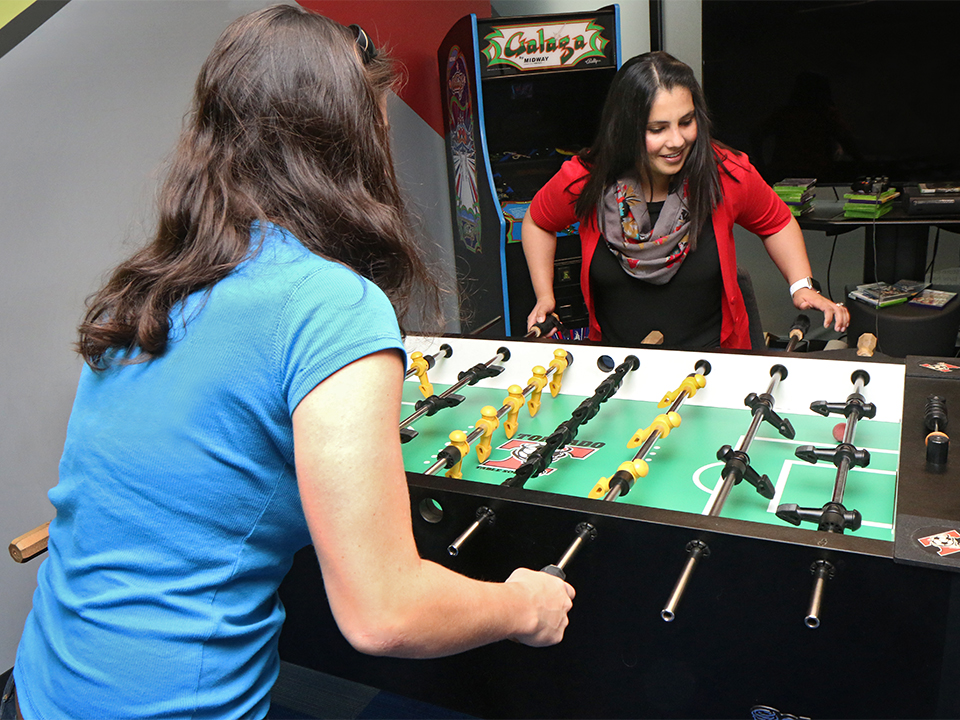 What does it mean to you to report to a female engineering manager?
I have reported to great male and female engineering managers in my career. I don't think either gender has an advantage as a manager. However, I like my current manager because she's full of positive energy, fair and open-minded. She also challenges us, encourages teamwork and makes herself available.
Nothing is permanent, and small steps lead to big change."
What advice would you give other women looking to break into the tech industry?
Pursue your passion and don't be intimidated by the gender imbalance in the technology sector. Nothing is permanent, and small steps lead to big change.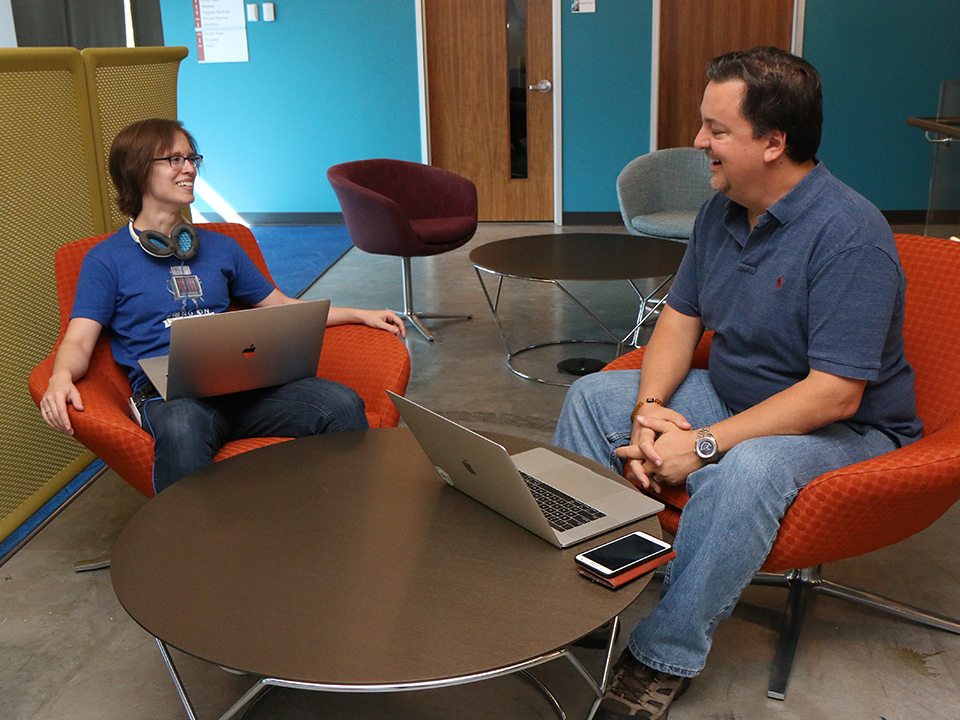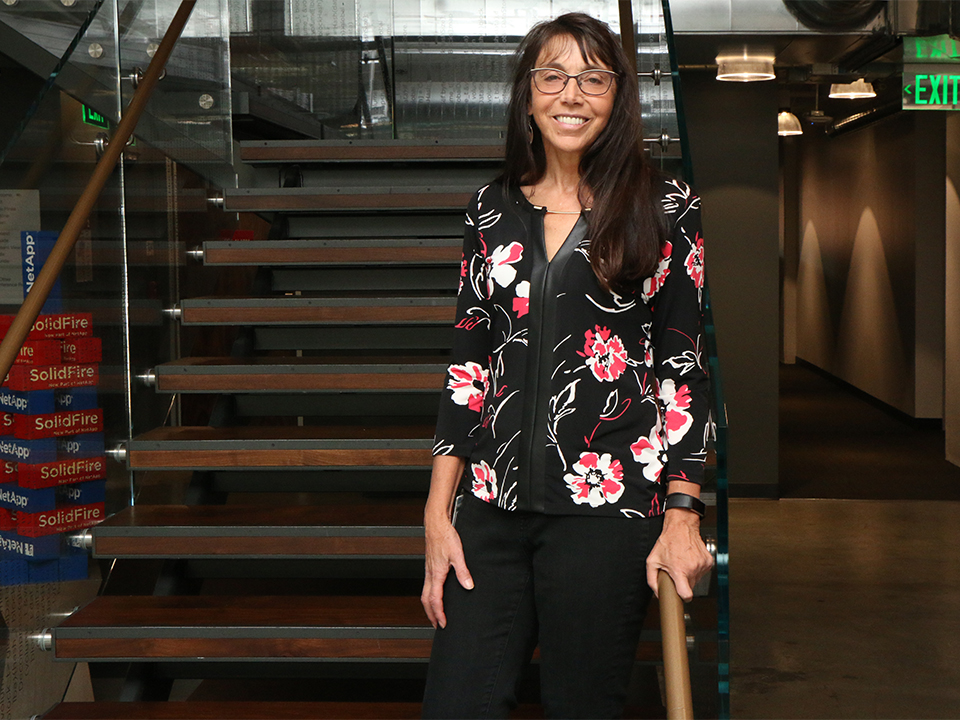 Erna Razgulina, Senior Software Engineer
Erna works on the automation infrastructure team, with an expertise in full-stack development. She works on front-end and back-end support and implementation for NetApp's automation tools.  
BEYOND WORK: Erna enjoys cycling and skiing. She's not afraid to ski double black diamond slopes or complete century rides.
What is the breakdown of your day?
My day starts with emails and hip-chat room messages. Sometimes customers report issues and those become the top priority. It might take an entire day to triage those issues. If there's nothing urgent, then I'll proceed to my tasks that were planned for the sprint.
What stack do you use to accomplish those tasks?  
My tech stack is composed of programming languages like Python, C++, TypeScript, JavaScript, JQuery, Angular 4, knowledge of Linux, Windows and MySQL. My everyday work includes coding, debugging, design and implementation of new features in a tool or service.
I'd encourage women to look at themselves not as women, but as engineers." 
Have you encountered any challenges as a woman in tech?
We often have to work harder to prove ourselves or be promoted. I didn't have this problem in school, but I'm from Russia so it could be rooted in culture. I majored in applied math, and nearly the entire class was composed of intelligent women.
But I think the reason there aren't many women in tech roles isn't that we aren't smart enough or interested enough in technology; it's because society viewed women as wives and mothers first and engineers last. Meanwhile, men's roles were around work. It has made it harder to compete.  
What advice would you give other women in the tech industry?
I'd encourage women to look at themselves not as women, but as engineers. All engineers have different strengths and skills, and it is your strengths and skills that make a difference, not your gender. NetApp is a great company where that holds true.