A lot of companies talk the talk about office culture and employee engagement, but at Zoom Video Communications, there's an entire team dedicated to keeping employees happy.
The team, dubbed the happiness crew, takes a holistic approach to employee engagement. Whether it's organizing volunteer efforts at Habitat for Humanity, arranging office events like Bring Your Parent to Work Day or decorating desks with rubber ducks, there's something for everyone.
It's this dedication to office culture that has helped Zoom continue to grow. We spoke to four Zoom employees to learn more.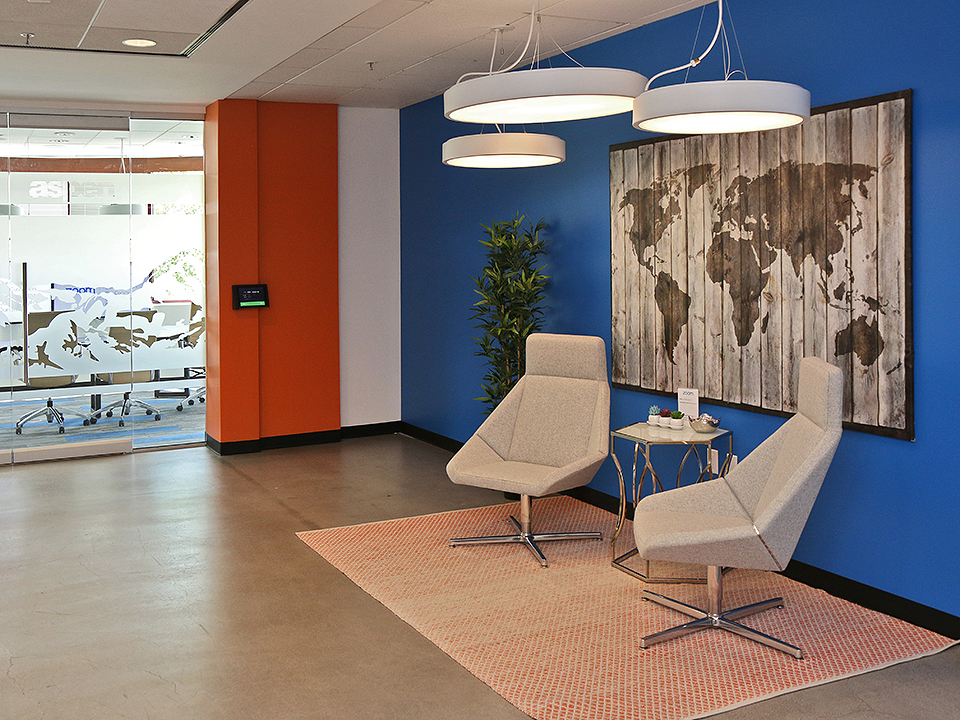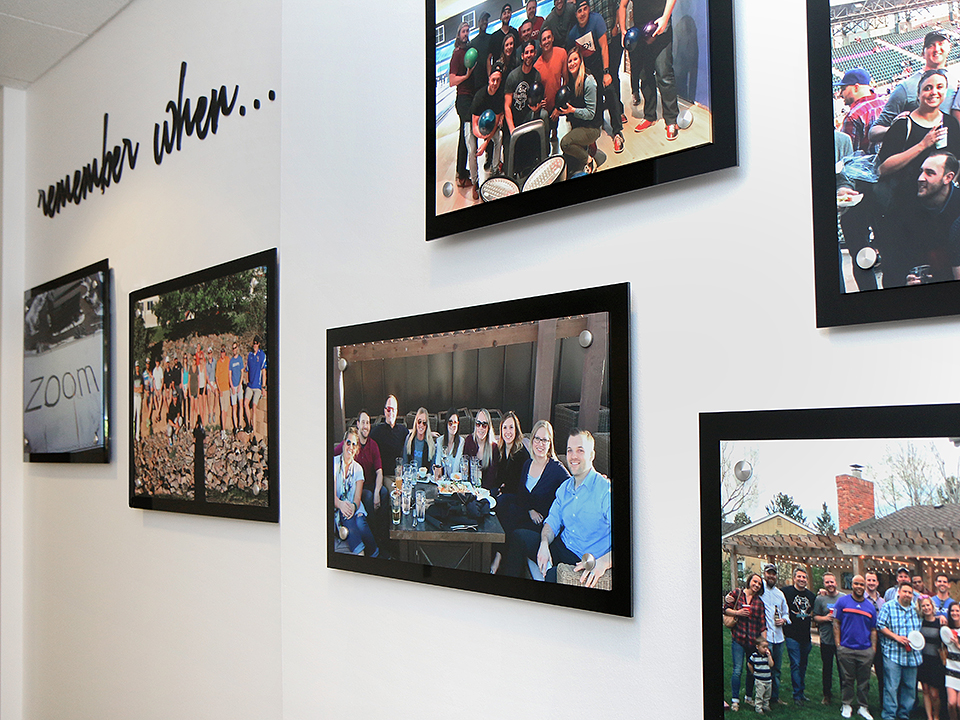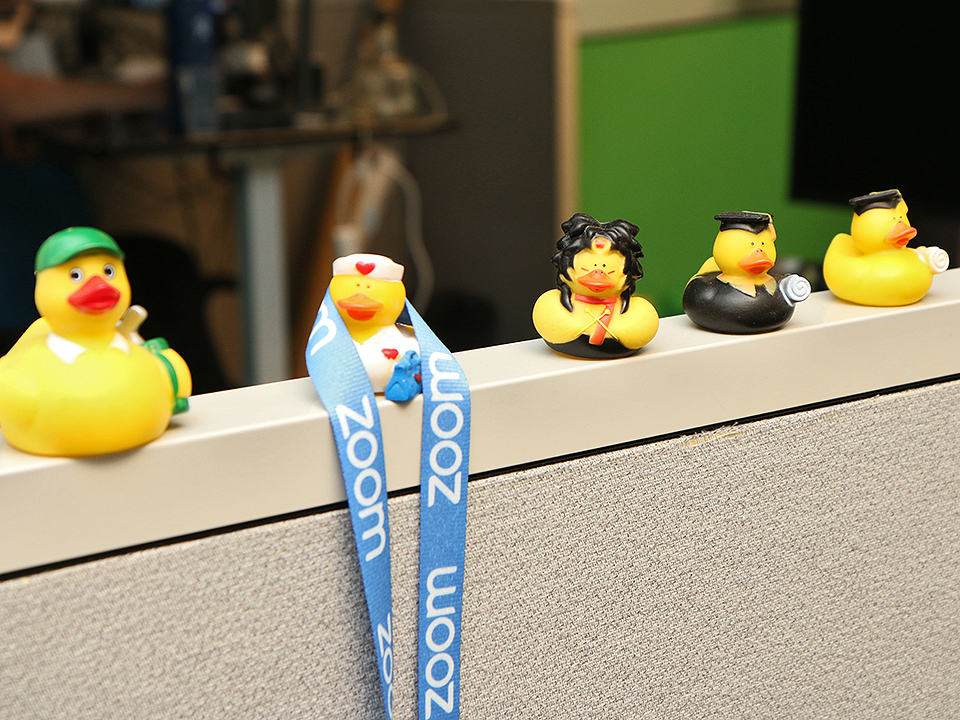 FOUNDED: 2011
EMPLOYEES: 1,200-plus (more than 180 in Denver)
WHAT THEY DO: Zoom provides a platform for video and audio communication, collaboration, chat and webinars to help businesses bring their teams together.
WHERE THEY DO IT: Denver and worldwide.
THE PERKS: Employees are provided four free meals a week and a fitness reimbursement.
ELEVATE: Professional development and career growth are a priority for the Zoom Video sales team. Learn more.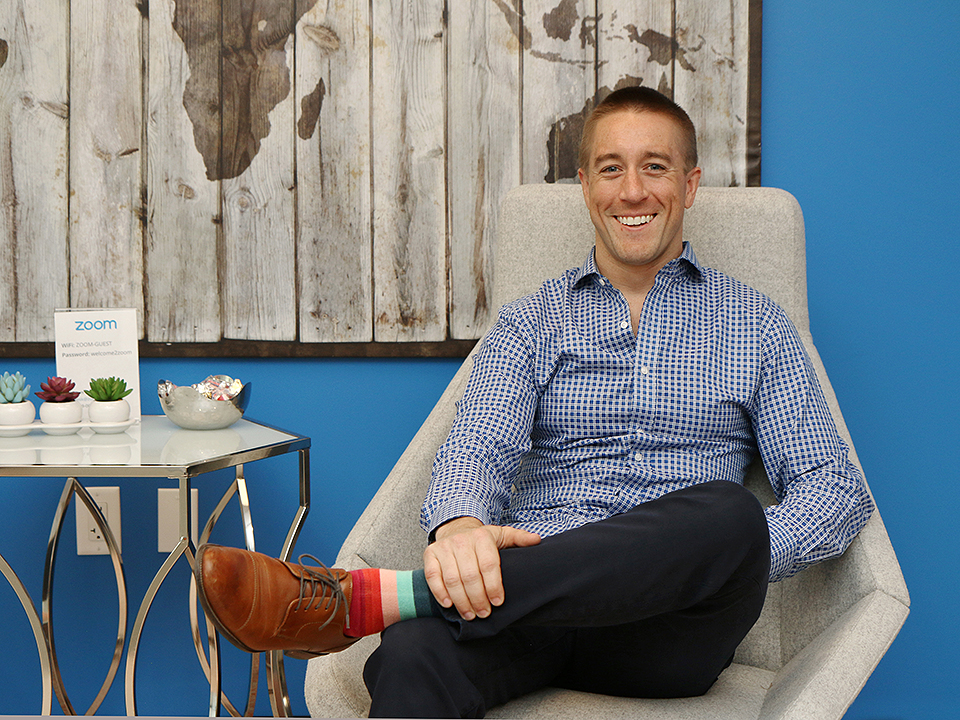 Steve Snyder, Account Executive, Team Lead
Steve Snyder leads a sales team targeting the company's franchise and independent consultant customers. He works to grow the team, define its strategy, increase the company's footprint within that segment and make customers happy.
BEYOND WORK: Steve has been training in jiu-jitsu for the last five years.
We understand your company has a group called the happiness crew. What does that entail?
The happiness crew maintains the company culture at each location through events, celebrations, community involvement and volunteering. These activities not only help maintain our culture as we grow; they also keep employees connected and feeling appreciated. My role in the happiness crew is to coordinate the volunteer events so all Denver employees have access to regular opportunities to volunteer in our community.
The happiness crew maintains the company culture at each location through events, celebrations, community involvement and volunteering."
What do you like most about your company's culture?
Zoom empowers and supports its employees. From employee suggestions in our all-hands meetings to sending flowers to an employee with an ill relative or celebrating a birthday or a newborn with treats, there are countless ways the company supports us and we support each other.
What are some of the happiness crew's most memorable activities?
We've been able to volunteer at a number of amazing organizations like Habitat for Humanity, Special Olympics, Brent's Place, Denver Food for Thought and the MS Society. These events allow employees to give back to the community, work alongside coworkers on different teams and make a difference for causes they care about.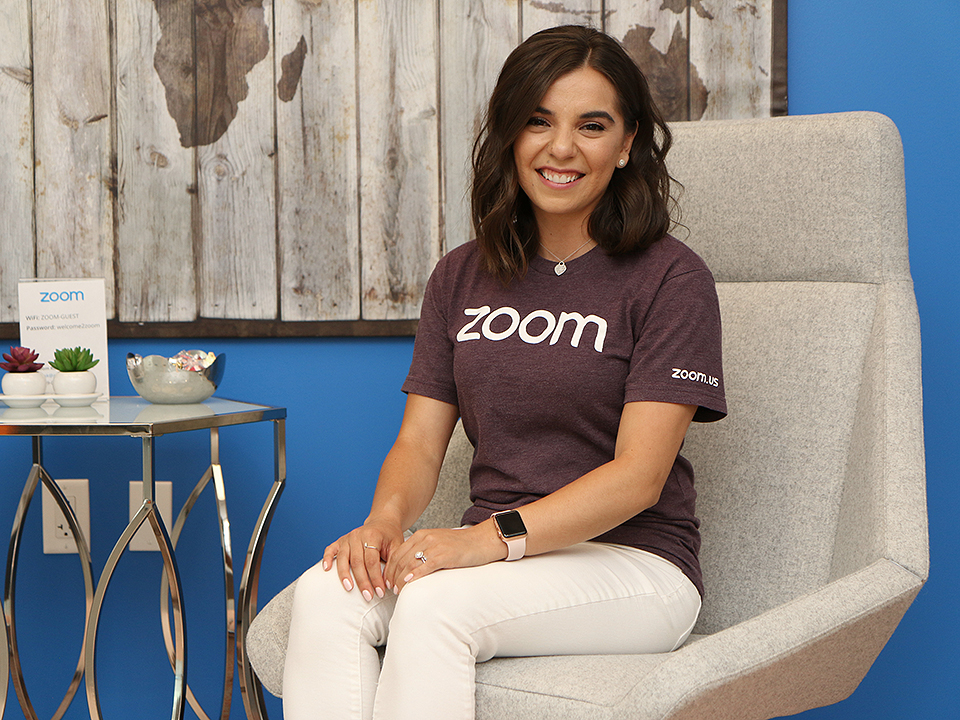 Ashley Borlaug, Technical Recruiter
Ashley Borlaug is a technical recruiter. Her team focuses on ensuring candidates have a positive and smooth experience throughout the hiring process.
BEYOND WORK: Ashley loves to travel and spend time outdoors.
What is the onboarding process like for new hires?
All new hires attend a training in San Jose, where our onboarding team builds aspects of our company culture into the week-long syllabus. The trip is a great opportunity for new employees across our offices, both nationally and internationally, to build relationships. Once back from our new hire training, our happiness crew will sponsor a new hire breakfast, where everyone in the office is encouraged to meet the new individuals joining our team.
As a new hire, you can also expect to participate in our mentorship program, in which a tenured Zoom-er will show you the ropes of Zoom's culture and company outreach. We also have a huddle every Monday morning where individuals highlight someone who impacted them over the week and we discuss any office news.
The trip is a great opportunity for new employees across our offices [...] to build relationships."
How does your office reinforce your company's culture?
Our office accommodates all work environments. You can sit at your desk space, in an open area or inside a Zoom Room. We also have two fully stocked kitchens and a game room. If you need to take a minute to yourself, we also have a wellness room with a yoga mat, candles and comfortable seating.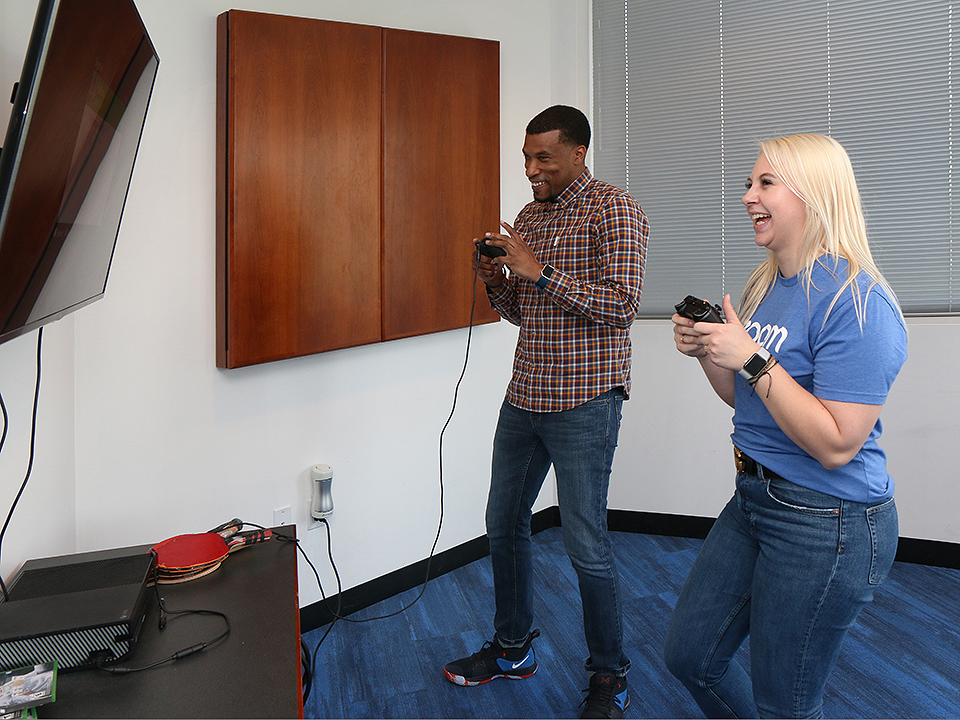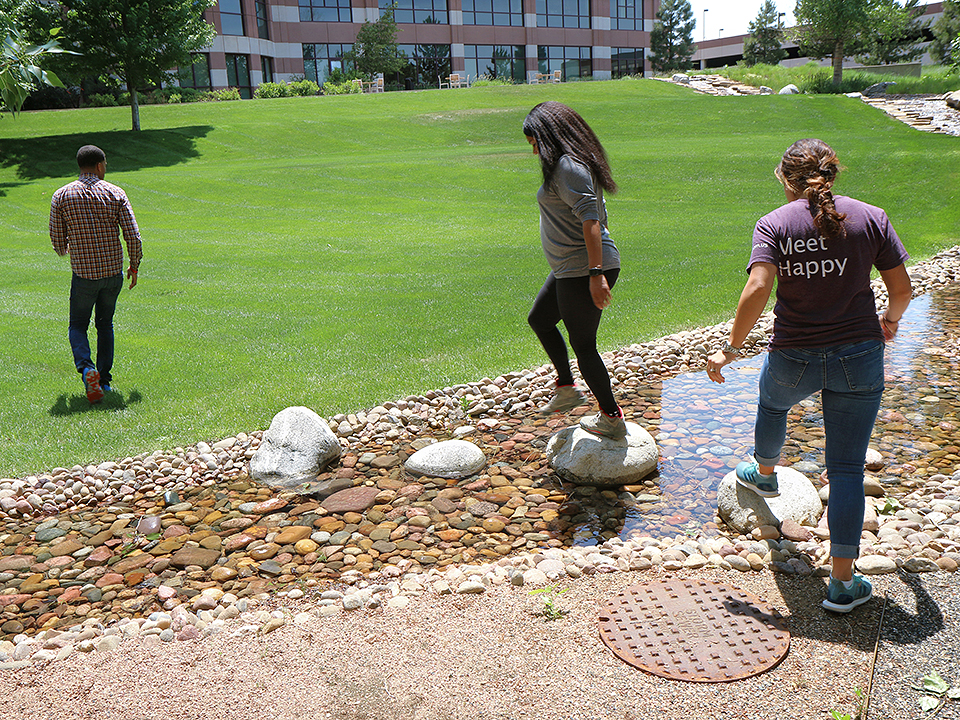 As the company grows, how does your team maintain company culture?
When it comes to hiring, we highly value employee referrals because we know employees want to help maintain our culture. Internally, our employees care so much about our culture that they volunteer their time planning office events and celebrations. Maintaining company culture is a group effort, and our team rocks.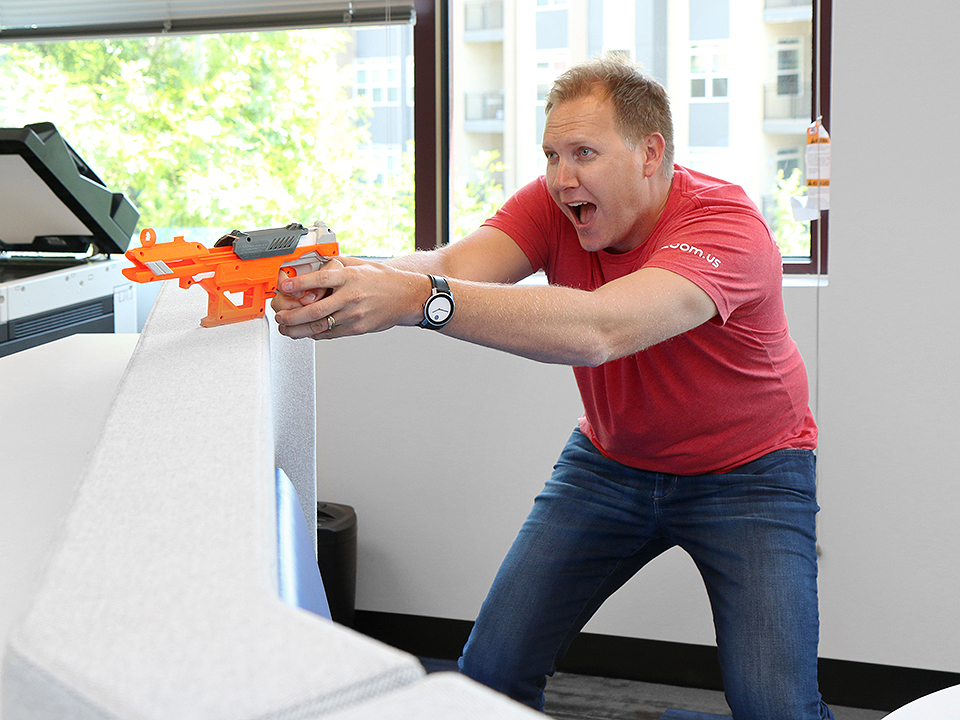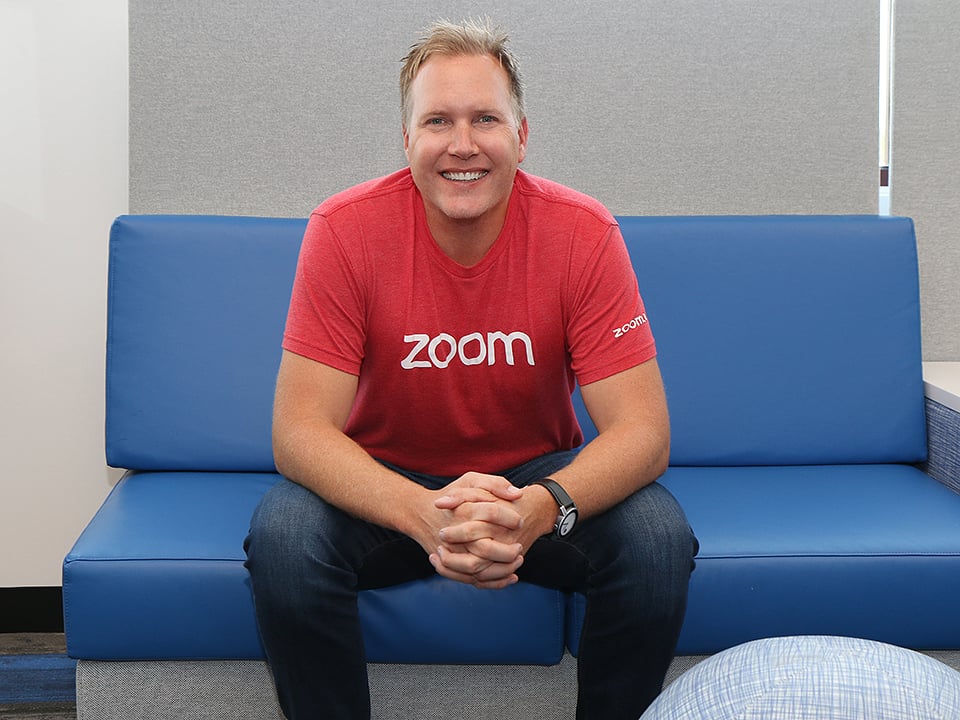 Ben Volkman, Denver Sales Leader
As Denver's sales leader, Ben Volkman's goals are to deliver a satisfying product to its customers and build a happy and motivated team.
BEYOND WORK: Ben spends time with his family, explores new restaurants in Denver and enjoys the concerts and sports available in the city.
How do you put your company's values into action?
The Denver Post awarded us the "Best Place to Work in Denver," which was the result of anonymous surveys with employees around culture. Our happiness crew is also dedicated to Zoom's culture and coordinates events like Bring Your Parent to Work Day, Bring Your Kid to Work Day, Zoom Olympics and happy hours.
Our happiness crew also attends volunteer events to give back to our community, and we have a team dedicated to creating fundraisers for families in need, disaster relief and other emergency scenarios.
One of my favorite events that the happiness crew put on was Bring Your Parent to Work Day."
What's been your favorite happiness crew event?
One of my favorite events that the happiness crew put on was Bring Your Parent to Work Day. During all my interviews, I ask, "What motivates you?" After a lot of probing, it usually comes down to family and how the employee was raised.
To meet the parents and family members who motivate our employees brings it all full circle. After spending time with their parents, I can see where they get their drive and tenacity to be successful.
When it comes to new hires, how do know you've found a culture fit?
I ask every potential employee to describe what culture means to them. I want to learn what their definition of culture is and make sure it is aligned with our core values. I also ask about what they think they'll add to our culture.
As we grow, there is a challenge to maintain the culture we have built. I am looking to only bring on new talent that will add to and build on the current culture we have to make it even better.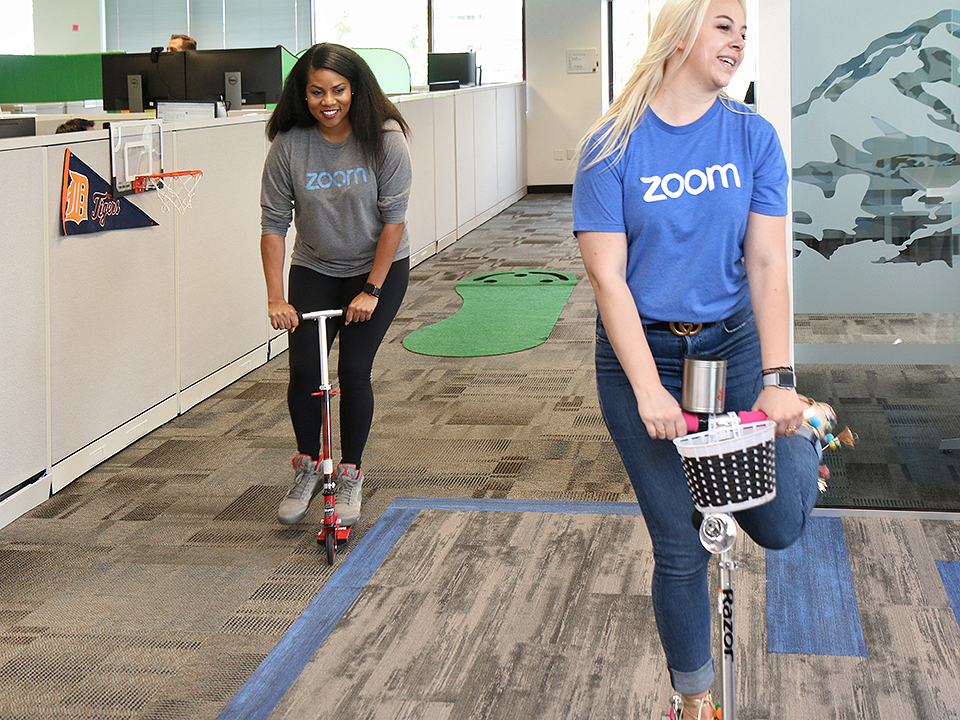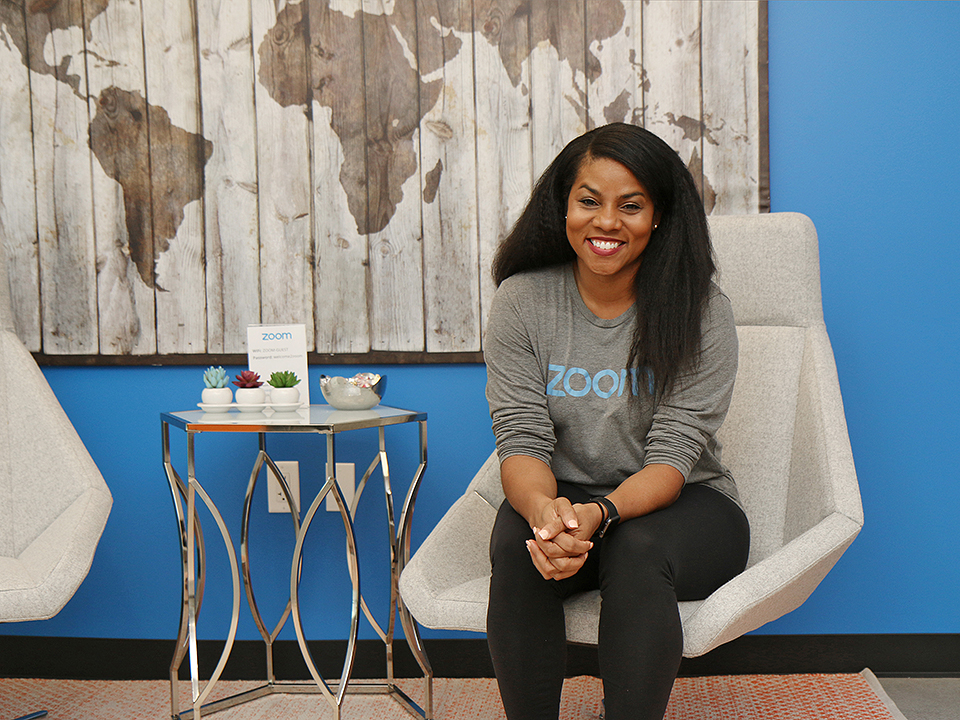 Anna Pinckney, Sales Operations, Order Desk Lead
Anna Pinckney's daily duties consist of a mixture of sales operations and processing orders. She conducts quote creation training for sales reps and handles issues with sales managers.
BEYOND WORK: Anna enjoys spending time with coworkers and learning about their hobbies.
How would you describe Zoom Video Communications' culture?
The culture is like a large family. We all come together once in a while, and it is so much fun when we do. Even when we aren't together or in contact often, we still have that connection and are able to pick up right where we left off. It creates an easy-flowing work environment that invites collaboration.
How does that culture compare to your previous work experiences?
I've worked at more traditional companies where I had to wear heels every day and decisions were made from the top down. I felt like I was just a worker bee and couldn't make an impact or contribution within the company. At Zoom, I feel like I can contribute on a daily basis.
At Zoom, I feel like I can contribute on a daily basis."
What company tradition means the most to you?
During our all-hands quarterly meetings, each office recognizes employees who have made an impact with a photo and a blurb about how they made a difference. This is huge for morale. Sometimes, we move so quickly to help each other out that we forget how big of an impact we make on that individual and department.
We also have a duck tradition that I am very fond of. Anytime someone volunteers for a Zoom event that supports the community, they get a yellow rubber duck. You'll see them proudly displayed at everyone's desk. It is a fun way to support the community.