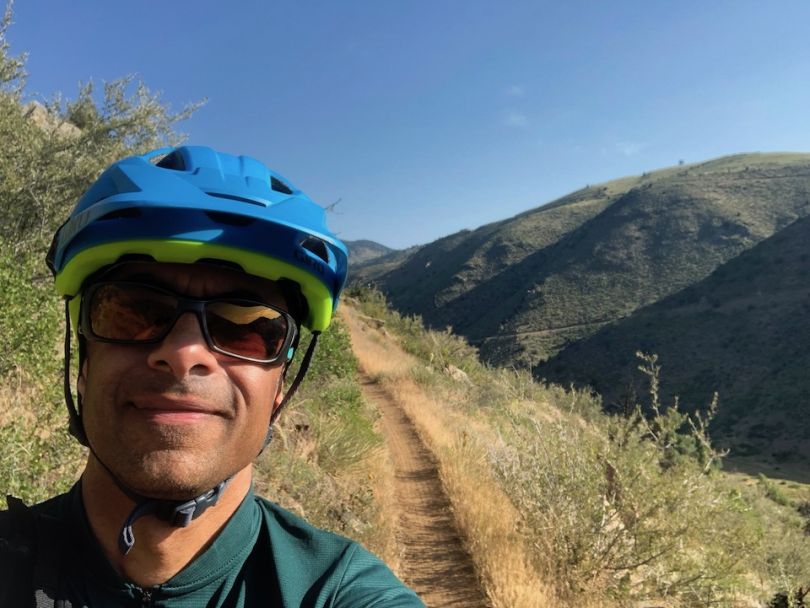 As a global professional services firm, Trineo works closely with its enterprise customers to realize powerful digital transformations. Partnering with clients like Clear Channel, Alterra Mountain Company and Fonterra, Trineo must navigate systems old and new, lumbering and nimble, to develop modern, agile and highly integrated technology platforms.
This type of work presents a number of exciting challenges and opportunities for Trineo employees, chief of which is the opportunity to collaborate cross-functionally and directly with members of their customers' teams.
We talked to Trineo's CEO, CTO and co-founder, Abhinav Keswani, to learn more about how his team gains traction in complex technical environments and why the company's organizational structure is so crucial to their — and their customers' — success.
What does a typical day look like for your tech team?
Our team of 65-plus employees is split into cross-functional project teams that include engineers, UX designers, business analysts, project managers and strategists. They work closely with customer teams and take an agile approach, which means they conduct standups and collaborate frequently — whether they are co-located or distributed across offices.
The tech team puts a lot of effort into code review as part of our internal QA process. They also interact heavily with other non-technical team members to develop a fuller understanding of granular and macro deliverables and solve for customer needs. The team also participates in retrospectives, planning/design meetings and other reviews in which we plan for the future and improve on past performance.
Sound technical and UX outcomes come from great working relationships between empowered and motivated people."
How do you overcome the challenges and complexities of the technical environments you work in?
Our customers have many decades, and in some cases over a century, of operating history. Therefore, they may have an organizational structure that may not align with modern, nimble and lean digital groups. System disparity and old school structures aside, we qualify very early that the customer has an appetite for solving business problems with efficiency and using sound technical patterns.
To overcome those challenges, we focus on gaining traction in complex environments by establishing teams that are composed of Trineos and specific roles filled by our customer's team. We never operate in isolation, and our customers understand that they have to show up every day and take equal responsibility for both short- and longer-term success. Sound technical and UX outcomes come from great working relationships between empowered and motivated people.
Can you give us an example of some of the technology you have created?
We've done a lot in our eight-year history. The best local example is our work for Alterra Mountain Company. Trineo designed and built the Ikon Pass e-commerce and identity solution and worked with Intrawest before that. We have worked with them for over three years, and the work continues today.
We built a new, modern customer-facing experience, and established and maintained each resort guest's digital identity. Part of the challenge was to integrate disparate, legacy infrastructure on the back end and make sure that the system would scale to handle huge spikes in demand. We worked very closely with an excellent customer team to develop highly effective back-end system integrations. This integrated approach orchestrated the full lifecycle of ski pass purchasing and ticket reloading through to order fulfillment, allowing resort guests to make the most of their time and get on the mountain faster.
What are some current or future projects you're really excited about?
We've been a Heroku partner for almost our entire eight-year history and are known as a boutique partner that always seeks a high-quality outcome for our customers. In the last 18 months, in collaboration with Heroku, we have started expanding our technological footprint to include specific AWS offerings like Lambdas, Cognito and Kinesis. We're really excited about providing our customers with the best of both — an expression of a continuum of technologies that enables us to focus on solving problems at the application level, as opposed to the infrastructure level. Expanding our services to include AWS is an excellent milestone for Trineo.
How does your tech team work together? Is there anything special about the processes your team uses?
We focus on relationships first and foremost. A group of people who can hold a compassionate and firm conversation with a sense of humor can achieve anything. Our collaboration tools are pretty commonplace: Jira, Confluence, Slack, Google Suite. Our tech stack is something we have deep expertise in. It's the way we work together that makes for a happy and productive team.
What values are held on this team? What was a time your team lived out one of these values?
Collegiate support is one of our core values. One of our team members has been fighting a serious illness for a long time. We maintain his role and position for him and support him in every way we can. He is now improving every day and spends a couple of days in our Christchurch office retraining and spending time with his team.