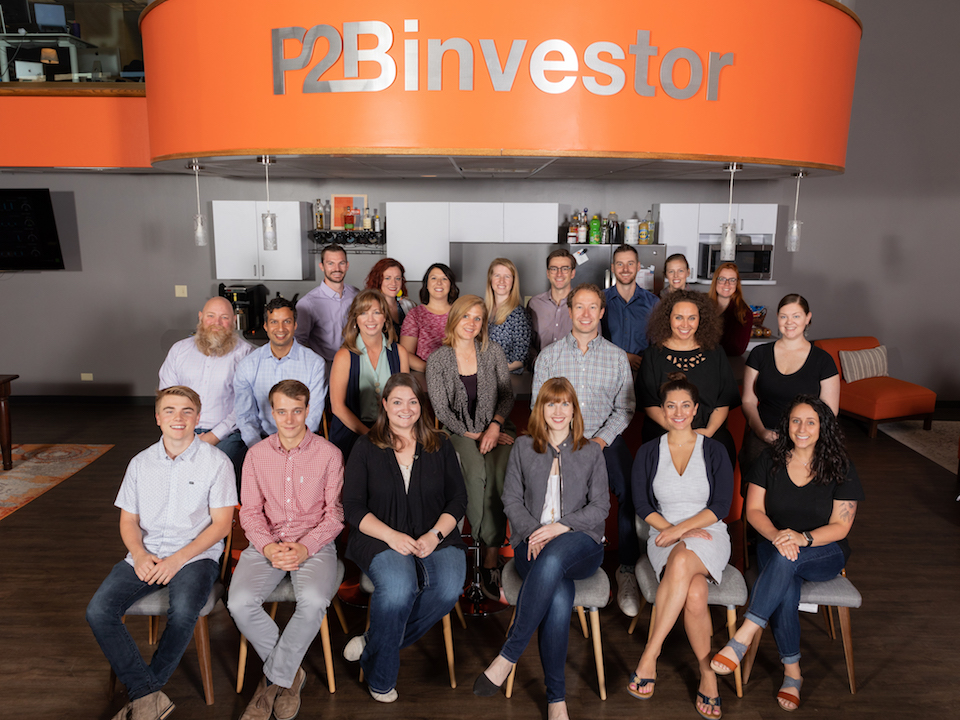 Securing capital to grow your business can be tricky and expensive — particularly for businesses that are too big for small business loans but not quite big enough to access traditional bank lines of credit.
Today, Denver-based P2Binvestor raised some capital of its own to help more small- and medium-sized businesses get the funds they need to thrive.
The company, which delivers a crowdsourced lending and investment platform, announced the close of a $17 million round of funding this morning. P2Bi raised a combination of equity and debt, taking a page from its own book and crowdfunding the debt facility from a group of more than 20 private and institutional investors.
At the heart of its platform, P2Bi enables both lenders and borrowers to diversify the risk of larger loans. Within any one P2Bi loan, there could be hundreds of participating investors. For investors, that means bearing less of the burden of recuperating their investments — not to mention bearing less of the administrative costs. For borrowers, that means increased flexibility, lower interest rates and a lender that will be more willing to work with them if business takes a turn.
What businesses want is a lender that, when things go wrong, will work with them — not panic."
"For traditional, non-bank lenders, every loan they fund is going to be 100 percent their money," said CEO and co-founder Krista Morgan. "This means that if something goes wrong with a million dollar loan, they have a lot at stake. So their response to things that go wrong in the portfolio is going to be about protecting their million dollars.
Take that same million dollars from P2Bi and we could have something like 200 participants in that one million dollar line of credit credit. So while it doesn't mean that we won't care about getting that million dollars back, it does mean that the risk is more diversified and we can be more measured in our response. What businesses want is a lender that, when things go wrong, will work with them — not panic."
P2Bi plans to use the investment to expand its bank partnership program, which enables banks to extend their reach in the SMB market and build early, long-lasting relationships with businesses while reducing their overall risks. The program launched in October 2017 with participation from New Resource Bank, a B Corporation with a focus on serving values-driven businesses and nonprofits. Through the program, New Resource has already closed seven loans worth more than $16 million.
P2Bi's lending portfolio is largely funded by its marketplace, which includes banks as well as institutional and private investors. However, the company also participates in its marketplace by extending and originating lines of credit. The new debt facility will enable P2Bi to continue — and deepen — that participation.
"Our mission is to provide next-generation financing for the next big thing," Morgan said. "You have these companies out there doing amazing things. Our goal is to give them better-quality financing. We want to be powering a billion dollars worth of lending to these high-growth companies to help them then go and create bigger companies and create more jobs. That's really what drives us."
In addition to expanding its partnership program, P2Bi plans to grow its Denver team. Morgan said that the company will invest heavily in its technology, evolving the P2Bi platform into a product that would allow lenders and banks to leverage its technology. The company will also hire additional sales and marketing support, with a focus on its ongoing commitment to diversity and inclusion.