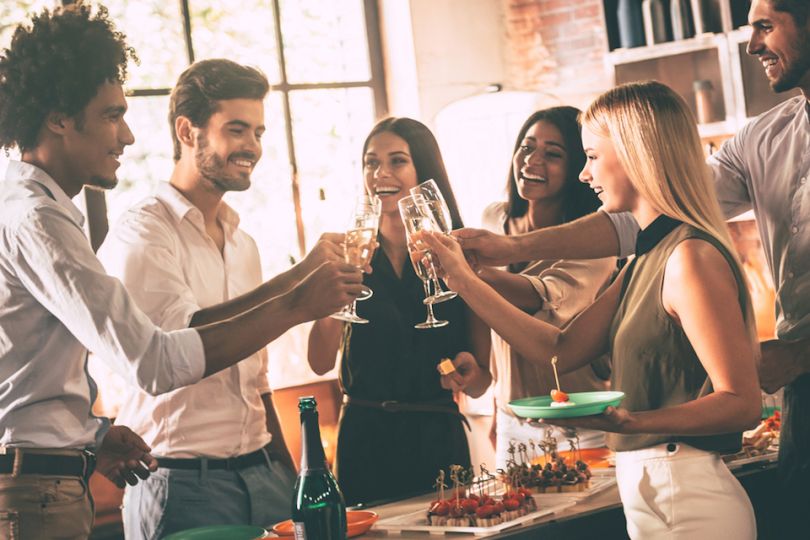 Every week, we dig through our events calendar and hand-select five events worth checking out. Here's what's happening this week in Colorado tech.
Built In Brews at Convercent, June 14 at 5:30 p.m.
Come grab a beer with Convercent and other members of the Built In Colorado community! Built In Brews is a monthly happy hour, and this time around, Convercent is inviting you into their office to meet their team, experience their culture first-hand and learn what it has in store for the future. Get your tickets here!
The 2018 Sales Recruiter Panel Discussion, June 11 at 5:30 p.m.
Denver recruiters from companies like Amazon and Wowza are hosting this discussion to talk trends in the Denver scene, offer job advice and give some insight into what they are looking for in candidates. The event also includes a presentation on the importance of mental health and what Kristin Darga, the creator of Impact Founder, has learned from speaking to hundreds of startup founders.
Intro To HTML/CSS/JavaScript­: Free Learning Series. Beginners Welcome!, June 13 at 6 p.m.
If you have ever wanted to learn how to code, there is no time like the present! The Learn to Code Learning Series combines breakout sessions, formalized instruction, and group learning for aspiring web developers. This a recurring event that will take place every Wednesday. Can't attend every meeting? No worries, the structure of this allows you to come and go as you please and welcomes people of all skill levels.
ConnectNow Investor Q&A forum featuring Steve Pearse, June 13 at 1 p.m.
Here's the chance for entrepreneurs and other members of the tech community to get insight from investors and influencers in the world of startup capital. The sessions will feature leaders in the investment community, who will speak on what matters to investors, fundraising best practices, risk and return scenarios that actually happen, and much more.
Salesforce Growth Camp: Denver, June 14 at 2 p.m.
Trying to get your business to grow? This might be your next step. Check out Salesforce's event at Galvanize Golden Triangle. This free camp provides resources, networking and best practices on how to grow fast. The day will include workshops, panels and a chance to mix and mingle to create connections.