Colorado tech is overflowing with new job opportunities for everyone from engineers and developers to salespeople and designers. Ready for a fresh start? These seven companies are growing fast and looking for budding talent to join their teams.
What they do: Gusto is in the business of people, not numbers. Their online HR platform spans everything from health benefits and 401(k) to payroll and onboarding, and the company places a serious focus on the human element of business — both internally and externally. Sales professionals, look out, because Gusto plans to double its sales team in the next year.
Coolest perks: Flex vacation, parental leave, 100-percent paid health benefits, fitness stipend and a free flight anywhere in the world on your one-year anniversary.
Tip from a hiring manager: "Great salespeople don't always come from a sales background," said Dale Saxman, direct sales team manager. "When interviewing candidates for entry-level sales roles, great communication skills, motivation and self-awareness are the most important characteristics I look for. Past experience is secondary."
What they do: Xactly Corp specializes in on-demand sales performance management. Its suite of tech products includes a range of cloud solutions that help companies build more effective incentive compensation programs for their teams.
Coolest perks: 401(k) matching, flexible work hours, tuition reimbursement, conferences and training, unlimited vacation, work-sponsored volunteer opportunities, comprehensive healthcare, fitness subsidies, and parental leave.
Tip from a hiring manager: "We have an exciting future ahead at Xactly Corp and are looking for smart, entrepreneurial individuals who are passionate about changing the world of incentive compensation," said talent acquisition manager Carly Jones. "As an Xactlian, you have the unlimited opportunity to learn, grow and collaborate with the best and the brightest in our space.  If you are coachable, team-oriented, quality-focused and embody our C.A.R.E. values, we want to hear from you."
What they do: GoSpotCheck empowers sales teams working in the field to "Do Good Work" by streamlining processes like data collection, CRM, team management and analytics. The company brings it all together into one platform, helping field employees make more informed decisions and improving collaboration across an organization.
Coolest perks: Unlimited paid time off, 100-percent paid health benefits, company equity, dog-friendly office downtown, paid parking pass, gym memberships and beer on tap.
Tip from a hiring manager: "If we ask you about your weaknesses and what you are doing to improve upon them, be honest with us," said Brian Nishi, director of talent acquisition and people ops. "We promise that we'll be transparent about our challenges as a business, but we want reciprocation. We've had a great track record of retaining employees, and being transparent in the interview process is a big reason for that."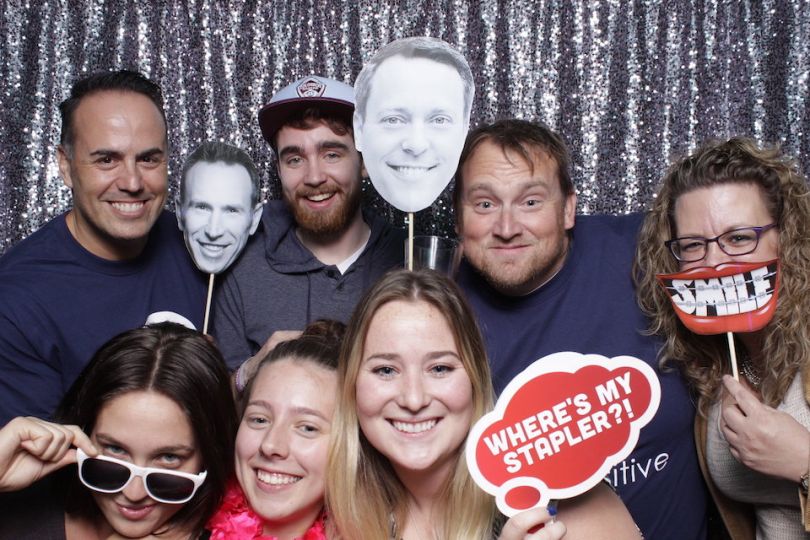 What they do: OrthoFi helps orthodontists attract new patients while also helping patients obtain affordable and manageable orthodontic care. Their tech-driven SaaS platform handles everything from billing and payment processing to patient and risk management analytics.
Coolest perks: Unlimited PTO, on-site gym, catered breakfasts, team outings, meditation sessions and wellness initiatives.
Note from the boss: "We look for developers who are passionate about two things: building software and doing so with a team," said Chief Technology Officer Nathan Gudritz. "We write software in pairs, and if our team members — of all levels — don't believe they should share or have anything to learn from another team member, they won't be successful here."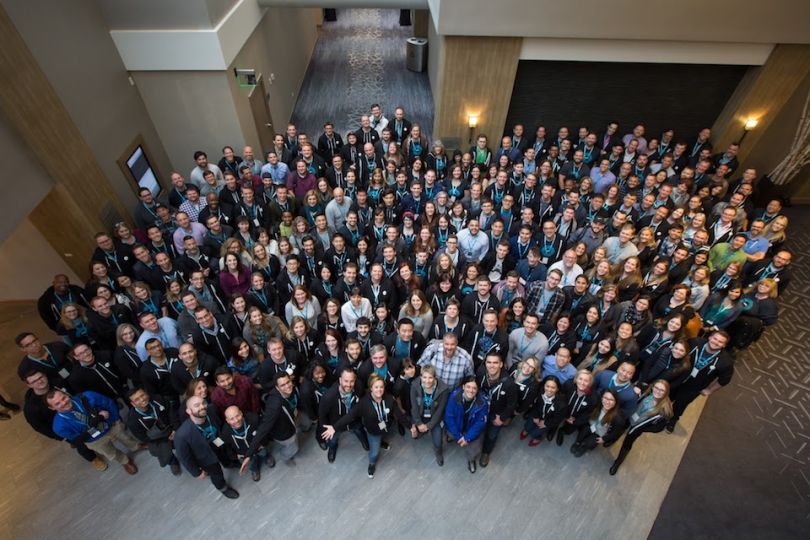 What they do: Xero makes cloud-based accounting software for small-business owners, helping to simplify and streamline the complicated process that often leave those without finance knowledge scratching their heads.
Coolest perks: Stocked kitchen, 401(k) matching, on-site gym, company outings, team happy hours, comprehensive healthcare and fitness subsidies.
Tip from a recruiter:  "Here at Xero, we look for people who are genuinely excited to help small-business owners thrive and succeed," said Bethan Noreen, northern hemisphere talent sourcer. "Xero supports employees who like to take an idea and run with it, who want to come to work to be happy and passionate about what they do. If this is resonating with you, take a look at our careers page and check out our current openings. We are growing fast."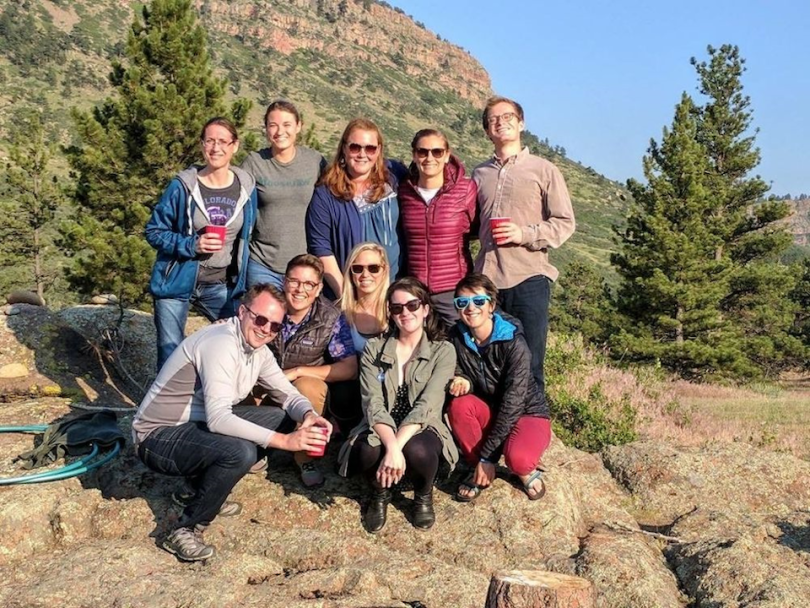 What they do: Kapost's B2B marketing platform enables businesses to map out and implement their content strategies, collaborate across teams and departments, and measure the success of their campaigns.
Coolest perks: 100-percent paid medical and dental insurance, 401(k), company-provided lunches every week, team celebrations and retreats.
Tip from a hiring manager: "Kapost is all about our amazing culture, and it's important that the people we hire not only fit in with our culture but also live our values," said Paula Unger, people operations manager. "We work hard and we play hard, too. Want to make a good first impression? Spend some time on our website learning about what's important to us and a bit more about our culture and values, then tell us how you fit in."
What they do: ThoughtWorks is a global technology consulting firm with a focus on creating social change through the power of software. Their projects have ranged from building entire platforms to helping businesses develop new digital strategies.
Coolest perks: 401(k) matching; allowances for health and well-being, books, conferences, cell phone, local transit and high-speed internet; personal development programs and training tailored to your chosen career path; opportunities for global assignments and travel; relocation packages; and visa sponsorship.
Tip from a hiring manager: "ThoughtWorkers are always looking for opportunities to learn and share ideas," said recruiter Sean McTearnen. "An ideal candidate is committed to our values of providing revolutionary technology, consulting and software delivery to our clients and a desire to change the face of the IT industry. Along with their technical ability, candidates should also show off how they engage outside of the nine-to-five. This tells us they are really invested in tech, and it's more than just a job."