Every professional dreams of finding a career that lets them take what they're good at and apply it to what they love — both inside and outside of the office. We talked to three local techies about their favorite professional passion projects and how their companies encourage experimentation and growth.
CANVAS Technology's autonomous, self-driving carts are a testament to the organization's innovation-driven culture. Mechanical engineer Jacob Blacksberg shared how he applied his engineering skills to a hobby he's passionate about.
 
What is a professional passion project you're working on?
When the CANVAS Backcountry Ski Trip was announced I couldn't have been more psyched. The only problem: I didn't own a splitboard, and for snowboarders, a splitboard is by far the best method of backcountry travel.
I'm the kind of kook who refused to buy a wallet, favoring homemade duct-tape creations for the greater part of my adult life. Naturally, I decided to build my splitboard from scratch, a task as awesome as it is medieval. Within the week, I procured a used snowboard, a cheap set of bindings, and a splitboard kit made by Voile. With the CEO's help, I sawed the secondhand snowboard in half, and mounted the specialized binding hardware, allowing my boots to articulate with a "free-heel." I completed this project a few days before the trip, only testing our creation in full during that very excursion. To my utter surprise, it actually performed pretty well.
What most excites you about this project? Why?
While I don't ride my DIY board anymore, I cherish it. It is a testament to what someone can create, despite having no prior knowledge or experience. As a recent college graduate, this proves quite analogous to my experience at CANVAS.
I have undertaken many roles and tasks here that I didn't know I would be good at or remotely qualified for. Yet with the support of my coworkers and mentors, I have excelled greatly and surprised myself along the way. After my "professional" work is done, the support continues on. And if I approach the CEO with a personal project such as chopping up a snowboard, his response is inevitably "Sure, can I help?"
How does your company encourage you to pursue passion projects, either inside or outside of the office?
Working for CANVAS Technology has opened many doors for me both professionally and personally. I am certainly proud of the work I've done for CANVAS — a startup that encourages and embodies the "do it yourself" attitude and "fail-fast" mentality. Little did I know that these qualities would be encouraged and facilitated well past traditional professional expectations and into my true personal passion: snowboarding.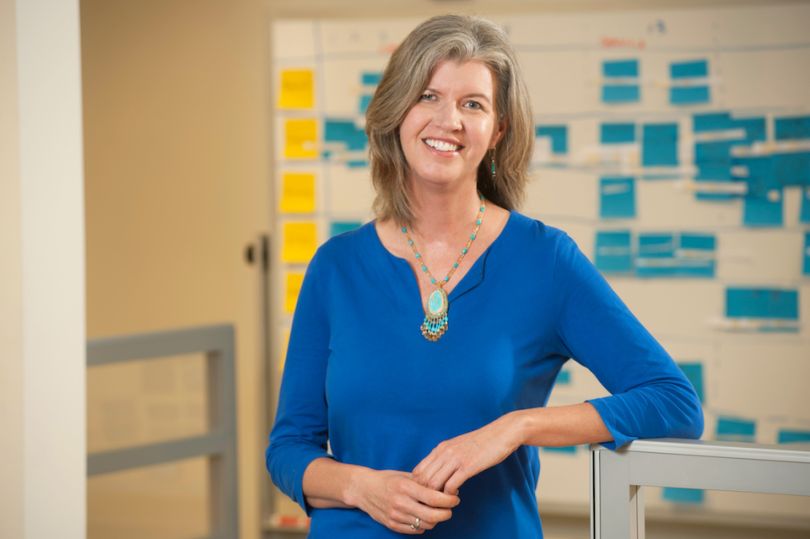 Scaled Agile trains and certifies businesses in its Scaled Agile Framework (SAFe) to help them improve their software development processes. Vice president of marketing Melissa Reeve explained how the company practices what it preaches by encouraging employees to pursue innovative ideas.  
What is a professional passion project you're working on?
For the past two years, I have been part of the team working on our SAFe Summit. The SAFe Summit brings together SAFe professionals — people who implement the Scaled Agile Framework — from around the world.
Our first SAFe Summit was held in Denver in 2016 and was attended by over 400 practitioners. Our second event was held last year in San Antonio. We hosted over 1100 attendees, who enjoyed networking, learning about SAFe and eating some authentic Texas BBQ.
What most excites you about this project? Why?
SAFe professionals are very passionate about the results that they see from scaling agile. They have witnessed first-hand the improved time-to-market, quality, productivity and employee engagement that can result from implementing the Framework. They are excited to meet with other professionals to learn from each other, share stories and enjoy some fun times. That kind of enthusiasm is contagious.
How does your company encourage you to pursue passion projects, either inside or outside of the office?
Every quarter, all employees are given two weeks for innovation and planning. During these two weeks, we are planning for the next quarter but also encouraged to take time to work on passion projects, take training or otherwise innovate. We all appreciate having the space to do this.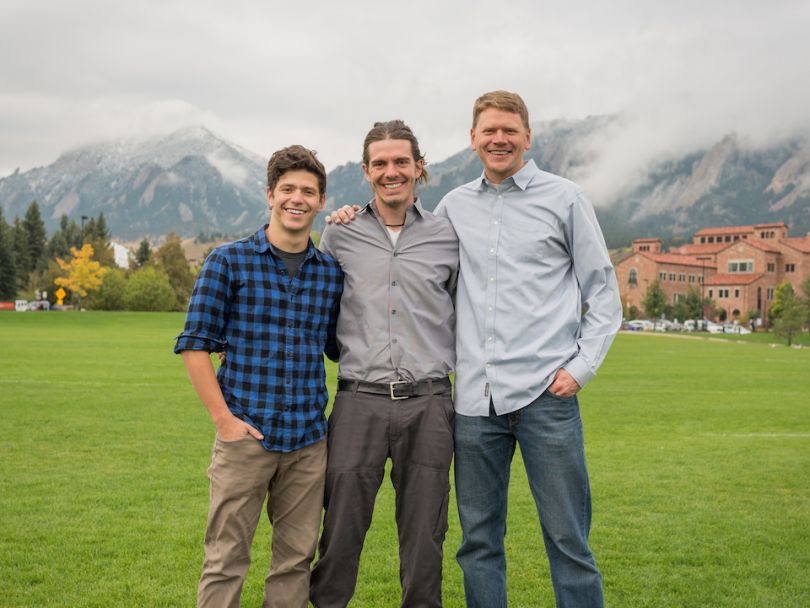 PickNik specializes in open source robotic software development, helping to bring people's concepts to life. Co-founder Andy McEvoy gave us insight into how he fuses his professional passions with his work.
What is a professional passion project you're working on?
At PickNik, I get to work on a lot of amazing robotic applications that combine various technologies in new and creative ways. We primarily focus on robotic arms.
There is so much potential in our everyday lives for using robots to grasp, pick up and move objects. Applications such as doing laundry, cooking food or helping the elderly lift heavy items. A current project of mine is combining robotics and virtual reality to create a new immersive way to operate robots remotely. This will give us the ability to remotely accomplish tasks and eliminate the need of some professions to constantly travel or fly across the country.
What most excites you about this project? Why?
I love learning about and using new technologies. Every day new experiments are being conducted to combine augmented and virtual reality with robotics, and it's very exciting to see how these technologies can extend the use of robotics in our lives.
Using virtual reality to control robots remotely is extremely exciting to me because I think it will enable robots to be used in many more new and interesting situations. Once this technology takes off, we will wonder how we ever lived without it, much the way we now think about the internet or mobile phones.
 
How does your company encourage you to pursue passion projects, either inside or outside of the office?
Our clients are very forward-looking and to best serve them we strive to always learn and think about how new technologies can be used in innovative ways.
PickNik encourages me to learn and explore the state-of-the-art. We have benefits like flexible working hours and home office which makes pursuing projects easier, and the team also frequently works on open source projects. I would say that our freedom and flexibility are the most encouraging though. It makes it easy to pursue projects or topics I'm interested in. It's a lot different compared to many companies, but it's a growing trend. We all have families, friends and hobbies outside of work that we value, so it's really part of the company culture to pursue other passions besides work.