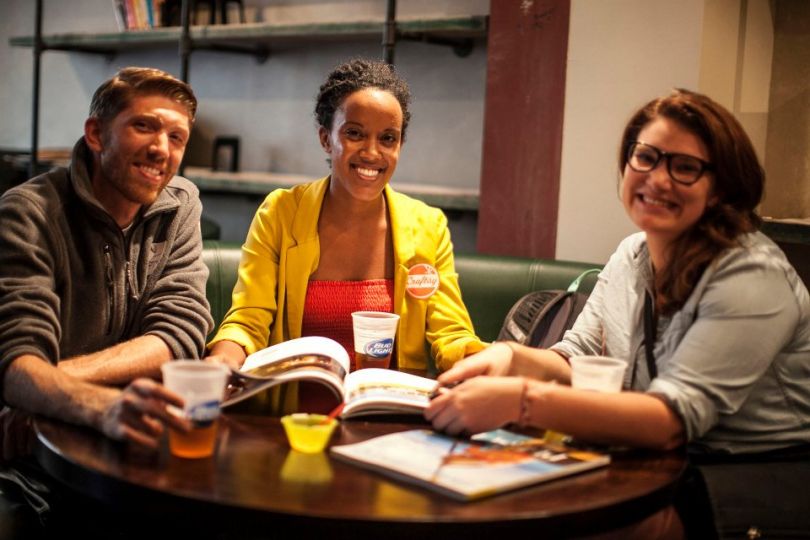 Every week, we dig through our events calendar and hand-select five events worth checking out. From holiday festivities to interview prep, there's a little bit for every type of techie. Take a look at what's happening this week in Colorado tech.
SheSays Boulder's Annual Holiday Bash, December 4 at 6 p.m.
Join the ladies at SheSays Boulder for a festive evening of food, drinks, holiday crafting, networking and more. Proceeds from the event will go to Boulder-based nonprofit Share-A-Gift. Attendees can also bring new, unwrapped toys to the party to donate
RVC's Annual Impact Night, December 5 at 4 p.m.
Rockies Venture Club hosts its Impact Investing Night each year to highlight for-profit businesses with social missions. This year, they're widening the scope a bit to focus on partnerships between nonprofit and for-profit organizations, and how those interactions can provide even greater benefit to the community.
Mastering the Technical Interview: An Interactive Panel Discussion, December 5 at 5:30 p.m.
Technical interviews are no joke, even for the seasoned developer. This seminar will feature a panel of local tech pros, a Q&A session as well as practice whiteboarding exercises to help you build confidence in your interviewing skills.
All:in Denver - A panel discussion on diversity in the workplace, December 6 at 5 p.m.
All:in is an organization on a mission to create more inclusive and diverse workplaces. Join them and a panel of HR professionals for an introduction to the group's work and a lively discussion about how recruiters and tech leaders can nurture more diverse talent pipelines.
Denver ICO and Enterprise Blockchain Event, December 8 at 10 a.m.
Have a million questions about blockchain but don't know whom to ask? This is your chance. J. Bruce Daley is the founder of Objective Cloud, a local blockchain consultancy. He'll be sharing his insights into cryptocurrency, blockchain, the pros and cons of this technology and the many ways in which it's currently being applied.