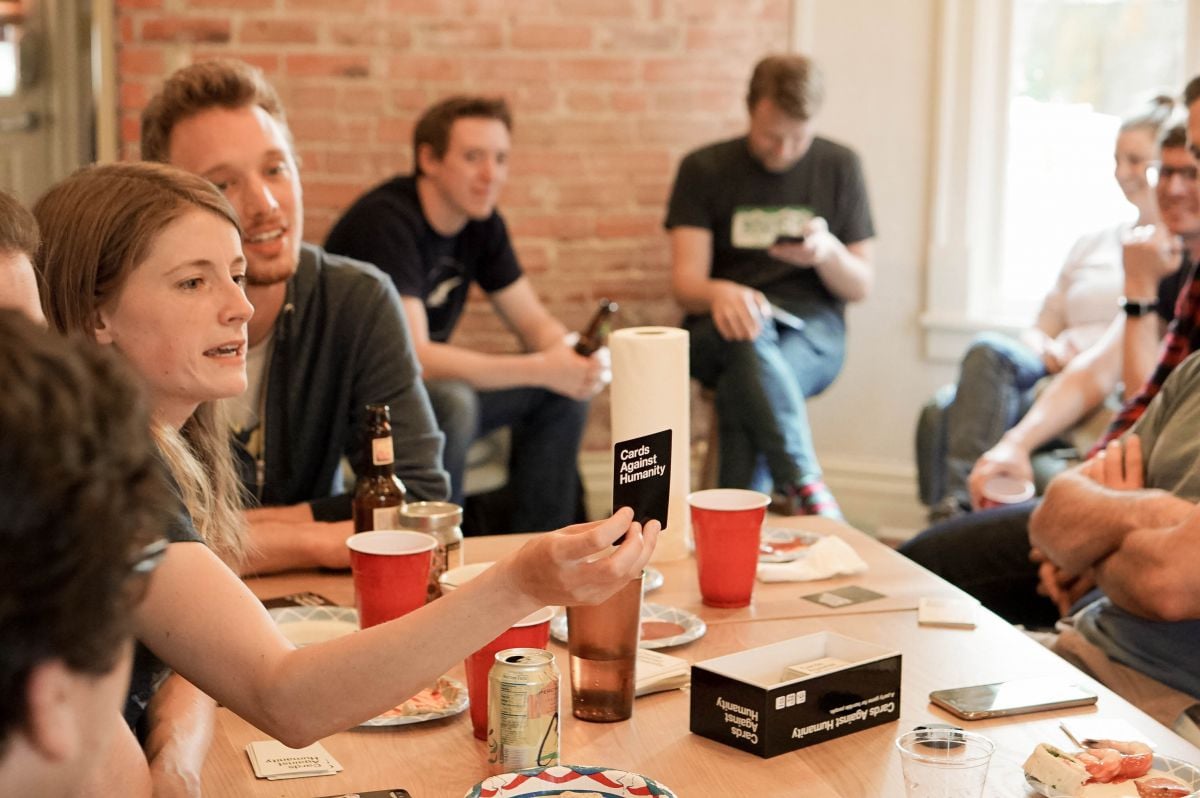 Recent headlines have been filled with news of devastating natural disasters. In the wake of these disasters, people and businesses are eager to find ways to help.
Boulder-based startup Bonusly, which offers a rewards-based employee recognition platform, is among those businesses — and so far, they've used their platform to raise tens of thousands of dollars for hurricane and earthquake relief efforts.
Through Bonusly, employees award their colleagues with "micro-bonuses" to recognize work well done. Those bonuses can then be redeemed for cash, gift cards and experiences at places like Amazon, Whole Foods or Target — or they can be used to donate funds to any one of the non-profit organizations in Bonusly's rewards catalog.
According to co-founder Raphael Crawford-Marks, this type of real-time, peer-to-peer bonus-giving enables employees to feel heard and recognized for contributions big and small, and it gives employers and managers greater insight into who their employees are and how they're interacting with one another.
"Today, teamwork is increasingly common," Crawford-Marks said. "You have collaborative teams of highly skilled individuals moving quickly, and the team lead or manager just doesn't have the time between his or her other responsibilities to pay attention to what everyone is doing. But the team as a whole can do that in the moment."
The company has worked with dozens of national and international non-profits since the beginning as a way of enabling employees to use their bonuses to give back to causes they care about. In the wake of hurricanes Harvey, Irma and Maria, and then the large earthquake in Mexico City, the company received an outpouring of requests, both from internal team members and Bonusly users, for the ability to donate their bonuses to organizations that targeted hurricane and earthquake relief efforts specifically.
And the Bonusly team acted fast to make that possible.
"We quickly found the Red Cross to partner with for hurricane relief, and shortly after that the earthquake in Mexico happened, so we partnered with UNICEF Mexico," Crawford-Marks said. "We added those two organizations to our rewards catalog and notified all of our customers. As soon as we sent out the notification, it was like opening the floodgates. In the first couple hours after that notification was sent out, we were seeing around $10,000 per hour being donated by people using Bonusly."
So far, Bonusly users from 12 countries have donated more than $60,850 to the Red Cross and $3,605 to UNICEF Mexico.
"One of the core elements of feeling really good about your job is feeling a sense of purpose and pride in what you do," Crawford-Marks said. "We really felt like this was an opportunity for us to live our company values and increase the impact of Bonusly, while also offering that opportunity to do good to our customers."
Photo via Bonusly.
Have a tip or know of a company worth covering? Email us.