The key milestones of high-profile tech companies are obvious — things like major funding rounds, office relocations and key hires. But it's not often we learn about the true stories behind these companies, including where the idea came from in the first place. We caught up with three Colorado tech companies — Ibotta, EMS Software and GoSpotCheck — to learn more about their histories.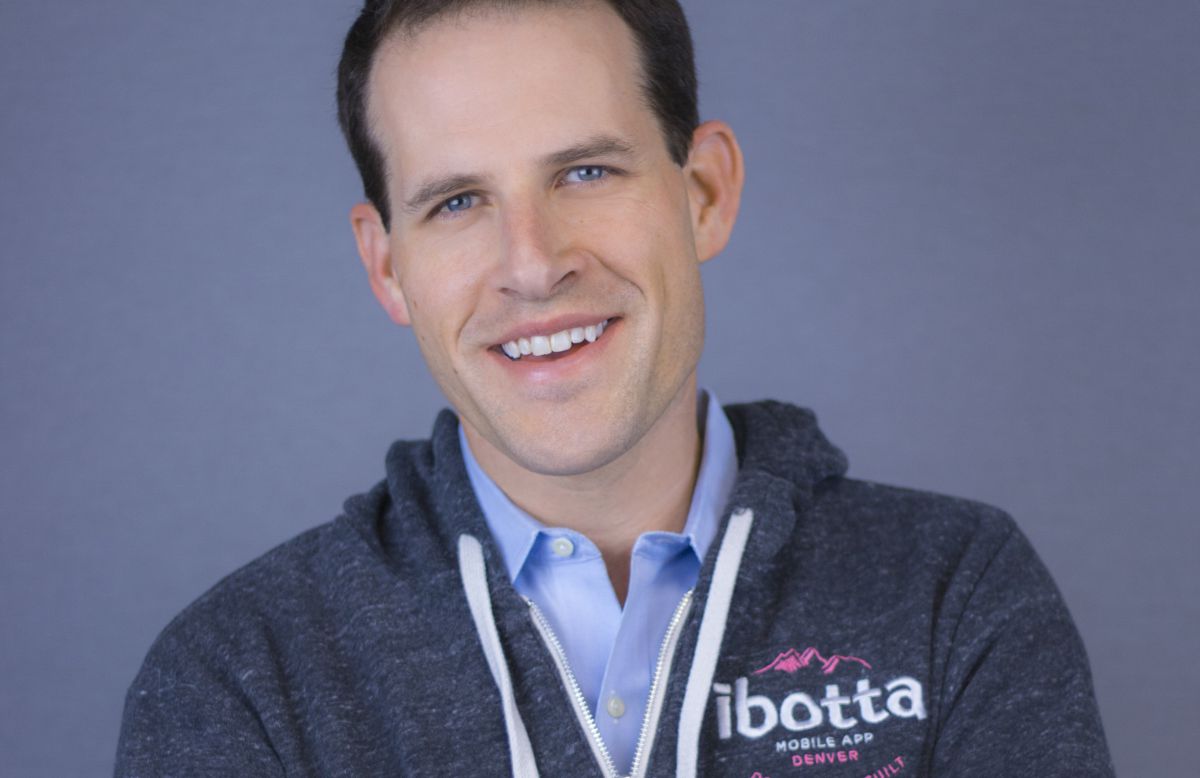 Bryan Leach started Denver's Ibotta in 2011 from the living room of his house. Now, the company has 366 employees and a 4th floor office at the iconic 1801 California building. Leach took us behind the scenes of Ibotta's origins.
How did you come up with the idea to start Ibotta?
I was flying back from a conference in Rio de Janeiro, and saw a fellow passenger take a picture of a business card using his phone. The app he was using somehow ingested all the information on the business card and imported it into his contacts file. And that got me thinking, "What if you could use a phone, and have perfect, instantaneous access to information about all the things you buy?" And that was the idea for Ibotta. And the reason it's called Ibotta ("I bought a…") is that it's all about consumers benefitting from their own purchases. Our users snap a photo of their receipt through the Ibotta app to redeem rebates and earn cash back on their everyday purchases. We now have over 21 million downloads and our users have earned nearly $200 million in total cash rewards.
What were you doing before launching the company?
My background is in law. I graduated Yale Law School and clerked for Justice David Souter at the U.S. Supreme Court before becoming a partner at Bartlit Beck here in Denver. I was helping the firm establish its international arbitration practice. But deep down I always knew that I was an entrepreneur at heart, like my father. My dad built a publicly traded software company that employed 1,400 people from a small, Atlanta storefront. I knew that I would have lifelong regret if I didn't bet on myself, so I ditched my dark blue suit for jeans and an Ibotta t-shirt, and the rest is history.
Who were some other key players in your origin story?
Our CTO, Luke Swanson, is perhaps the most instrumental player in our origin story, along with our COO, Kane McCord. When I first envisioned Ibotta and started approaching investors, it was just a concept. I didn't even have a prototype to show to potential investors. The product was too important to outsource, so I was searching intently for a lead engineer to build the app from scratch. I caught wind, actually through his brother, that Luke was possibly open to new opportunities. After some cajoling, I managed to convince him to come on board. Kane came to us shortly thereafter and built out our sales team and refined our sales strategy. He brokered some of the first partnerships with the brands and retailers who advertise in the Ibotta app.
What was the experience of starting the company like?
It was a big and often scary transition going from the stable, predictable world of being a law partner to the tumultuous and topsy-turvy world of being an entrepreneur. It took a while to adjust emotionally to the roller coaster, but I immediately enjoyed being able to play a more creative role, designing and developing a product. The chance to build and shape a workplace culture that would exemplify important vales of mine was also exhilarating.
How has the company evolved since then?
We've grown into the largest mobile rewards platform in the U.S. and one of the three most widely-used shopping apps in the App Store. Five years ago, we were just one person working out of his home office. Now we have nearly 400 employees who call Ibotta home. We are proud to be the largest consumer mobile company in Colorado!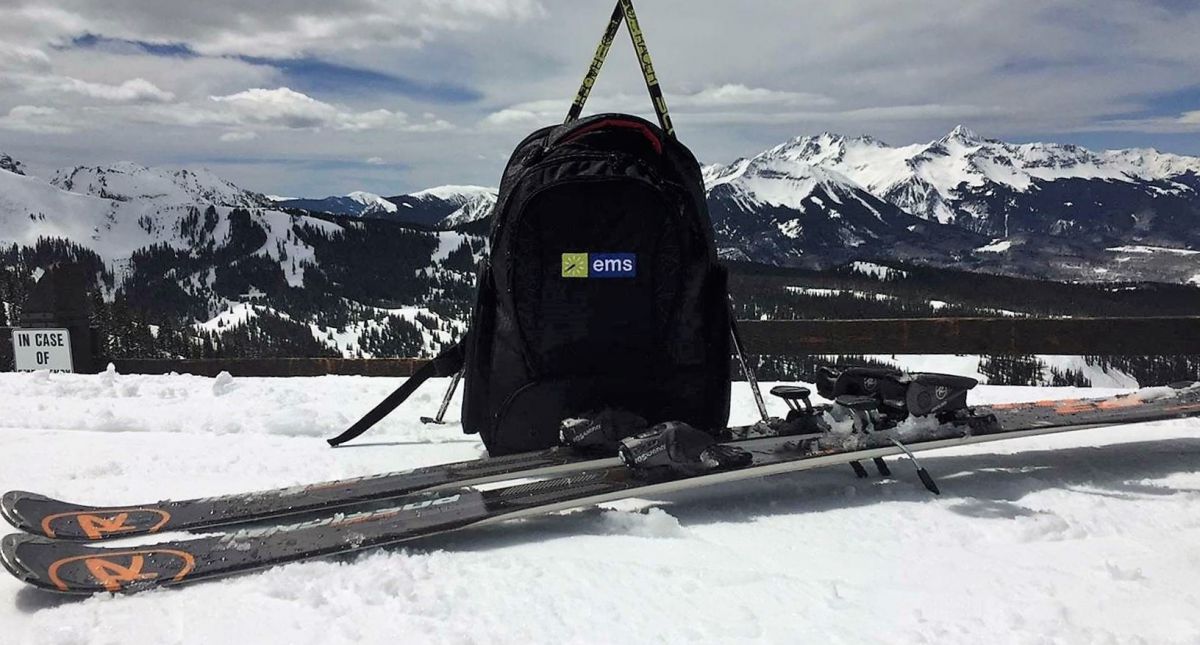 EMS Software got its start in 1986 thanks to founder Dean Evans, who ran the company out of his house in Lakewood. They didn't even have an office until 1993, but now the company has 113 employees at its office in the Denver Tech Center. EMS Software's senior manager of talent acquisition and development filled us in on the company's backstory.
How did Evans come up with the idea to start EMS Software?
Our founder left his father's software consulting firm in 1986 to start what was then Dean Evans & Associates (today, EMS Software). Dean was a developer, specializing in the Wang Operating System before it fell off the face of the earth in the early 1990s. Dean Evans & Associates began as a software consulting firm. One of its early development initiatives was with Colorado State University in Fort Collins, helping to streamline its student center's space management workflows. In 1988, the director of CSU's Student Center called Dean up and told him he should consider selling this product to other organizations. At the time, Dean thought no one would buy it. Little did he know, CSU had one of the premier student centers in the country, and they were highly competitive in leasing out their space for conferences and events — which is why they needed our platform. CSU remains a valued customer to this day. So, EMS Software is a true Colorado story.
What was he doing before then?
Dean earned his Bachelor's in Accounting from the University of Colorado Boulder and his MBA in Finance from the University of Denver. He applied his knowledge of debits and credits and his experience as a kid "putzing around" on a Wang computer in his parents' basement and developed a general accounting software for the oil and gas industry.
Who were some of the other key players in EMS Software's origin story?
Certainly, the CSU Student Center director that put the bug in Dean's ear to sell the software elsewhere. The other key player was one of EMS Software's first users, who worked in that same student center and was responsible for helping manage the campus' space. This student also tinkered with computers. He learned the software and how to develop it and he ultimately came to work for Dean for 20 years.
What was the experience of starting the company like?
In Dean's words, "Crazy. I left my father's consulting firm to start my own. It was scary. A few of my clients said they'd follow me and use my services, but you don't have a customer until you call them up, share your bill rates and secure work from them. The first few months were intense. Crazy, crazy hours, and I had no money until the first few invoices were paid."
How has the company evolved since then?
"With a lot of blind luck and hard work," Dean Evans & Associates' core product went from being relied upon by Colorado State University to being relied upon by more than 4,000 organizations in over 75 countries, including twenty percent of Fortune 100 companies and a majority of the Ivy League. Today, EMS Software manages some of the highest profile spaces in the world, including the NASDAQ Bell. And all because a developer-for-hire listened to his users.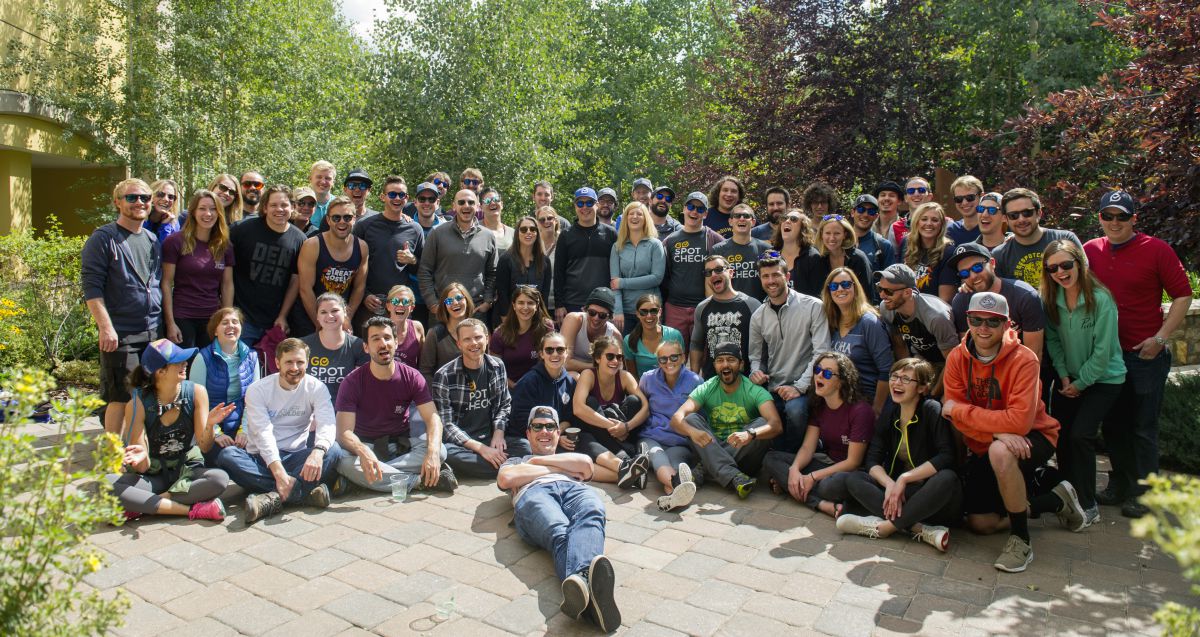 In 2011, Matt Talbot, Samantha Holloway and Joey Alfano launched GoSpotCheck. After going through Techstars Boulder, the team worked out of a garage on Old Gaylord Street in Denver. Now, the company has just under 100 employees at their office at 15th and Market — and they're planning to expand into the office next door this summer.
Talbot shared GoSpotCheck's origins with us.
How did you come up with the idea to start GoSpotCheck?
My co-founders, Samantha Holloway, Joey Alfano and I were originally admitted into the Techstars accelerator program with idea that we were going to create an online women's maternity clothing rental service. It's probably not surprising that this idea didn't carry us through the program!
What were you doing before?
I had spent most of my professional career in finance and analytics at Johnson and Johnson, Samantha had a background in entrepreneurship and retail and Joey had a background in ERP implementations. We felt we had the knowledge and background to get a secret shopper application off the ground, which is how the first iteration of GoSpotCheck went to market. We quickly found that our customers just wanted to license our software, which is when we pivoted to a B2B SaaS solution back in 2013.
Who were some other key players in your origin story?
We've always been smart enough to know what we don't know, and give a lot of credit to mentors and advisors we have picked up along this journey.
How has the company evolved since you started the company?
From the early days at Techstars and our garage on Gaylord Street, to now moving into a new 20,000 square foot space in 2017, we've witnessed a huge evolution in our company. Processes become more critical, your customers grow larger, hiring gets more specific and investors have higher stakes. Throughout that evolution we've stayed true to the values that got us here, and as a result our culture has scaled really well. 2017 is a huge year for us, and we're fortunate to have a kick-ass team doing such great work.
Photos via featured companies.
Does your company have an interesting origin story? We want to hear about it.