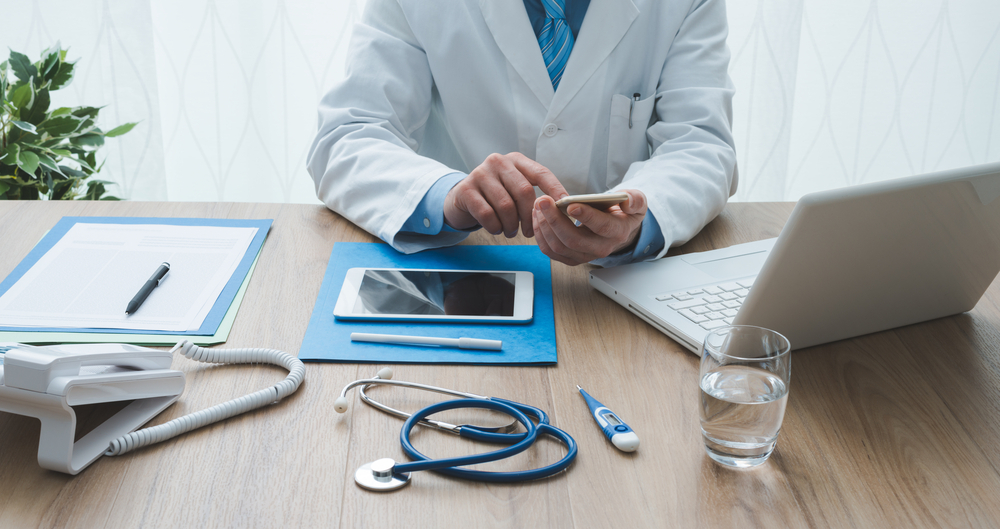 We've all been there: frantically trying to wrap up some work before bounding out of the office, in the rain, rushing to get to a doctor's appointment on time… only for them to recommend something over-the-counter once you get there.
It's a frustrating and inconvenient scenario, but for some the situation is even worse. Patients struggle to get an appointment with their primary care doctor, so they end up in the ER — even though they don't actually need to be there.
Even minor ailments can end up being expensive for patients and inefficient for healthcare providers. One Colorado startup wants to solve the problem by letting patients meet with their doctors via text message.
CirrusMD works with health care systems to create white-labeled apps where patients can securely message their doctors in under a minute. Founded five years ago, the Denver company takes the video-first form of telemedicine and makes it even simpler.
Co-founder Blake McKinney is an ER doctor who realized his friends and family would always text him when they had medical questions — but didn't want to actually go to the doctor. He thought, why not replicate that experience so the mass market could have similar access?
"Blake and I were introduced, and I really latched onto his vision," said co-founder and CEO Andy Altorfer. "Because it's more than just how do we let a patient text a doctor, it's how do we create economic alignment so doctors want to deliver care that way how do we make it make sense in the context of a large health system? How do we do it in a way that leverages all of the existing resources of the brick-and-mortar healthcare system and enable a doctor to manage a patient virtually while also engaging other points of care throughout a system?"
What they found is that many of the existing solutions rely too much on video, an effort to recreate the doctor's office experience in the virtual world.
"But it wasn't enabling the style of communication people want," said Altorfer. "When you look at how people want to communicate, it's generally not phone calls or video chats, it's text messaging."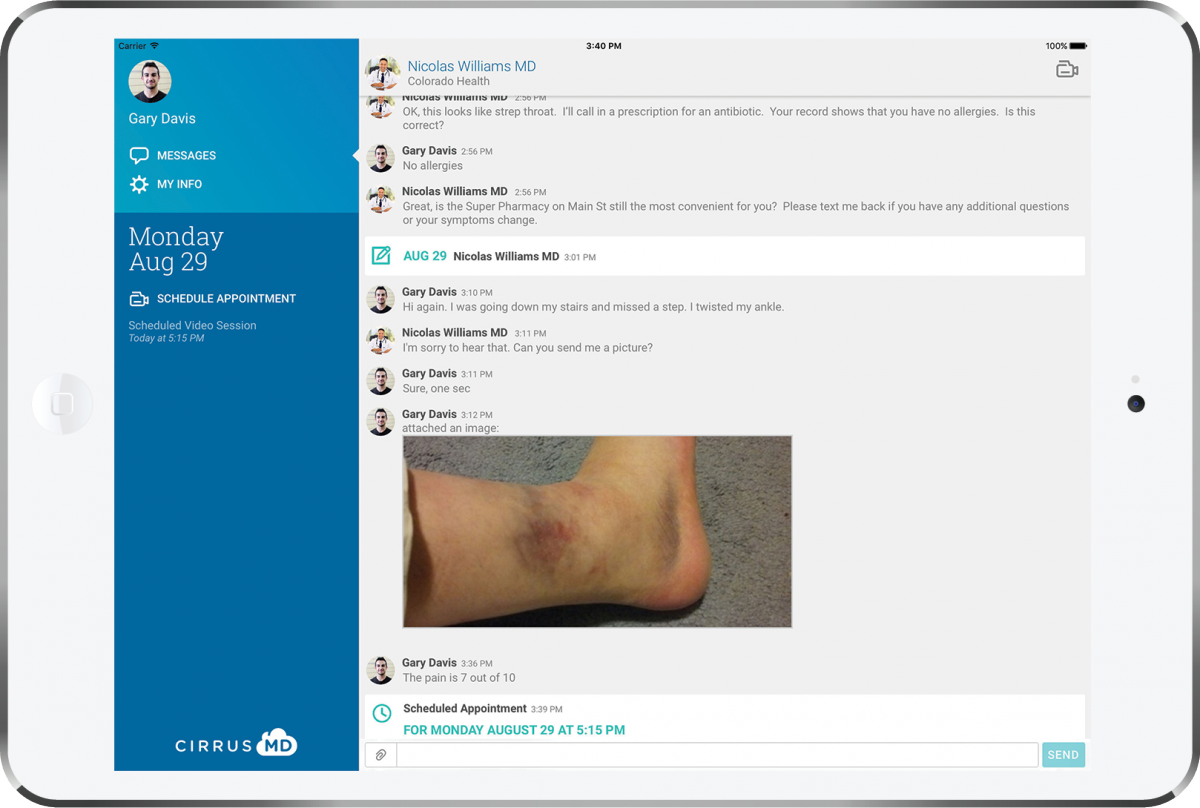 CirrusMD's products create an ongoing pathway of communication, where patients and providers can engage one another over the span of minutes, hours or days. Physicians can check in on patients on an ongoing basis. Altorfer said that while typical office visits allow doctors to see four patients per hour, Cirrus MD's solutions enable them to engage up to 12 patients each hour.
To protect patient privacy and data integrity (and to comply with HIPAA regulations), all doctor-patient interactions occur within their secure, cloud-based app. Patients can send photos to doctors, and doctors can launch video chats if needed. Keeping communication within the app also ensures the data remains part of the patient's medical records so other providers will have access to that information in the future.
While the company got its start five years ago, they've really only been scaling since 2015, when their products became available to 150,000 patients. Now, 1.2 million patients have access through their deals with health systems in Colorado, Texas, and the Washington, D.C. area.
Their team of 22 just moved into a new, standalone office in RiNo, and they plan to grow even more this year. And their product continues to expand, as the CirrusMD team looks to grow beyond ER doctors and work with pediatricians, cardiologists and more.
"We've hit a real inflection point in the market, and we have so many opportunities moving forward," said Altorfer. "We're always looking for additional ways we can support our existing customers and new ways we can use our platform."
Photos via Shutterstock and CirrusMD.
Have a tip or know of a company worth covering? Email us.