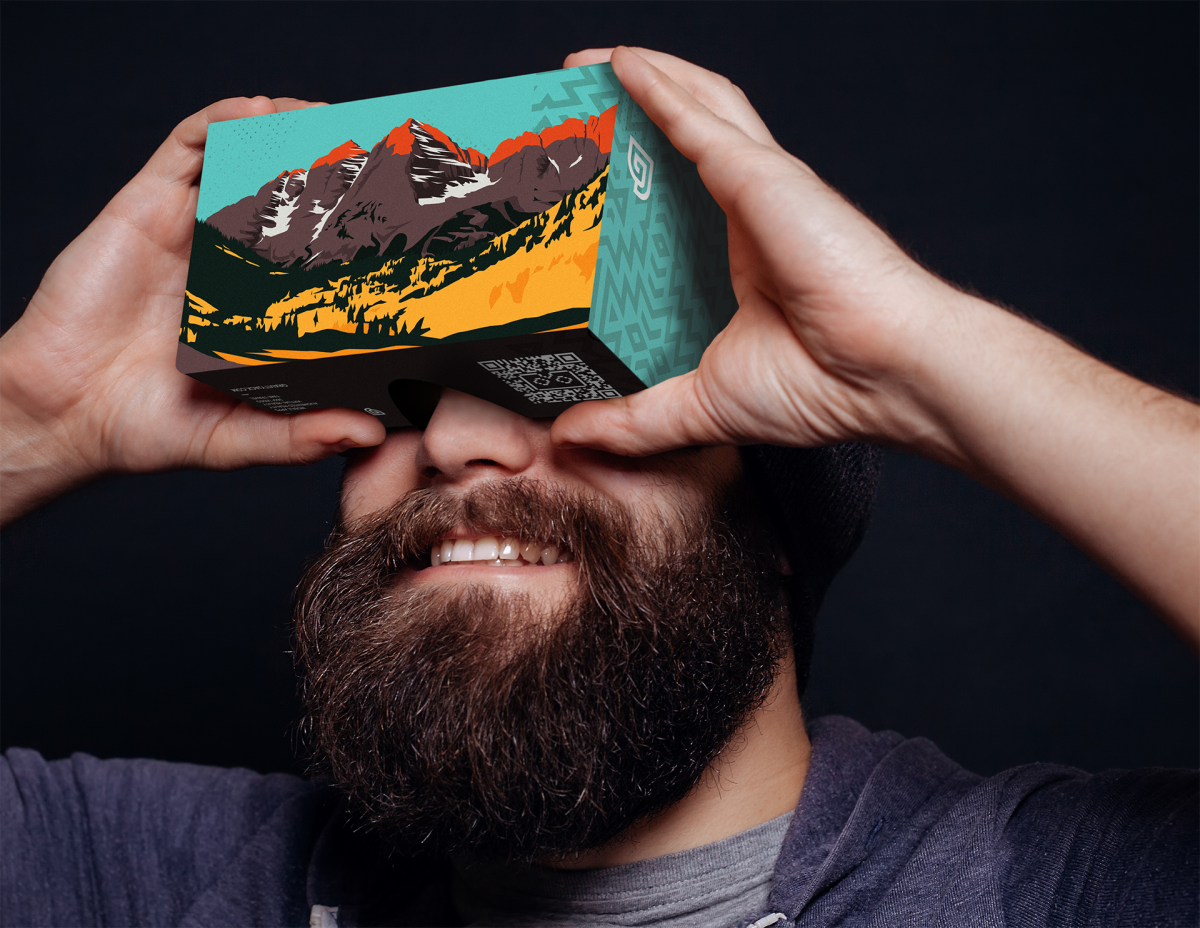 Denver's Gravity Jack builds some pretty intense AR and VR projects. They've worked on client services projects for companies like Dell and the Lincoln Motor Company, and their recently-released PoindextAR project accurately calculates "six points of freedom" for an object, understanding its position within 3D space. The scanner tracks movement, understanding everything in ways similar to how the human brain and vision understands objects. The company hopes to use it in industrial manufacturing, med schools and more.
But the company, which has headquarters in Washington State, also knows how to have fun. They're gearing up to release a fun VR product honoring their Colorado presence called ColoradoVR.
"We opened our Denver office in April of 2016," said Ryan Darbonne, Gravity Jack's director of marketing and communications. "Everyone here is from Colorado. We wanted to celebrate the opening of our office but not just throw a party. Colorado's such a beautiful, adventurous state, and we wanted to capture that and give people a way to explore Colorado and its beauty in a way that showcased our abilities. It was our way of celebrating our presence here."
For a passion project, ColoradoVR took quite a bit of work to create. The company's CEO, Josh "Trout" Abel, flew to Colorado with a videographer and spent a week camping in the Colorado high country, filming different sites in 360° video. The result is a suite of VR-enhanced films showcasing 15 of Colorado's most iconic locations, from the Maroon Bells to breweries and Crested Butte.
"The biggest challenge was doing Colorado justice," said Darbonne. "When you're taking a picture of something, a lot of the time you'll take the photo and it won't be as beautiful as when you're standing there."
Once the films were created, Gravity Jack's team built iOS and Android apps that can present the videos in monocular vision on the phone screen, or in binocular vision with Google Cardboard. While Cardboard may not be the hardware of choice for VR enthusiasts, Gravity Jack chose it for utilitarian purposes.
"We wanted to make it not just for the Vive or something like that," said Darbonne. "It's bulky and requires a strong computer. Since our goal was to share Colorado, we wanted to make it accessible, and Cardboard's one of the most accessible VR tools out there right now."
Darbonne said the team is in talks with local tourism boards since VR has the potential to help prospective tourists explore an area before they actually come here, generating a sense of wanderlust. And even though the free app doesn't generate revenue for the company, they hope to continue shooting in other Colorado locations like breweries and sporting events.
"There's a million and one beautiful spots in Colorado," said Darbonne.
Photo via Gravity Jack.
Have a tip or know of a company worth covering? Email us.