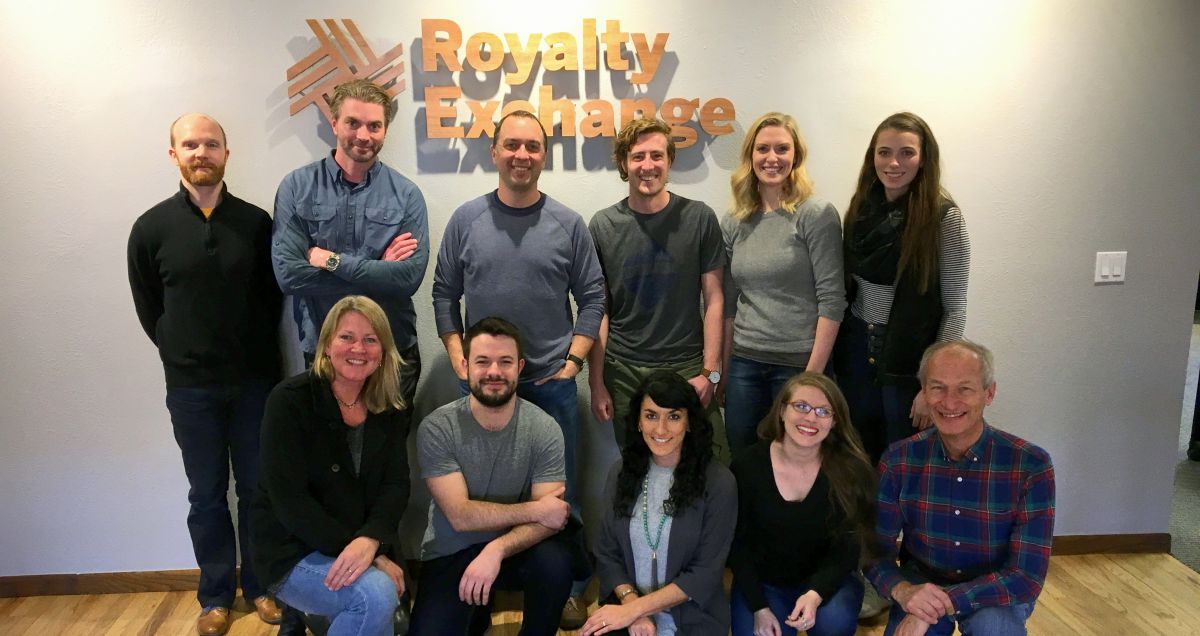 For musicians looking to make money off of their work, finding someone to handle the licensing of their royalties can be a complicated, opaque process that often leaves artists in the lurch. But one Colorado startup is changing that with their unique approach to connecting rightsholders with investors.
Since relaunching their product in March of 2016, Denver's Royalty Exchange has helped musicians make millions of dollars off of royalties while providing a more stable source of passive income for investors.
Originally founded in North Carolina in 2011, Royalty Exchange was acquired in 2015 by CFO Jeff Schneider and CEO Matt Smith. An investor, Schneider was looking for an opportunity to buy royalties; he initially discovered Royalty Exchange as a potential user of the service. When he and Smith learned there was an opportunity to acquire the company, "they bought it up," said Antony Bruno, Royalty Exchange's director of communications.
"Artists in the music space traditionally only had the option of going to publishers," said Bruno. "Those are private transactions with no insight to whether the pricing was a fair deal, and it typically requires selling the entire stake."
By contrast, Royalty Exchange offers sellers a fair deal — they have control over which part of their properties they want to sell and what percentage of their royalties they'd like to make available for sale. When they're ready to list, Royalty Exchange will feature the property on their online auction platform and handle marketing of the sale.
Though there's certainly an opportunity to expand to other industries, Royalty Exchange is focused on the music industry right now. And to ensure artists' freedom in the future, they are only interested in musicians' back catalogs.
For investors, the service offers an opportunity to create a steady cash flow.
"They want safe alternatives that aren't affected by stock market volatility," said Bruno.
Investors who place winning bids and successfully buy royalties get consistent income off their investments and own the royalty stream for the entire length of the copyright or patent. It's a more stable investment than the stock market, since royalty streams tend to stay stable unless they see major spikes from a song being included in a commercial or covered by a popular artist.
That stability is actually a challenge the team faces when explaining to prospective investors how the platform works.
"When they're buying royalties with us, they're not looking for something that's going to increase in value over years," said Bruno. "They're buying an asset that's going to regularly and consistently result in returns."
Explaining the process to artists poses a similar challenge, since they're so used to the traditional ways of selling royalties. When it's typically been all-or-nothing, having the ability to sell just a portion of your rights in an open, auction-based environment is just novel enough that it takes some getting used to. 
Despite the challenges, Bruno said it's been a big year for the company. The team has made some changes to the platform and their messaging. They relaunched the service in March of 2016 and have since grown to 12 team members, running 78 auctions and raising $4.2 million for artists.
As they look to grow their team — with account managers now and data scientists and developers to come — Bruno said the company's focusing on scaling gradually while supporting their team and culture.
"Everyone here has a voice in anything that's taking place in the company," he said. "We encourage people to come up with ideas outside of their immediate role. It's definitely a collaborative, entrepreneurial place."
Photo via Royalty Exchange.
Have a tip or know of a company worth covering? Let us know.