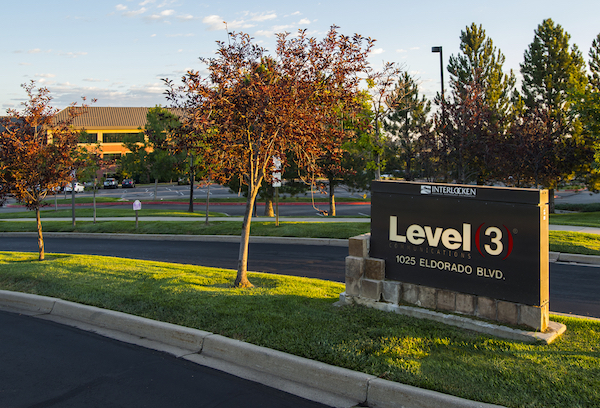 Broomfield-based telecommunications provider Level 3 Communications is being acquired for $34 billion by Louisiana's CenturyLink, the companies announced today.
The cash-and-stock deal increases CenturyLink's fiber network by about 200,000 miles, including 64,000 in more than 300 metro areas around the world, making it the second-largest communications provider in the country.
"The digital economy relies on broadband connectivity, and together with Level 3 we will have one of the most robust fiber network and high-speed data services companies in the world," said CenturyLink CEO Glen Post in a statement. "For employees, this combination will bring together two highly customer-focused organizations and provide employees growth and advancement opportunities the companies could not offer separately."
Level 3 saw more than $2 billion in revenue in the third quarter, according to financial results also released today. The company offers enterprise data management and transfer solutions in addition to security technology, IP-based voice services and content distribution.  
Post will serve as CEO once the transaction is approved, with Level 3 CFO Sunit Patel continuing on in the same position at the combined company. While the headquarters will stay in Monroe, Louisiana, the company will retain a large presence in Colorado. The company has about 4,000 people in the state right now, spread across its Bloomfield headquarters and its office in Lone Tree.
The deal is expected to close in the third quarter of 2017, barring any regulatory restrictions. CenturyLink received financing from Merrill Lynch and Morgan Stanley.
Image via Level 3 Communications
Does your company have news to share? Send us a tip or tweet us @BuiltInColorado