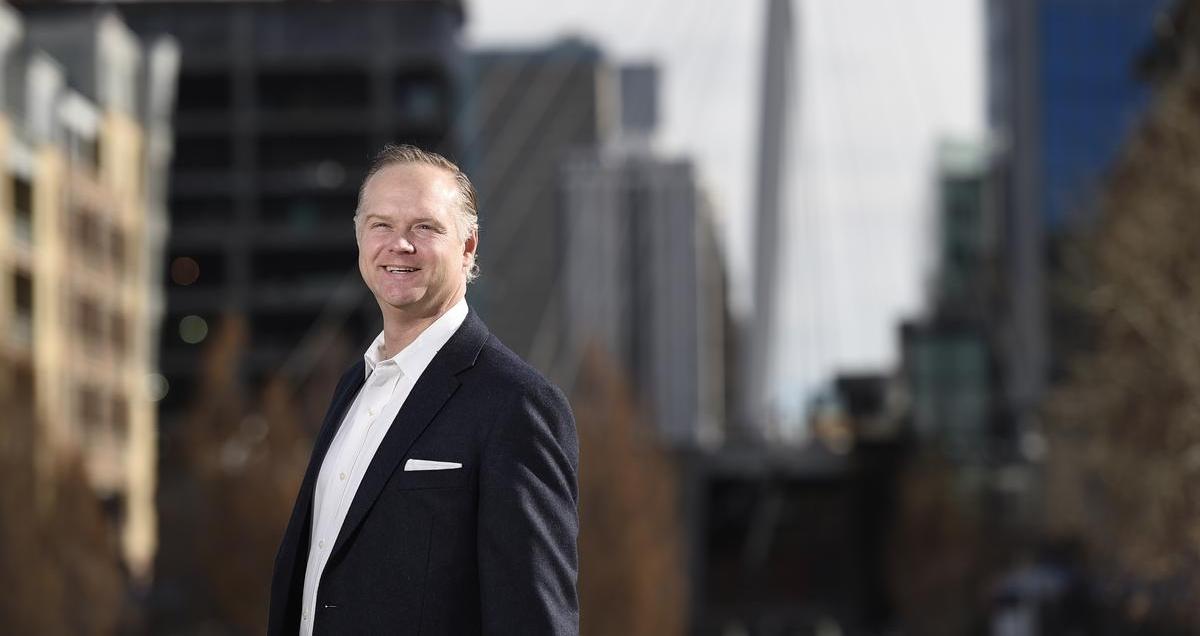 With the rise of ad-blockers and streaming-sans-commercials services, lately it seems harder than ever for advertisers and marketers to reach consumers — and even more challenging, still, to figure out how and when they should go after their target audiences. 
Through a unique approach to automated marketing and data processing, Denver's Tectonic is having a major impact on how companies large and small lead their customers to make purchases — and they're experiencing explosive growth because of it.
The company is just over a year and a half old, but they already count eBay, Disney, DISH and Anheuser-Busch among their clients. With their "Insight to Action" process, Tectonic helps companies use their data to be more analytical and effective at how they sell their products and services across markets.
Insight to Action sits at the intersection of data, analytics, marketing technology and CRMs. It's a form of behavior shaping — a niche in marketing that focuses on identifying what incentivizes customers and designs specific strategies for how to sell more, or how to acquire new customers.
"We believe in this discipline of behavior shaping, where you're using your data in order to drive very meaningful and targeted interactions with your customer," said Tectonic's CEO, Blair Linville.
Since 2014, the company has grown from nothing to nearly $15 million in annual revenue, and they have more than 160 employees in Colorado, Texas, New York, Chicago and offshore — and they plan on doubling their team in the next year.
Aside from a strong belief in the product, Linville attributes the company's growth to acquisitions and a strategic approach to the sales process. 
In the last year and a half, Tectonic has acquired a number of companies, including: Sakonent, a CRM consultancy; Archipelago IS, a big data and analytics consultancy; Local Cloud9, a cloud services consulting and marketing services provider; and Stryve Advisors, a consulting and advisory firm focused on IT strategy.
The acquisitions brought new capabilities and customers to the company, and it gave them access to ecosystems and skillsets in Salesforce.com's delivery capacity and Google's big data and analytics environments.
"It was a path to some great, established ecosystems," said Linville. "We were able to bring on some really talented teams that had established strong relationships within those ecosystems."
The acquisitions led to the team's ability to provide a holistic service during the sales process.
"Ours tends to be a pretty technical sale, so we have great integrated teams of technologists, consultants and salespeople who go win great client relationships and great deals," Linville said. "At our core, we're helping our clients solve pretty hairy and difficult problems. That's what really differentiates us from our competition — the talent we have and the ability to help walk a client down a path to a really successful business outcome."
Tectonic's own product has also played a key role in the company's success; their teams use the methodology's six-step framework to guide customer interactions, influencing path-to-purchase and identifying key moments like the best time to upsell.
Though the company already has an established national presence, Linville said the decision to make Colorado its headquarters was a conscious one.
"For us it was an easy decision when we looked at the incredible base of talent here," he said. "There's so much great big data, analytics and CRM talent we can pull from to be part of what we're doing. There's a base of people who want to live in Colorado and have the Colorado quality of life but still work on these exciting, interesting challenges."
Tectonic currently has around 60 employees in Colorado, with plans to add more as the company grows.
Photo via Tectonic.
Have a tip or know of a company that deserves coverage? Email us.