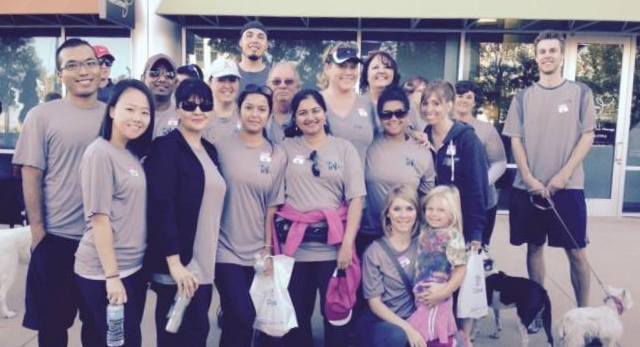 As the gig economy grows and more people seek flexibility in their work, companies have to determine how to manage their workforce and make sure they're staying compliant. Enter IQNavigator, a Colorado company headquartered in Centennial with a global presence. IQN's software helps companies manage their employees, contractors and freelancers and cut costs.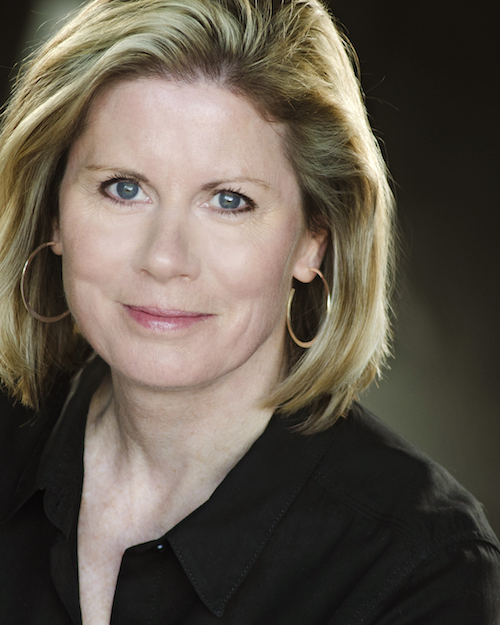 CTO Sherri Hammons (pictured left) joined IQN at the end of 2013. Before that, she was CTO for the State of Colorado and the CTO of PaySimple. In total, Hammons has more than 20 years of technology leadership experience.
Here's what she had to say when we caught up with her to talk tech:
What technologies power your business?
We are an Oracle stack, from Java to the Oracle database and everything in between. We also love companies with a Colorado presence, so in addition to Oracle, we use ViaWest as our data center provider, Optiv for our security and, of course, Google.
What technologies are playing the biggest roles at IQNavigator this year?
We are focused on customer experience this year. A combination of Splunk and AppDynamics are helping us understand what is happening with our products from when the user clicks a button all the way to the back end databases. We want to know when things are going wrong for a customer before they do. Those two tools help us monitor what is really happening in real time so we can get in front of problems before they really bubble up to the users.
What recent tech project are you most proud of?
When I first joined IQN two and a half years ago, the software was built on a legacy platform and fairly antiquated. We had a lot of downtime. In August of last year, we re-platformed the solution on a future-proofed architecture that enables us to not only scale like we should, but also allows us to create an ecosystem of "best of breed" solutions that enhance our products, but aren't built by us (similar to Google's app marketplace or Salesforce's AppExchange). I'm proud of it, but also happy I am getting more sleep because we don't crash all the time. So, there was some self-preservation in the whole project.
What are the biggest technology challenges you've faced in the past? How did you overcome them?
I seem to lean toward major challenges and try to solve them. When I was the Chief Technology Officer for the State of Colorado, I took on Medicaid. When I joined IQN, I took on the legacy platform. I would say that very broken solutions are where I seem to gravitate. And I've learned that overcoming major challenges require two things: a sense of direction and people who are both willing and able.
The sense of direction is overcoming the challenge technically. For me, that means sitting down directly with a user to understand their experience. I sat down with a woman from Medicaid at a county office during my first year as CTO of Colorado and at 11 a.m., the system stopped responding. She said "Oh, it's 11. It happens every day. We just go get coffee." I went back to the development team and they said, "Oh, yeah, we run a batch job every day at 11 a.m." I told them to move that batch job to the evening. And — guess what — the system ran correctly at 11 a.m. Sometimes, it really is that simple. Unfortunately, it's usually much more difficult.
As for people being willing and able, it seems obvious, but you have to have the right skill set for what you want to achieve (the able part). So, if you have people who only know how to maintain a system, they might not be able to innovate. You have to assess that and react to the answer. But, you also must have people who are willing to go in the direction you want to take them. Often, that is the real challenge. Do you have a team that can culturally make a big change? Fortunately, for me, that answer has always been yes.  
What lessons have you learned about working in Colorado that can other local entrepreneurs can learn from?
I find Colorado to be a fabulous place for talent. We can rival any other place in the world, including Silicon Valley. But, it's such an outdoor lifestyle that I think you need to be flexible. If it snows a foot in the mountains, give your developers a chance to go play. They will work harder for you when they get back to the office.
What trends do you see happening in your industry over the next three years? How is IQNavigator anticipating those trends and working toward them?
We work in the contingent workforce space, which means managing temporary and statement of work labor for the enterprise. We call them the "agile workforce." I see the workforce changing dramatically over the course of the next few years. Millennials are testing the boundaries of the labor status quo by demanding they work when they want and how they want. I wish my generation had done that! Uber and some other companies are also stretching the definition of employment.
At IQN, our product strategy revolves around using Data Science to help find the best person for a given job with the least amount of input. That means coming up with a way to forecast the demand for temporary positions, ensuring we can find the right person with the right attributes, and who will be available for the given amount of time required. Eventually, I see the workplace having fewer full time employees and more 'swarms' of people who come together to get a particular project completed on time and on budget. Of course, we are a long way from that and there is much to do to get there. But, that's where we are headed.
What else do you want the Colorado startup community to know about IQNavigator?
We are active in the community and always willing to help entrepreneurs. I sit on the TiE Rockies Board and mentor some startups. While IQN primarily targets the larger enterprise, we want to help the Colorado startup community become successful and create next generation products that we can use and collaborate on. If you want to collaborate on something to do with our space, give us a call!
Photo via IQNavigator. Some answers have been edited for clarity and length.
Have a CTO you'd like to nominate? Email us.