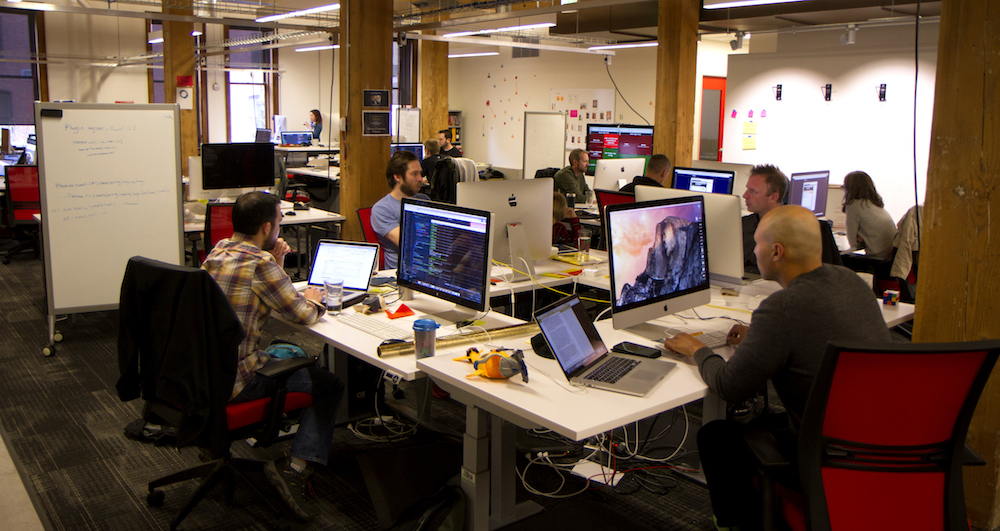 Prior to acquiring Rally Software, CA Technologies knew the importance of keeping a company's culture and process intact.
Transitioning through an acquisition doesn't always go over well, but one year in, the former Rally team — now called CA Agile Central — has kept their process and culture alive in their Colorado offices in Boulder and Denver, along with an office in North Carolina.
The Rally acquisition in July of 2015 wasn't CA's first rodeo. As a 40-year-old global company with more than 11,000 employees, CA had already completed more than 200 acquisitions of companies across the globe by the time they'd added Rally to their portfolio.
By supporting and enabling the Agile Central team through the acquisition, CA was able to retain what attracted them to Rally in the first place — and they've even started adopting some of the team's practices across the company at large, too.
Connor Leahy, Corporate Recruiter for CA's Agile Central teams, said the Rally acquisition was one the company had been considering for a decent amount of time. As Rally customers, CA had unique insight to the company's product, process and culture.
Adopting processes
CA was interested in taking Rally's developer-centric culture and bringing it into CA, and they knew the only way to do that was to enable the Rally team.
"A lot of the time, with an acquisition, you see a big company come in and just buy the rights to the technology for a smaller company's product," said Leahy. 
"After the acquisition, we couldn't just come in and change everything," he added. "We had to give the developers the autonomy they were used to. CA was really cognizant of what made Rally successful. In order to embrace and expand that, they had to give Rally their space and let them work how they were working."
It makes sense, then, that following their attraction to Rally's specialization in Agile processes, CA would approach the acquisition from an Agile viewpoint, too.
Leahy said CA admired Rally's way of applying the Agile method across all parts of the company — instead of only viewing it as a way to build software — and that CA wanted to leverage Rally's consulting team to help with the transition internally. In fact, the process became somewhat meta, as CA used Rally's product to track the acquisition and integration's progress against specific milestones.
Embracing the existing culture
When it came to culture, CA appreciated the collaborative nature of Rally's teams. According to Leahy, everyone worked closely together, valuing transparency and openness — even to the point where they had customers involved in their big room planning sessions.
"You don't see that in a lot of companies," said Leahy. "These are things CA likely would have kept internal."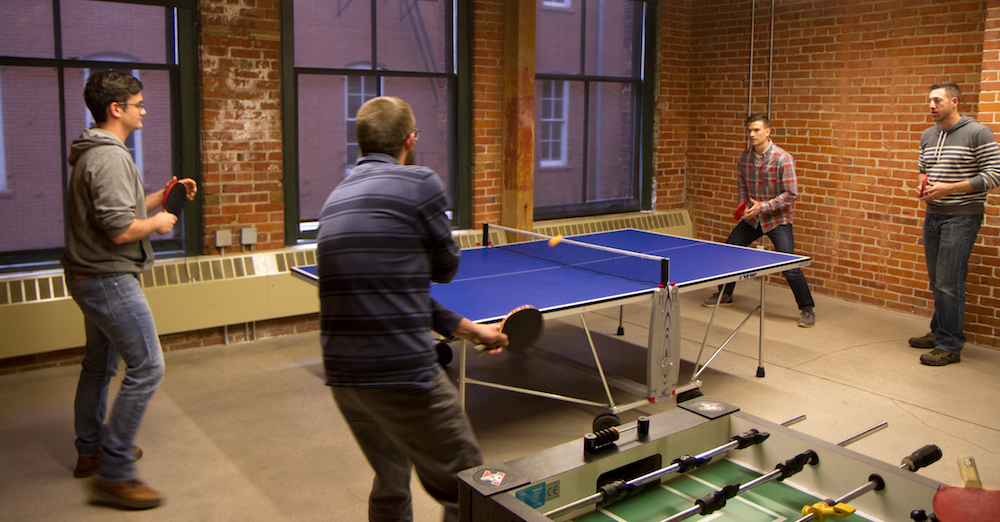 That collaborative culture continues on the Agile Central team today, and it's serving as a model for company culture worldwide.
In Boulder, CA moved from Rally's former office to a new workspace in the same building. It has a number of the same features as the old space, including an open environment without cubicles, designed to foster collaboration between teams. Leahy said CA is using the building and the workspace as a model for other offices across the company — like their Fort Collins office, which houses a different team.
Lessons for other companies
Acquisitions can be tricky to navigate, with a number of factors contributing to an acquisition's success or failure. According to Leahy, acquisitions fail when companies misgauge strategic fit, get the deal structure or pricing wrong, misread company culture and blindly put stock in unnecessary integration.
Leahy said the key to the Rally acquisition was understanding what made the product and the company successful to begin with — something CA realized early on.
"They did their due diligence and made sure they didn't come in and mess with the autonomy and developer-centric culture," said Leahy.
One year in
Leahy said the Rally team saw a "fair amount of attrition" after the acquisition was announced.
"Some people just didn't want to work for a large company. For those who stuck it out and gave CA a chance, they've been pleasantly surprised," he said.
For the most part, the Agile Central team hasn't changed much. They're still working on the same projects in a similar environment, but with the backing of such a large company, they also have more support than they would have before. CA brings in more than $4 billion in annual revenue, which allows them to channel funding to the Agile Central team to invest in new products.
CA even has their own incubation program, run by the CTO's office, which serves as an internal VC fund for new product ideas.
"The top of CA's priority list is to innovate," said Leahy. "The program is designed to vet ideas and back ones that have a lot of promise."
One of those ideas came from an internal team at Rally — the GitHub project management tool Waffle.io, which still exists as a CA project today.
Leahy hopes developers looking to join a supportive and collaborative team will consider applying with CA.
"As cool as it can be to work for a startup, it can be worrisome," he said. "We have the global reach and stability of CA but the opportunity to work in fast-paced environment like Agile Central."
Photos via CA Technologies.