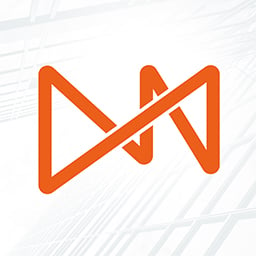 Project Manager
 Are you innovative, detail-oriented and strategically minded? Do you love to solve puzzles and delight when it all comes together?
Make an impact and love what you do! 
We are looking for an entry level project manager. As an embedded team member of our agile practices team, you will be in the core of our development helping to facilitate cross functional development projects and initiatives. Our culture fosters collaboration, innovation, integrity, mentorship, commitment to success and FUN. Our managers are dedicated to growing their people and offering an opportunity that allows you to make impact in your career.
If you love technology, are hungry to learn, and are looking for a creative, fun and friendly workplace where you get to develop high quality software that will transform the insurance industry, we would love to get in touch with you.
Vertafore strongly supports equal employment opportunity for all applicants regardless of race, color, religion, sex, gender identity, pregnancy, national origin, ancestry, citizenship, age, marital status, physical disability, mental disability, medical condition, sexual orientation, genetic information, or any other characteristic protected by state or federal law equal employment.
If you're looking for challenge and opportunity, reach out to us at www.vertafore.com/careers
 
Skills & Requirements
We need project managers that:
• Are detailed orientated, and have an intense passion for collaboration and facilitation
• Have a demonstrated ability to handle multiple priorities with efficiency and accuracy
• Thrive on responsibility and display a drive for results
• Enjoy having fun, make things happen, and dream big
• Work collaboratively with others to accomplish goals
• Demonstrate a flare for innovation and creativity
• Have strong time management and organizational skills
• Are proficient with MS Office Tools
• Have excellent written and verbal communication skills
We love project managers that:
• Can interact with development, product management, customers,  and services team members to facilitate cross functional projects
• Hunger to learn new concepts, new technologies, and be exposed to/adopt new ideas
• Are self-motivated and excellent problems-solvers
• Are driven to improve, personally and professionally
• Love to collaborate with their peers, solving problems
• Operate best in a fast-paced and flexible work environment
We really like it when they:
• Have experience working in an Agile environment
• Have experience in the insurance market
Read Full Job Description