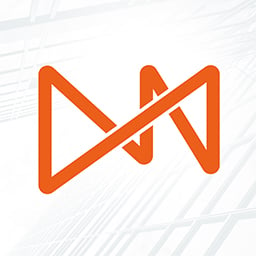 Senior Experience Designer
We are looking for a perceptive, personable, action-oriented, and design-centric researcher who is curious about the people, processes, and systems that create the world around them. The UX team has been a key player in Vertafore's software development lifecycle for several years, and now the company is empowering the team to have greater influence. As Lead UX Strategist, you will bring your years of diverse experience, keen insight, and actionable strategies for building shared understanding to the needs of a rapidly growing Product Development and User Experience organization. You will lead coordinated efforts to bring a true user focus to the way Vertafore products are defined, designed, and built.
Who We Are
At Vertafore, we value diverse perspectives, perpetual learning, and continuous improvement. Each day we bring an open mind, a willingness to give and receive feedback, and a dedication to creating quality user experiences.
Our Product Development teams solve problems with a strong customer focus and collaborate in an open, inquisitive, and positive manner. As creative technologists, we see the beauty of humanity in each other and therefore show respect for ourselves and those around us. This allows us to show up for our team and take risks, knowing it's okay to fail.
We regularly engage in coaching, mentoring, agile ceremonies (like stand-ups and retrospectives), and fun team activities. We define problems based on user needs, not based on technological capabilities. We endeavor to do things in new ways that add value to our world.
All of these factors create a Product Development environment that is fun, collaborative, and innovative. This is highlighted by our quality delivery, happy customers, and diverse, highly empowered team with career mobility.
Come join us and be part of the action!
What You'll Do
The Lead UX Strategist will play a critical role in bringing customers and end users to a central focus in Vertafore's agile product development process. This person will partner with and support the UX Manager to establish a well-rounded, user-oriented, evidence-based UX practice at our new Denver headquarters.
The successful candidate will
• Lead research efforts that uncover valuable customer and user insights and then propel the materialization of those insights to become valuable design, product and business outcomes
• Establish evidence-based practices for UX Research in the midst of an agile-oriented (SAFe) Product Development department and build an operational toolkit of research methods, tools, and templates to support these practices
• Support the UX Manager in establishing a UX playbook of strategy, research, and design
• Through user discovery and product definition exercises, build and maintain an evidence-based Customer Insight knowledge base (journey maps, personas, other archetypes and models)
• Build relationships with Product Managers and Product Owners and teach them the why, when, and how of UX Research (both discovery and evaluation)
• Plan and facilitate workshops that teach and socialize user research, experience strategy, and product definition, demonstrating the beauty of building shared understanding in, with, and for cross-functional teams
• Create a user research recruiting program; build and maintain customer insight panel; partner with a third-party customer insight provider
• Coach, mentor, and support UX team members across the full UX research process: defining learning goals, choosing research methods, creating research plans, conducting studies, and analyzing and synthesizing results
• Produce actionable, compelling, stand-alone research artifacts
• Partner with UX Manager to create living product definition tools, such as a Vertafore-specific Product Definition Canvas
• Make recommendations to the Experience Design team regarding what user tasks and behaviors need to be measured in which products and how Dev should approach instrumentation
• Participate in design studios and critiques and offer kind, constructive critique and coaching to less senior team members
This position will be based in Vertafore's downtown Denver office. Local candidates within reasonable commuting distance preferred.
Vertafore is an EOE employer and strongly supports equal employment opportunity for all applicants regardless of race, color, religion, sex, gender identity, pregnancy, national origin, ancestry, citizenship, age, marital status, physical disability, mental disability, medical condition, sexual orientation, genetic information, or any other characteristic protected by state or federal law equal employment. Minority candidates encouraged to apply.
Hiring team will not respond to inquiries from third-party recruiting agencies.
 
Skills & Requirements
What we're looking for in a Lead UX Strategist
• You're a leader, a bridge-builder, and an effective communicator who asks the nuanced and previously unasked questions.
• You have a strong yet nimble grasp of the theories, concepts, and methods of design research and user-centered design which you have applied in a variety of contexts.
• You are able to lead at least 3 projects (at various stages) concurrently, meet deadlines, and adapt quickly to changing priorities in a fast-paced agile environment.
• You have demonstrated competency in holistic, empathic user research practice, including framing problems, vetting assumptions, identifying learning goals, and creating and executing research plans (including primary and secondary research).
• Your toolbox includes in a variety of user research methods—traditional and non-traditional, generative and evaluative, qualitative (thick data) and quantitative (big data).
• You have strong knowledge of UX best practices for web and software, including content-first, mobile-first, responsive design, and accessibility standards.
• You are fluent in collaborating and negotiating with Product Managers and/or Project Managers.
• You are fluent in collaborating and negotiating with software engineers, especially senior software architects and other technical leads.
• You are competent presenting to and gaining buy-in from internal stakeholders, including director level and above.
• You are competent leading design discovery and strategy workshops, design studios (from a research standpoint), and design critiques.
• You can clearly document and communicate information architectures (site maps, wireframes, taxonomies), system interactions (taskflows, user models), and creating content strategies.
Who You Are
• You've been walking the UX walk for a minimum of 7 – 10 years, ideally in a mix of in-house and agency settings.
• You have a minimum of 5 years of practicing user research—both discovery and evaluation.
• You are highly fluent in entire UX process as demonstrated by a compelling portfolio of UX research, design and strategy work that showcases your problem framing, research, problem solving, and visualization skills.
• You have experience working on enterprise applications, especially transactional productivity applications in an agile/scrum environment.
• You use your strong written and verbal communication skills to coach, mentor, inspire, and—mostly importantly—listen to and empathize with those around you.
• You balance rigor with adaptability, the forest with the trees, the "qual" with the "quant".
• Your working style demonstrates respect, initiative, ownership, transparency, and accountability.
• You have demonstrated proficiency in Adobe Creative Cloud, Axure RP, Sketch, and similar design tools.
• You have a knack for learning new tools as well as devising new, context-appropriate design and research methods.
• You have a bachelor's degree in design, HCI, social sciences, or related field.
Read Full Job Description