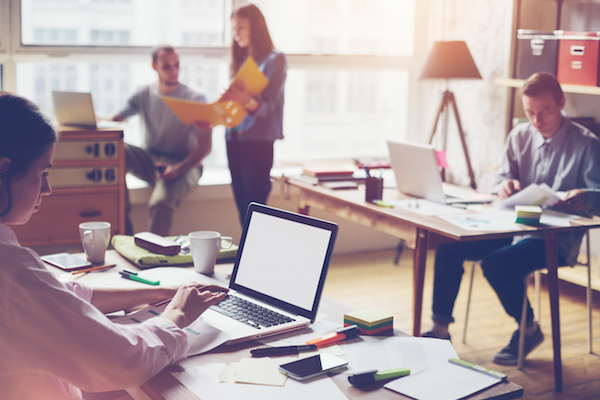 By 2020, millennials born between 1980 and 2000 will comprise half of the global workforce.
Smart startups cater to this group to win the "war for talent." They set up in urban centers in an effort to recruit city-loving millennials. But a
report
by commercial real estate services and investment firm
CBRE
upends this assumption. It asserts that, if you create the right environment, millennials are likely to follow, including to suburbs and towns.
"For this group, the 'right' environment stems from two factors," said Alex Hammerstein, Senior VP and Tech and Media Practice Group leader at CBRE in Colorado. "All great companies know that, first and foremost, they must offer clear growth opportunities. If they can also create an innovative space, they gain an edge. Now they're offering something the competition doesn't, and the right employees will follow."
For startups seeking to leverage this opportunity, CBRE research outlines millennials' workplace preferences:
Choice, please. Millennials are often thought to be happiest with open floor plans. In truth, they want variety. CBRE recommends devising an office that fosters "activity-based working." Here, employees can choose the space that will be most conducive to a given task. That might include private areas for heads-down work, tech-enabled spaces for collaboration and event spaces.
"Millennials want autonomy," said Hammerstein. "When they go to work, they don't want to be tethered to one room, cubicle or working arrangement. Giving them choice in this regard means that they have a say in how and where they work, which is a critical factor for productivity and engagement."
Pragmatic needs. Another misperception? Millennials want frivolous amenities. In fact, you can forget the foosball table. And abandon the bean bags. According to the CBRE research, millennials' favorite feature is the office cafeteria. And 36 percent want wellness and rest features. These "active design" elements might include standing desks, desk treadmills and stairways.
Location preferences. It's true that cities are millennials' favorite workplace location, but suburban and small-to-mid-sized towns follow close behind. Why, then, do so many millennials tend to live in city centers, where they struggle to find affordable housing? The answer here, too, is practical: That's where the best jobs are.
Willing to sacrifice. According to the study, 78 percent of millennials say that a company's ability to meet their workplace preferences is an important factor when choosing employers. Moreover, 69 percent said they'd be willing to make sacrifices for the right workplace. Of these, 20 percent would move to a "less attractive location."
Colorado is a unique case, as most tech companies still opt to locate in urban cores. "But even here, we're seeing some companies successfully shift to suburban locations," said Hammerstein, "where they can reinvest some of their rent savings into attractive workplace amenities. It speaks to the fact that, more than ever, companies today understand the role real estate can play in helping them win the war for talent."
If you build it, in other words, they will come.
Photo via Shutterstock
CBRE, the world's largest commercial real estate services and investment firm, delivers industry-leading facilities and project management, transaction and portfolio services and consulting that drive bottom-line impact and streamlined workplaces. Learn more here.